Masters of Photography
Composition and lens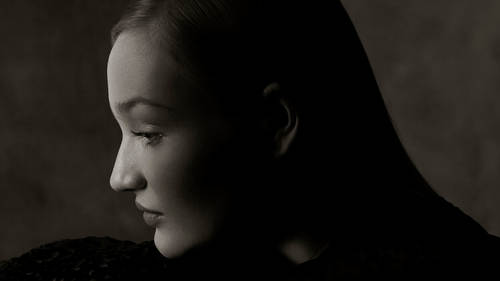 Masters of Photography
Composition and lens
Lesson Info
Composition and lens
(classical music) Compositions are a major player here. I mean, when you're asked to do a picture of someone, where are they in the frame? Of course, in introducing that, there are simply thousands of combinations. Is the person sometimes small in the frame? Is the person's face filling the frame? Are there multiple people, is one person in focus or out of focus? What is the dynamic and the energy between people in the frame? One shot I loved that I did in Miami after the storm went through, was four people and I had a car, a big old American Cadillac I think it was, with the top down. And I put a woman at the end of the vehicle, and then I placed three people slightly out of focus involved in a conversation at the front of the car. I always love this shot because it was for me, a real filamtic shot, and a filmatic shot for me, is always nice, always has a little bit of magic in it. And then, although I'm working with models, sometimes you get lucky and the model can actually give yo...
u some emotion in the shot, not just look kind of simply beautiful. So, in this shot, I set up a scene where her boyfriend was kissing her friend, you know. At that point, to try and create some kind of dynamic in the shot. So, it's fun to do, a little bit different to do, and in the end, you end up with a more powerful, richer shot because of that. Rather than just putting, especially if you're dealing in the fashion world, where shots can tend to be very bland. So, if you create a shot like that, you're actually creating by using the dynamics of human personality, you can actually create a more powerful image of the relationship between people. But, the combinations of this, unfortunately or fortunately, are endless and almost limitless of what you can do. A lot of it just involves personal experimentation on how you want to do it, but you should always consider different options. How large are the people in the frame, what's the light in them? How dramatic it should be, or not dramatic. Sometimes in natural light, makes the picture look more modern. Sometimes a young photographer tells me that he thinks that strobe light looks old fashion, which could be true, you know, and that he only works with natural light. But then of course, photographers 50, 70 years ago, worked only with natural light because there were no strobes. So, things like that come and go. (classical music) As for the selection of lenses, a lot of time people say to me, how did you know how to use a 50 millimeter on that particular shot, or a 60 millimeter, or 150, or a 120 and so. I think, a lot of it is just by instinct and experience. So, that is part of the journey of learning photography, about which lens to pick, but of course, if you have some time of your own, you should be practicing wherever possible on your own, with the different lenses, so you really begin to understand what the different lenses are doing for you. I'm forcing a lot of photographers, they put it in simple terms, wide angle, standard, medium telephoto, telephoto, and they just analyze it that way. The telephoto brings the image closer, wide angle pushes everything away, wide angle, watch out it has distortion; there's a lot more to it than that, and once again, it's a slog, and you really have to do your homework with the lenses and really, sometimes, you can't be sitting there for half an hour when people are waiting to decide which lens you're gonna use. You really have to excel at that and it's part of your job as a photographer. (classical music)
Class Description
IN THIS CLASS YOU'LL LEARN:
Albert's tips and tricks on landscape, fashion, portraiture and still life photography.
Simple lighting techniques using natural light and studio light
Simple tips on preparing for portrait shoots
How to create incredible portraits using just two $10 bulbs
Albert's tips and tricks on landscape, fashion, portraiture and still life photography.
Simple lighting techniques using natural light and studio light
Simple tips on preparing for portrait shoots
How to create incredible portraits using just two $10 bulbs
ABOUT ALBERT'S CLASS:
Learn how Albert creates his amazing photographs on location and in the studio using simple explanations.
Albert reveals his shoot secrets on how he photographs Presidents, Hollywood stars, music's greatest artists, landscapes, nudes, chimpanzees and still life. We follow him on location in Morocco, Paris and in his studio in New York. You will find out where he suggests you look to get inspiration, how to approach a portrait session, see how to light like Albert.
We show you exactly how Albert works on these images after the shoot, it's all about Albert giving you his ideas and advice and helping you see and create better images for yourself.
It's not about what camera to use, it's about how to see and develop ideas, concepts and narrative to make stunning photographs.
As Albert says..."You have to stay switched on"
Reviews
interesting insights from one of the greatest photographers alive. I love that he talks a lot about his thought process. The demonstration of what you can achieve with just 2 light bulbs and a flag is absolutely remarkable.
This is a superb course. An opportunity to "converse" with a truly exceptional photographer. I strongly recommend it to all photographers.
I LOVE THIS! I'm only on lesson 6, and I had to stop to write this. It's not hard to learn mechanics these days. f/stops, lighting, lenses etc... It's how a master thinks that really makes the difference in their work. If you're a portrait photographer this is a must have!