Composition and lens
Albert Watson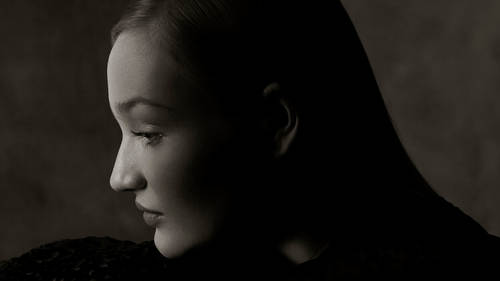 Composition and lens
Albert Watson
Lesson Info
25. Composition and lens
Get tips and suggestions on which lens to use and when. Albert gives you his thoughts on using the compositional elements available to you in order to produce a better photograph.
Lesson Info
Composition and lens
(classical music) Compositions are a major player here. I mean, when you're asked to do a picture of someone, where are they in the frame? Of course, in introducing that, there are simply thousands of combinations. Is the person sometimes small in the frame? Is the person's face filling the frame? Are there multiple people, is one person in focus or out of focus? What is the dynamic and the energy between people in the frame? One shot I loved that I did in Miami after the storm went through, was four people and I had a car, a big old American Cadillac I think it was, with the top down. And I put a woman at the end of the vehicle, and then I placed three people slightly out of focus involved in a conversation at the front of the car. I always love this shot because it was for me, a real filamtic shot, and a filmatic shot for me, is always nice, always has a little bit of magic in it. And then, although I'm working with models, sometimes you get lucky and the model can actually give yo...
u some emotion in the shot, not just look kind of simply beautiful. So, in this shot, I set up a scene where her boyfriend was kissing her friend, you know. At that point, to try and create some kind of dynamic in the shot. So, it's fun to do, a little bit different to do, and in the end, you end up with a more powerful, richer shot because of that. Rather than just putting, especially if you're dealing in the fashion world, where shots can tend to be very bland. So, if you create a shot like that, you're actually creating by using the dynamics of human personality, you can actually create a more powerful image of the relationship between people. But, the combinations of this, unfortunately or fortunately, are endless and almost limitless of what you can do. A lot of it just involves personal experimentation on how you want to do it, but you should always consider different options. How large are the people in the frame, what's the light in them? How dramatic it should be, or not dramatic. Sometimes in natural light, makes the picture look more modern. Sometimes a young photographer tells me that he thinks that strobe light looks old fashion, which could be true, you know, and that he only works with natural light. But then of course, photographers 50, 70 years ago, worked only with natural light because there were no strobes. So, things like that come and go. (classical music) As for the selection of lenses, a lot of time people say to me, how did you know how to use a 50 millimeter on that particular shot, or a 60 millimeter, or 150, or a 120 and so. I think, a lot of it is just by instinct and experience. So, that is part of the journey of learning photography, about which lens to pick, but of course, if you have some time of your own, you should be practicing wherever possible on your own, with the different lenses, so you really begin to understand what the different lenses are doing for you. I'm forcing a lot of photographers, they put it in simple terms, wide angle, standard, medium telephoto, telephoto, and they just analyze it that way. The telephoto brings the image closer, wide angle pushes everything away, wide angle, watch out it has distortion; there's a lot more to it than that, and once again, it's a slog, and you really have to do your homework with the lenses and really, sometimes, you can't be sitting there for half an hour when people are waiting to decide which lens you're gonna use. You really have to excel at that and it's part of your job as a photographer. (classical music)
Ratings and Reviews
"Unless you're Mozart"...this course is an invaluable asset. I'm a pro, humanitarian/documentary photographer, & wilderness...and I've learned much from the 40+ sessions here. This is truly a Master Class...next best thing to being with Albert. And although I could watch studio sessions forever, this course offered a very balanced curriculum of technical information, artistic encouragement and guidance, and a open, generous window into the thinking of a gifted artist and photographer, sifted from decades of first class experience. Kudos to all involved. Excellent!
I purchased my first CreativeLive class in 2011 and have continued to purchase many classes over the years. I have learned so much from the many great instructors. This one is not a technical class that will tell you to set your camera at f4, 1/60, ISO 400 and you can get this shot. If you are looking for that, there are many other options. If you have a solid working knowledge of photography, this class is so much more. The way it was filmed is like you are there with him in conversation or in the room with him watching him shoot. To see and understand the how and why he does what he does. Not to take anything away from other classes that have helped to give me a strong understanding of photography, this is my favorite CreativeLive class so far.
Student Work