Masters of Photography
Setting up the studio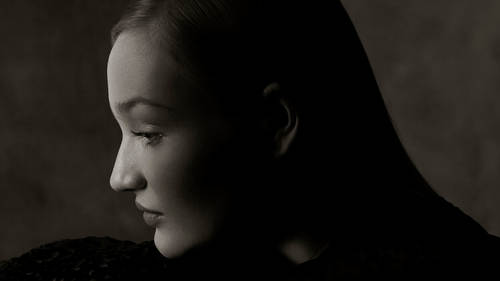 Masters of Photography
Setting up the studio
Lesson Info
Setting up the studio
(sultry music) So, here we are at Dutton Studios, in New York City and this is a fairly typical set that I'm on right now and there's a white cyc here, the studio's painted white. We have big windows that are over there. And there are quite a few decisions that you have to make when you arrive in the morning, and I'm gonna show you what really a typical day is for me, if I'm doing portraiture, or beauty, so welcome to the class. (sultry music) So in front of you, you have myself on a white set. Now, my preference is, the ideal studio, is a black box. Now, nobody's going to paint their whole studio black, because it would be miserable. But one thing you can do in the studio that we're in, I will create a black box. Now the reason that we need a black box is, that any light I put into the shot is determined by me, not by the fact that somebody painted the wall over there white, where the strobe goes off, hits that wall over there and comes in. Now, you might choose that, you might choo...
se that white wall to use if you want. But initially, we should create a black box here. And that means that any light you put in, you're controlling, not just the fact that somebody painted the floor white. So now we'll create a black box to work in. (sultry music) Okay, so here we are in the front. You that we're in a black box here. And back here, I've allowed some of the light that's bouncing into these backboards to hit the floor. So the light back here is more general, and spilling into a lot of different directions, but it's not spilling onto the subject at this point. I opted this time for a very simple bounce light. Now there's two things about a bounce light, as far as when you're shooting anything. Whether you're shooting a background, because you consider this as part of your shot, so therefore you've gotta consider what the light is on this, but if you use a bounce system, It's a softer light, because you're bouncing the light, you would understand that, but the important thing is the distance from the light to the subject. Now in this case here, the subject's the canvas, until we move to the front. So I've opted on a bounce at the front and in the back. So I could use a direct light on this, but I'm always considering what this is, what the light is on this canvas. Sometimes people just stick a light on it, and that's it. They don't spend any time lighting the canvas. But if you spend some time with the lights, and with the canvas, and you give it a five minute consideration, and you check what the lights are doing. One thing you should do, you come back to your canvas, and you see what your canvas is seeing. So if I look back towards you, to the camera here, and I look back towards, I'm seeing two large, white boards here, and I'm bouncing light into these white boards. Now when you consider a bounce system, one thing that you have to think about is that these boards are mirrors. So the way you want to set it up is, theoretically you wanna look at that bounce board, and imagine that it's a mirror, and therefore what you would wanna see in that mirror would be the light. So the angle of the light should be at a certain angle that you maximize. Don't put your lights in front of the bounce board because then you're just cutting a lot of the light. So you wanna allow the boards to breathe, not block them with the back of the light. So they're gonna show you the setup here. But at that point, you're creating a soft light here. Now you'll notice that back here, I've allowed no black here. So I've allowed the light to bounce here, and come in here, and these edges of these white boards protect the light from getting to the subject in the front. I'm always free later to allow some of this light to escape to the front, but then it's my choice. And that's what the black set allows you to do. It enables you to control and place the light, so that you're placing the light in a way that it's your choice. Not randomly hitting a white wall somewhere. So this is a soft bounce system for the canvas, and then we'll apply the same philosophy to the front, only of course the direction is far more crucial. You're not lighting a flat wall, you're lighting a subject that has mountains and valleys in their face. So that's what's really important. (sultry music)
Class Description
IN THIS CLASS YOU'LL LEARN:
Albert's tips and tricks on landscape, fashion, portraiture and still life photography.
Simple lighting techniques using natural light and studio light
Simple tips on preparing for portrait shoots
How to create incredible portraits using just two $10 bulbs
Albert's tips and tricks on landscape, fashion, portraiture and still life photography.
Simple lighting techniques using natural light and studio light
Simple tips on preparing for portrait shoots
How to create incredible portraits using just two $10 bulbs
ABOUT ALBERT'S CLASS:
Learn how Albert creates his amazing photographs on location and in the studio using simple explanations.
Albert reveals his shoot secrets on how he photographs Presidents, Hollywood stars, music's greatest artists, landscapes, nudes, chimpanzees and still life. We follow him on location in Morocco, Paris and in his studio in New York. You will find out where he suggests you look to get inspiration, how to approach a portrait session, see how to light like Albert.
We show you exactly how Albert works on these images after the shoot, it's all about Albert giving you his ideas and advice and helping you see and create better images for yourself.
It's not about what camera to use, it's about how to see and develop ideas, concepts and narrative to make stunning photographs.
As Albert says..."You have to stay switched on"
Reviews
interesting insights from one of the greatest photographers alive. I love that he talks a lot about his thought process. The demonstration of what you can achieve with just 2 light bulbs and a flag is absolutely remarkable.
This is a superb course. An opportunity to "converse" with a truly exceptional photographer. I strongly recommend it to all photographers.