Learn to have your ideas ready
Albert Watson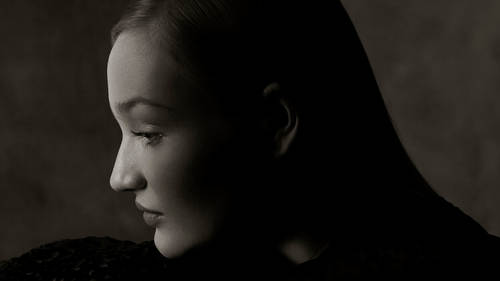 Learn to have your ideas ready
Albert Watson
Lesson Info
19. Learn to have your ideas ready
Albert encourages you to have faith in your own creative instincts and how to always think creativity to persuade a client toward agreeing to your photographic ideas.
Lesson Info
Learn to have your ideas ready
(upbeat electronic music) Just to explain sometimes how certain projects that I worked on, how they happened, there was a group of people that flew in from Italy for a project for me for Lavazza coffee. Wonderfully nice people, super people, and they wanted me to do a calendar for Lavazza and they came in to have a meeting with me a week or so before the shooting, and they said we have an idea for you to do it. I said, well, what's the idea? And they said, we'd like to do small tables outside of cafes around New York with kind of, supermodels having a coffee, and they were gonna do 12, 14 of these shots. And I was like, immediately I was very busy at that time and you never want to, it's always nice when somebody wants to give you a job. So, you try and always be nice but I hated the idea. I didn't think it was so strong and I could almost see the thing and I would say it's okay, but it almost looks like, strange kind of People Magazine advertising. It was kind of not what I fancied ...
at all, and I'd already thought of something else that I had a rough idea, and I said to them, I have another idea for you. I said, rather than just getting models and you know, basically sittin' 'em outside, and I said, you've gotta do all the clothing and all of that, what are they wearing? Are you then gonna be very tricky and do the winter months in fur coats and the summer months in bikinis or something? And then, of course, the sad thing was one of the people said, that sounds good. So I think that, I just wasn't keen on it. So I had this idea of scale and several times throughout the years, I've often quite liked this idea that originally came from Sir Arthur Conan Doyle who actually was the writer of Sherlock Holmes and the funny think about Arthur Conan Doyle was he believed in fairies. Seriously, he believed in fairies. And for some reason, I always liked this idea of fairies and tiny people and the woods and so on. In fact, there's a project I'm working on now that's that way, and I also mentioned that I once did a shot of Kate Moss that's like that. Anyway, so I had this idea of basically, I said, doing nude girls with gigantic coffee cups, saucers, spoons, and lumps of sugar, and the scale change is huge. The coffee cups can be 15 feet high and I could have somebody make them, and then we just simply have them sitting around the cups and saucers, and they'll look like tiny little elves and little fairies, you know, kind of around coffee cups and sugar lumps, et cetera, and they were kind of shocked, a little bit, and I said, why don't you talk amongst yourself and think about that and I went downstairs and did a print in the dark room. And I came back about 20 minutes later and they said, we love it. And I said well, hold on a second, and I knew a prop guy, cinema prop guy, and I called him up and said, how much to make a cup and saucer and spoon and all of that and he gave a figure and we need it in a week and nine days or something, and he said he could do it. Built of fiber glass. And he built this huge coffee cup, spoon, sugar lumps out of fiber glass and other things, and I got these fabulous models and I basically it was, once I got started, it was not so hard to do and it was a project, that in the end, they loved and the reason I tell this story is how, you know, a photographer sometimes can control his own destiny a little bit by coming up with something that's a strong idea. Now, sometimes, you, I was lucky that the people let me do that. In order words, they would pay several thousand dollars to bring props in to the studio. But in the end, an art director said to me, he said it was cheaper for him to do these coffee cups than it was a pay a location fee for all the cafes. So it worked out very, very well, and the people at Lavazza when they got the stuff back, they loved it. They loved what it was and they loved it as a, you know, the calendar as an object. So, I think it's just, you know, try and find something original. Try and do some homework, so when you walk into a meeting like that, you've got something prepared. I actually have lots of stories like that, by the way, of things that we offered people so if you ever get your foot in the door, the creative door and then force it open, you can actually produce some very good stuff, you know. But planning, once again, and thinking about what you're doing is of course the key issue. (upbeat electronic music)
Ratings and Reviews
"Unless you're Mozart"...this course is an invaluable asset. I'm a pro, humanitarian/documentary photographer, & wilderness...and I've learned much from the 40+ sessions here. This is truly a Master Class...next best thing to being with Albert. And although I could watch studio sessions forever, this course offered a very balanced curriculum of technical information, artistic encouragement and guidance, and a open, generous window into the thinking of a gifted artist and photographer, sifted from decades of first class experience. Kudos to all involved. Excellent!
I purchased my first CreativeLive class in 2011 and have continued to purchase many classes over the years. I have learned so much from the many great instructors. This one is not a technical class that will tell you to set your camera at f4, 1/60, ISO 400 and you can get this shot. If you are looking for that, there are many other options. If you have a solid working knowledge of photography, this class is so much more. The way it was filmed is like you are there with him in conversation or in the room with him watching him shoot. To see and understand the how and why he does what he does. Not to take anything away from other classes that have helped to give me a strong understanding of photography, this is my favorite CreativeLive class so far.
Student Work