Blown Highlights or Clipped Details
SLR Lounge, Pye Jirsa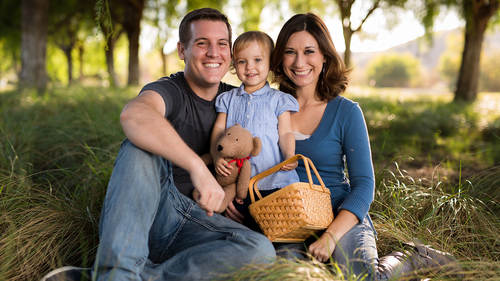 Blown Highlights or Clipped Details
SLR Lounge, Pye Jirsa
Lesson Info
8. Blown Highlights or Clipped Details
Lesson Info
Blown Highlights or Clipped Details
We've talked about using the live you and the history and functionality to visually gauge your exposure, and that is an amazing tool, it's when the tools that we're using a ton, I'm going to give you guys two more tips in another tool to use to help you gauge your exposures, but with the water backlit, we have a beautiful kind of back late water look what we have a nice depth and everything, but we have strong highlights and because of that, it's going to be impossible, really, to gauge whether these highlights are blown looking at just a preview, and even when we look at just the image history ram itself, it's still gonna be difficult because that history and we might just be pushing a little bit towards the edge and were not able to see exactly what has blown out. So I have to tip for you. No one is going to be to adjust the lcd brightness, and we're gonna talk about why and how in just a second and tip number two is toe always, always, always use the in camera highlight alert becaus...
e it's simply too difficult to know exactly what's blown what the highlight alerts going to do it it's going to blink the areas that are blown out in black so you can see exactly what is blood on the image. Now for the nikon, we can access the monitor brightness by going down into the setup menu, and we have a monitor brightness. Now, what I recommend that you do is you turn it all the way up, generally his cameras going come set at a default setting of, say, zero or they're going to come set at an auto setting, and auto is probably the worst of anything, but even in a default setting of zero, the problem is that when I walk outside to a pricing like this, I really can't see my lcd, so my recommendation is leave the martyr brightness on the brightest setting or choose a brightness that works for you. But don't leave it on auto now, let's, go ahead and go back. I want to turn on my highlight alert at least verify that it turned on by my nikon. I need to go back to the playback menu on the playback menu. We have playback display options by click into this menu. We have several different options and you can see one of them. Is that arjun be hissed a gram? So we had the option to enable the artemis history? I'm in addition to that standard luminosity of the standard greatest a gram as well. But I have right now the highlights turn on I want to make sure that that highlight alert is turned on. This is the alert, so if it's off let's, go ahead and click over that's off we're in the right click again to turn on and if you don't want any of these other options available, you can always turn off the different display options that don't really apply to you, but I would recommend the highlight alert and the artemis instagram is also awesome and shooting data is absolutely awesome and the overview is awesome for me too, so I kind of like all of them so now we're gonna do is adjust my camera settings were going to take a quick shot just for a test. Okay, let's, just go ahead and grab an image, okay? So I'm gonna hit play so we get that preview and I'm gonna hit up on my d patches so we can get it back to the standard view and then you'll see that is gonna start blinking. Now. This is what I never would've been able to detect just by the standard history ram on the standard history and it would have looked like I captured most of my tonal range, but when I look at the highlight alert it tells me that a little bit of the kind of peaks and highlights in the water are blown out and from that, I can make adjustments and fine tune my setting. So what I know now is I'm gonna go ahead and adjust my setting down to probably one, eight hundred of a second. Or maybe one, six hundred let's. Go one, six. Forty. Let's, take another shot. Wei have a tiny bit blown but it's looking much better. I'm gonna go up one more step to one, eight hundred let's. Go ahead and take another shot way. Go! That looks awesome. We basically retained all of our detail. I'm gonna go ahead and hit. Uh, let's see him play and let's. Look at the history. Mamma's. Well used both these tools in conjunction. You could see that with the history ram I pushed my shadows to the left edge. We don't have any shadows clip. I have my highlights, although against the right age and I made sure that that little tip of highlights isn't blown out in the water. Okay, so again, I'm zoomed into these rocks for that close up of the water, washing into the rocks and in a way, for that perfect wave and catching my shot. My assignment for you all is to go out and use the highlight alert in conjunction with your history, ma'am. Remember for your specific camera making model. Be sure to check out your manual if you don't know how to access or turn on the highlight alert. That's it for this video. I'm going to get my shot, and I'll see you all in the next one.
Ratings and Reviews
I watched this class "live" and was simply amazed at the amount of information Pye covered. Yes, he talks a little fast, and since I was streaming the class I couldn't stop it to review anything, but this guy really knows his stuff and explains it very well so I absorbed quite a bit. Bye is enthusiastic, clearly enjoys his craft, and delivers excellent information to students in a light heartedI and fun way. I think some reviewers are a bit harsh about his humor. Lighten up, people! His examples and the additional information his co-host provides are very worthwhile and you can tell the course was well thought out. I plan to buy the class to help me get back into DSLR photography.
I really enjoyed this class. I am not a beginner, but there were still things I learned here that I found helpful. I really enjoy learning from Pye. He is quick, gets to the point and doesn't spend a lot of time going over and over the same point. There is a wide variety of things that he covers, so really something for everyone. I would recommend purchasing this class if you want to understand your camera better, improve your technique and start taking better photos.
I have tried to learn photography myself via the internet / YouTube but always felt like I was missing something in my foundation. Sure I can zero out my meter...but why? How do I know the settings I've selected are the correct ones? I've been circling this drain for a year until this course. WOW! Pye has SO MUCH information in every video. He doesn't just stand in a classroom and talk, he's out in the field actually putting his settings into his camera, talking about why and why not and then shooting. He's hands on the entire course. You don't just hear him, you see exactly what he's doing! I'm a visual / listening learner and this is my eureka moment! Thank you Pye! Watching the Exposure video and how you changed the settings yet maintained the exact same exposure was mind blowing. Awesome course! I would recommend this to anyone new to photography or anyone that feels like they don't have all the info.
Student Work