Equivalent Exposure but Different Images
SLR Lounge, Pye Jirsa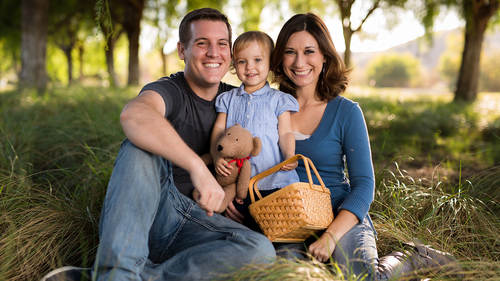 Equivalent Exposure but Different Images
SLR Lounge, Pye Jirsa
Lesson Info
15. Equivalent Exposure but Different Images
Lesson Info
Equivalent Exposure but Different Images
So I want to guide you all through a quick video regarding exposure and composition exposure is a key component of the composition but even while holding an exact exposure you can actually arrive at a completely different composition by varying shutter speeds and or aperture now in this video I want to specifically illustrate this via the aperture now unfortunately at this point true story during the shoot pike oh really lost his voice so I'm going to have to walk you through what actually happened in this scene so for this scene pious shooting whitney in a seated position and pie place whitney in an area of really strong highlight under a tree just so she could have some nice room light on her hair now in addition the tree branches in the background became a perfect element to demonstrate depth of field now also because her face was deep in the shadows paice having the lighting assistant hold a silver reflector close to whitney which is bouncing really powerful direct sunlight back in...
to witness face and that's acting as the main light no from this point pike it's an exposure reading on his camera by meeting from the model skin tone with the reflector light added and he's coming up with a reading of one sixteen hundred of a second at two and it's an isa one hundred for a proper exposure for skin so at that point we have our first shot here and here's the final shot straight out of camera and here it is the same image once it has been brought process inside of light room now again if you all want to learn how to post process your raw images be sure to check out the slr lounge light room workshop collection after you complete this workshop siri's okay, so what after two we have a really beautiful image where whitney really pops off the background because the background just swishes into a wonderfully delicious boca now watch from here by a judge up one full stop tohave to point eight for his aperture and then he'll slow down the shutter by full stop two one eight hundredth of a second which is actually exactly the same exposures before but now we see the depth of field shift a little to be a bit more deep now the next equivalent exposure is that f four in a shutter speed of one four hundredth of a second again identical exposure but the image looks a bit different with more depth of field now let's goto five six and one two hundredth of a second now how about f eight and one one hundredth of a second and then now it's eleven we don't want to slow the shutter down anymore at this point because it may prevent us from getting a sharp image so rather than dropping the shutter toe one fiftieth of a second pie keeps the shutter one one hundredth of a second, and then he adjust the I s o to two hundred, and then it f sixteen pie keeps the shutter one one hundredth of a second again. But brace, the I s o two, four hundred and then finally, at f twenty two, pious the shutter, still at one one hundredth of a second, and then the iso is at eight hundred. Now, through every one of these shots, the exposure's identical. But as we flip through them and compare them, look at how dramatically the composition changes from image to image as the aperture changes. So just remember, even though you have an identical exposure, your shutter speed and your aperture are going to greatly vary the compositional value of the image.
Ratings and Reviews
I watched this class "live" and was simply amazed at the amount of information Pye covered. Yes, he talks a little fast, and since I was streaming the class I couldn't stop it to review anything, but this guy really knows his stuff and explains it very well so I absorbed quite a bit. Bye is enthusiastic, clearly enjoys his craft, and delivers excellent information to students in a light heartedI and fun way. I think some reviewers are a bit harsh about his humor. Lighten up, people! His examples and the additional information his co-host provides are very worthwhile and you can tell the course was well thought out. I plan to buy the class to help me get back into DSLR photography.
I really enjoyed this class. I am not a beginner, but there were still things I learned here that I found helpful. I really enjoy learning from Pye. He is quick, gets to the point and doesn't spend a lot of time going over and over the same point. There is a wide variety of things that he covers, so really something for everyone. I would recommend purchasing this class if you want to understand your camera better, improve your technique and start taking better photos.
I have tried to learn photography myself via the internet / YouTube but always felt like I was missing something in my foundation. Sure I can zero out my meter...but why? How do I know the settings I've selected are the correct ones? I've been circling this drain for a year until this course. WOW! Pye has SO MUCH information in every video. He doesn't just stand in a classroom and talk, he's out in the field actually putting his settings into his camera, talking about why and why not and then shooting. He's hands on the entire course. You don't just hear him, you see exactly what he's doing! I'm a visual / listening learner and this is my eureka moment! Thank you Pye! Watching the Exposure video and how you changed the settings yet maintained the exact same exposure was mind blowing. Awesome course! I would recommend this to anyone new to photography or anyone that feels like they don't have all the info.
Student Work