If It's Not Working With, It's Probably Working Against
SLR Lounge, Pye Jirsa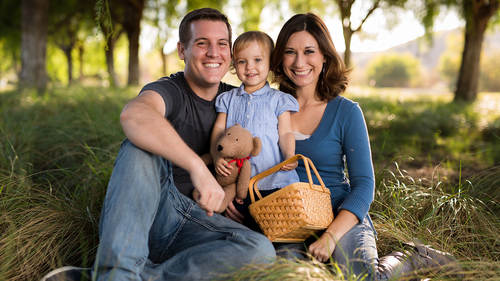 If It's Not Working With, It's Probably Working Against
SLR Lounge, Pye Jirsa
Lesson Info
41. If It's Not Working With, It's Probably Working Against
Lesson Info
If It's Not Working With, It's Probably Working Against
Hopefully you all have enjoyed the workshop so far and there's one bit of advice that I want to give you all, which is actually a word of advice that I got from a mutual friend of ours and matt at one point it was actually while he was teaching some of our employees and and he said something that really stuck to me he said if something's not working with your composition it's working against it and it was a very black and white approach to basically what should be in a photograph and what should not be and that there was no gray area and when I first heard it, I was like, uh I don't know if I agree with that, but then as I got to thinking about it is coming, yeah, that makes sense just because and you could tell me if you agree or not, but it made sense because in a photograph if I'm shooting, say, a couple and there's some trees behind them and there's one tree that I don't really like but I don't really mind it either. Well, if it's not helping my composition, then it probably is det...
racting from it and my composition be that much better if it didn't have it in there and it could really apply to anything in the image if it's not helping it most likely is becoming something that's attracting I mean, I kind of like that idea. It simplifies everything. I don't know that I would chop down that tree that was in your way. I might shift over a little more environment, right? Let's be green, please. But I do like that. If I could just think about it as do be intentional. Do I like it? Is it there for a reason? Otherwise, why have it at all? Yeah. And we kind of thought about the same thing in choosing our background behind us. I mean, when we were planning it, it was like, well, if if one of these objects really isn't helping out, we probably should remove it from the scene. Otherwise, what is it doing there? Right what's the point, same with all this stuff right here, which these didn't even do anything didn't help us. I know, but they look good. They did look a and there's three of them. So it and I'm going to touch them right now. Just I've done something they've been used. Bottom third alright, guys, we'll see you guys at the next one.
Ratings and Reviews
I watched this class "live" and was simply amazed at the amount of information Pye covered. Yes, he talks a little fast, and since I was streaming the class I couldn't stop it to review anything, but this guy really knows his stuff and explains it very well so I absorbed quite a bit. Bye is enthusiastic, clearly enjoys his craft, and delivers excellent information to students in a light heartedI and fun way. I think some reviewers are a bit harsh about his humor. Lighten up, people! His examples and the additional information his co-host provides are very worthwhile and you can tell the course was well thought out. I plan to buy the class to help me get back into DSLR photography.
I really enjoyed this class. I am not a beginner, but there were still things I learned here that I found helpful. I really enjoy learning from Pye. He is quick, gets to the point and doesn't spend a lot of time going over and over the same point. There is a wide variety of things that he covers, so really something for everyone. I would recommend purchasing this class if you want to understand your camera better, improve your technique and start taking better photos.
I have tried to learn photography myself via the internet / YouTube but always felt like I was missing something in my foundation. Sure I can zero out my meter...but why? How do I know the settings I've selected are the correct ones? I've been circling this drain for a year until this course. WOW! Pye has SO MUCH information in every video. He doesn't just stand in a classroom and talk, he's out in the field actually putting his settings into his camera, talking about why and why not and then shooting. He's hands on the entire course. You don't just hear him, you see exactly what he's doing! I'm a visual / listening learner and this is my eureka moment! Thank you Pye! Watching the Exposure video and how you changed the settings yet maintained the exact same exposure was mind blowing. Awesome course! I would recommend this to anyone new to photography or anyone that feels like they don't have all the info.
Student Work