No Such Thing as the Correct Exposure
SLR Lounge, Pye Jirsa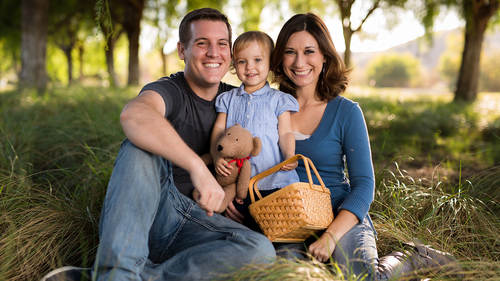 No Such Thing as the Correct Exposure
SLR Lounge, Pye Jirsa
Lesson Info
10. No Such Thing as the Correct Exposure
Lesson Info
No Such Thing as the Correct Exposure
There's an artistic point that I want to talk about in this video and that's, that there is no such thing as the correct exposure. Well, let me phrase it a different way. There is such thing as an incorrect exposure and that's basically, when your exposure is not where you I want it to be it's, not your desired exposure. And this is why for this entire course I've been talking mostly at least when I talk about exposure, I try to always say that's, not we're the basically the desired exposure is if I have said, correct exposure than think of that basically meaning as that's, not my desired exposure. The reason that I want to bring this up is because a scene can be exposed any number of ways, and it just goes back to again the artistry, what you're going for in a specific scene, and I'm gonna show you exactly what I mean in this specific scene, because in this scene, we have several different ways of shooting and exposing the scene for different artistic effects. Let's, go ahead and talk...
about the scene real quick. So what we have here is we have our lovely model whitney she's dressed in a yellow dress, and we have yellow balloons and any of you guess why that is, if you guys said it's because a complimentary or it's because it's a commentary color scheme than you are absolutely right. So what I wanted is we're going for this scene. I knew that we'd be shooting over a blue backdrop, which is this lovely kind of, well background view of laguna beach. It looks absolutely incredible and because it's all blue in the background, what I wanted is a nice contrast. He look with our clothing, and so with the clothing with the balloon, we went with yellow because it's a commentary color to blue, so we're going to get this beautiful pop off the background kind of look now with the shot. What I want to do is go for a lot of negative space. We're going to shoot it low, we're going to cut off kind of whitney's right here at the caf, and we're going to shoot with mostly background and mostly, like kind of sky in the back, so we get this beautiful negative space kind of you. With this scene we could expose any number of ways now it's twelve something thirty so it's a terrible time to actually be shooting but we're still getting somewhat directional light at least the light we can place to our backs that means that we can still work with this type of a scene if the light is directly overhead. There's no way for us to really modify or place it against our backs and that's when it's difficult to shoot. All right, so I'm gonna have you in this scene right now and then we're going to expose that a whole bunch of number of ways. No, actually, what I want to do real quick on the post we're gonna go for a very whimsical kind of look on and the final shot that I want to get is going to be a really brighten area shot against you in this background. Okay, so we'll have you do is probably kick uh let's have you kick the back legs over the side. Sorry. That's not your back. Like your right leg, so I mean, go, yeah, yeah, we'll figure it out one way or the other. Ok, so I'm gonna kick that side, I'm gonna have you hold the dress with the left hand and we have to work a little bit with the wind because it is really, really windy right now, so we're gonna basically wait for the wind to die. And when it dies, we're gonna catch the balloons that air right up in the air. This kind of I wanted to be a little bit to the side. Now we're going to be shooting anything from basically our silhouettes overto brighton area shots and with the silhouettes in order for it to look good. What I don't want is whitney looking into the camera because what happens is when we shoot a silhouette, we want to see profile we want to see shape on the face, otherwise if you shoot a silhouette with me looking directly in the camera, well, you can't see any facial detail there's, no shape that is just kind of a block, so when you're going to actually be looking kind of towards the balloon side, there we go and we have the hair pulled over under this side that looks awesome, and they were just going to wait for the wind to come into place. So as faras camera settings go, because this camera and basic dslr, they're limited toe. One for thousands of a second, we do need to bring the after up, so I'm going to be shooting around five six I might drop it down to f for when we get to kind of a slower shatters and we're going to go from a very dark to a very bright look, and we're going to show you that artistically, any of these looks are fine. It just depends on what you're going for. The only incorrect exposure is the one that doesn't match what you're going for artistically otherwise well, it just depends on the look, and I think my favorite looking this way, I can already tell you my favorite look is going to be basically with this beautiful, bright blue sky behind her and it's going to have a really nice brighton area look, which would look awesome with, like, vintage toning. Okay, you're gonna get a shot, okay? We're gonna get the shot. One thing I do have to do is I'm on my thirty five millimeter on my d fifty two hundred that way I could get a little bit wider. I'm going to shoot lo the reason why I don't want to get any of the city backdrop in there, I just want ocean blue and cy blue in the backdrop. So it's gonna have an absolutely wonderful look to it. Very simple, very clean yellow on blue it's gonna look awesome, but getting low doesn't mean that we're going to have to play around a little bit. We might have to have whitney lean forward a tiny bit because we are shooting from a lower angle. I'm also going to crop at the calves, which I mentioned so let's, go ahead and start and I'm going to get into position. I said it on more ab workouts. Oh, my gosh! It's burning got it. Can a slot on the shutter again? Perfect gonna slow down again. So hopefully, this video helps you all in understanding that in any particular scene there is more than one artistically correct exposure. Sure, we can go for that correct or that perfect technical exposure, but really matters what we're going for in our overall composition. Now, for this particular scene, we shot everything from the silhouette to the bright light areas shot. Now, what was your favorite? Whitney? I showed you all of them. To be honest, I couldn't pick you couldn't pick you like them all. They're all equally awesome. I kind of preferred the brighton area look, but that's kind of what I was going for in this scene, but really, in any particular scene, the on ly right or the correct exposure is the one you're going for. If you don't get the correct exposure or that desired exposure, then you could say, ok, we need to look back on what we've done. Make sure we get the right exposure of the one that fits your overall vision. That's it for this video, you can head on to the next one now.
Ratings and Reviews
I watched this class "live" and was simply amazed at the amount of information Pye covered. Yes, he talks a little fast, and since I was streaming the class I couldn't stop it to review anything, but this guy really knows his stuff and explains it very well so I absorbed quite a bit. Bye is enthusiastic, clearly enjoys his craft, and delivers excellent information to students in a light heartedI and fun way. I think some reviewers are a bit harsh about his humor. Lighten up, people! His examples and the additional information his co-host provides are very worthwhile and you can tell the course was well thought out. I plan to buy the class to help me get back into DSLR photography.
I really enjoyed this class. I am not a beginner, but there were still things I learned here that I found helpful. I really enjoy learning from Pye. He is quick, gets to the point and doesn't spend a lot of time going over and over the same point. There is a wide variety of things that he covers, so really something for everyone. I would recommend purchasing this class if you want to understand your camera better, improve your technique and start taking better photos.
I have tried to learn photography myself via the internet / YouTube but always felt like I was missing something in my foundation. Sure I can zero out my meter...but why? How do I know the settings I've selected are the correct ones? I've been circling this drain for a year until this course. WOW! Pye has SO MUCH information in every video. He doesn't just stand in a classroom and talk, he's out in the field actually putting his settings into his camera, talking about why and why not and then shooting. He's hands on the entire course. You don't just hear him, you see exactly what he's doing! I'm a visual / listening learner and this is my eureka moment! Thank you Pye! Watching the Exposure video and how you changed the settings yet maintained the exact same exposure was mind blowing. Awesome course! I would recommend this to anyone new to photography or anyone that feels like they don't have all the info.
Student Work