Posing and Lighting Couples Portraits
SLR Lounge, Pye Jirsa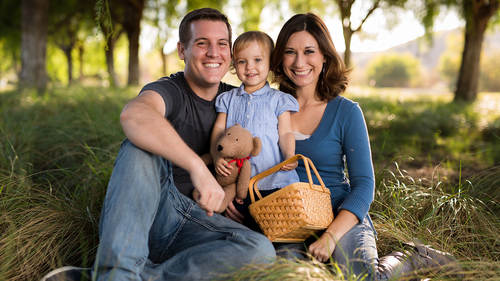 Posing and Lighting Couples Portraits
SLR Lounge, Pye Jirsa
Lesson Info
55. Posing and Lighting Couples Portraits
Lesson Info
Posing and Lighting Couples Portraits
Olivia, bring that reflector up head height. There you go. Step in him a little bit right there. And then open it just a tiny bit. Come to my side of tiny bed and then come out a little bit This way. There you go. Okay. And then why don't we have you go behind the head so you can see where the light's hitting? There you go. There you go. And kind of get it right on there. Head there. Perfect. Can't. Leading to bring the hand up to his chest again. There you go. Love that. He looked down towards her. Look up in each other When you guys look each other, want you guys to look at each other's eyebrows. Okay? It's a little bit weird. I know you guys probably don't sit around the couch looking each other's eyebrows. Okay, Go for a little peck, guys. Perfect. What I want to do is get a couple like, candid shots. We're gonna go for a couple of close up candids. So the poses perfect when I want to do is lean onto his chest again. Okay? And almost like like, imagine that I'm not here basically r...
ight Now I know it's hard with my loud voice and Persian chest hair and all that stuff that makes it impossible to ignore me. Yeah, I closed it all up. We don't want toe reveal anything. OK, so step a tiny bit of the side, guys. Perfect. It's right there. But we're gonna dio on my way for the viewers out there. I'm not sure which camera to talk into all just talking to this one for the viewers. I want you guys to know I'm shooting on a 50 right now because I actually want an 85 millimeter focal length forward. The compression, the background. But guess what? This is a crop bring body. We're gonna talk about that or we have talked about that. But either way, Ah, 50 millimeter on this body is more like an 85. Where it on a full frame camera. I would need to be using an 85. So that's why we're using the 50 Normally for these kind of shots, I would not use a 50 on a full frame camera because, well, it's gonna give me a little bit of distortion. It's gonna give me just around the edges. It's not as good of a look at the 85 would. So let's go ahead and get the shot. Christina's lean on his chest a little bit, just like that. And what I want is you're going to kind of look towards the light. Christine's to kind of be on that side key. They're gonna look down towards her and Christie on the back. Just, uh, grab those flyways real quick in the hair. You're totally fine. That's perfect. Perfect. Just like that. Just like that. You don't have to lean on, right That I just want you guys to kind of what I want is have you got some sort of smooth line whisper in her ear and then look down, kind of towards each other. And I want to get that last right is Christy and Christine can keep the chin down. Kind of look over the light. All right. Right there. Let's wait for this random person to be goodbye. I know this is like, this is like a surprise. That's so awesome. Christine. Right there. Look up at me right there. Turn chin down A little right there. Perfect. And until they had a little bit in the key. There you go. Right there. Perfect. It's like that. All right. I love that. Look, that's so perfect. What I want to do is from this post, keep what I want to do is you lean kind of into her. So lean over a little bit hugger around her, not around her chest area, because that's kind of grab asi, but, like, right above the breasts. There you go. That's such a weird word. I don't like saying that word breasts right above the breasts. Okay. Um, yeah, maybe anymore. It's a little bit. It feels a little bit tight, so maybe kind of more casual with that. Like choking her. Yeah, exactly. Over the full Nelson. Okay, drop him down a tiny bit. There you go. Right there. Perfect way. Can't that one's covered up? Fortunately, don't worry about it. It's comfy living. Can you grab the silver and the white? What I want is so keep bring that face in. Bring that face, bring that beautiful face into the okay and you're gonna, like, lean down into her, like, kind of like you're almost like you're whispering in her ear, but not you don't need to say. There you go. Perfect. Perfect. Beautiful. Okay, What we're gonna do is bring that silver side right over here. Okay, then let's go up on the silver and come right in on their faces. So I want you to go all the way over to a shoulder. There you go. Right there. Perfect. Okay. And you can even till decide and a little bit more. Or picked. All right, Christine, looking over me and tilt back into a little bit. He kind of come out. There you go. Come up a little bit. There you go. Perfect. Keith, whisper something into her. Guys, do this. Lean forward from the hips all the way to me. There you go. Right there. Keep make her laugh. Let's do this. Let's go. Um, turn. So, Keith, your your back is just facing that way directly. There you go. And then let's just have Christine facing me straight on. Let's go right over. Perfect. Keeping fingers close. He clean and do again. Keep looked towards her.
Ratings and Reviews
I watched this class "live" and was simply amazed at the amount of information Pye covered. Yes, he talks a little fast, and since I was streaming the class I couldn't stop it to review anything, but this guy really knows his stuff and explains it very well so I absorbed quite a bit. Bye is enthusiastic, clearly enjoys his craft, and delivers excellent information to students in a light heartedI and fun way. I think some reviewers are a bit harsh about his humor. Lighten up, people! His examples and the additional information his co-host provides are very worthwhile and you can tell the course was well thought out. I plan to buy the class to help me get back into DSLR photography.
I really enjoyed this class. I am not a beginner, but there were still things I learned here that I found helpful. I really enjoy learning from Pye. He is quick, gets to the point and doesn't spend a lot of time going over and over the same point. There is a wide variety of things that he covers, so really something for everyone. I would recommend purchasing this class if you want to understand your camera better, improve your technique and start taking better photos.
I have tried to learn photography myself via the internet / YouTube but always felt like I was missing something in my foundation. Sure I can zero out my meter...but why? How do I know the settings I've selected are the correct ones? I've been circling this drain for a year until this course. WOW! Pye has SO MUCH information in every video. He doesn't just stand in a classroom and talk, he's out in the field actually putting his settings into his camera, talking about why and why not and then shooting. He's hands on the entire course. You don't just hear him, you see exactly what he's doing! I'm a visual / listening learner and this is my eureka moment! Thank you Pye! Watching the Exposure video and how you changed the settings yet maintained the exact same exposure was mind blowing. Awesome course! I would recommend this to anyone new to photography or anyone that feels like they don't have all the info.
Student Work