What Makes a Great Photograph?
SLR Lounge, Pye Jirsa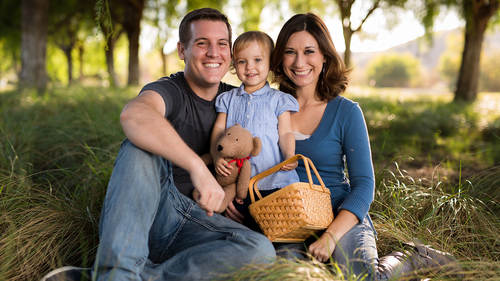 What Makes a Great Photograph?
SLR Lounge, Pye Jirsa
Lesson Info
34. What Makes a Great Photograph?
Lesson Info
What Makes a Great Photograph?
we're gonna be talking about what makes a great photograph. Sorry. I have deep voice and drum, right? No way. Have talked all afternoon and my voice is getting deeper. Is that making you guys pay attention more or fall asleep are fall asleep? Well, we have We've learned a lot. We've covered exposure, exposure of all sorts of composition. All sorts of what we've done it all on the shoots, a lot of elements. We've covered a lot. But what Really, now that we've got the foundations? Yeah. What? It makes a great photograph. I know you've got this awesome acronym, man. Kids a deeper, deeper man. Oh, yeah? OK, go. OK, actually, anything sexist or anything that it just stands for M A and trying to think of acronyms that would really help you all out. And I know this one's kind of tacky. Well, it's not. Woman made a woman with W, but anyway, what am stands for? Okay, so man stands for em, which is capturing basically the moment. Okay. And then we have a which is the artistic side. And then we h...
ave n which is the narrative. So let's talk away each of those are so M The moment really defines kind of how an image or a great image often captures a really finite moment. I'm talking about things that are a little more simple. I love the simple things it could be, you know, a smile on your child's face. It could be that first kiss down the aisle at a wedding. It could be any of these moments. It could be a sporting moment. That catch, you know, what you're trying to say is just being at the right place at the right time, absolutely capturing that moment and kind of keeping it in a photograph, immortalizing whatever that moment might be. So that is one characteristic, And I would say that generally a great photograph has one or more of these characteristics. It doesn't need to have every single one of them, although if you had everyone, let me would be that much more powerful. But at least one or more. Number two is the artistic side colors, composition, lines light so forth. This is basically that kind of the stuff is a photographer that we really get excited about how we light things. What kind of color theory were using for the shot. Those kind of things makes for great images. And really, there are photographers that focus strictly on just that artistic side, right? I mean, the graphic elements of it, Yeah, the graphical maze. They focus more on the fine art side, and that's great. It makes him is very compelling. Makes him awesome. Next, I would say is the narrative, the story, What is the image trying to say? And basically, we actually are gonna do a shoot where we go through and we set up our own narrative and we really have done that throughout all of our shoots, but one in particular, we actually set up a scene where my son steals a cookie from the cookie jar and that is the actual narrative we're trying to convey again. All these things can be, you know, grand and historical in nature. Or they could be very simple things that we just have in our daily lives. But these three components, the moment the artistic side of the narrative, that man acronym. At least that's what I found. Really Makes up a great photograph. So all this stuff we've been talking about this whole time very technical. And yet you didn't mention the word technical in the making of a good photograph, which is interesting, right? Because you can have a photograph that's perfectly sharp, perfectly exposed. Everything is right. And still it can be dead emotionally. Yeah, it we're going for an image that is great. And by great I mean, something is gonna evoke emotion. Something that someone's gonna enjoy looking at. And an image can be technically perfect in every single way, from the exposure to the sharpness to the amount of detail in color. And yet it does nothing right, you're And on the flip side, an image Kenbrell, every signal, technical rule, yet be a great photograph and one that's very compelling. And if you look at historical images, I mean most historical images would fall in that category where they're not particularly sharp. They don't have great, you know, color. They don't have perfect focuses. They don't have perfect compositions. They're amazing because of the stories they tell because of the narratives. Because of those moments that they captured in time, sometimes they're accidental, actually, and they're show stoppers. Absolutely So So that's why technical. I kind of left out completely of the man acronym. We do have kind of a piece of it in the artist where you can choose your lighting your color. But that's not kind of the focus driving force. However, if you know all the basics and you know the technical aspects as we've been teaching, then capturing that moment so that you can work on the show stopping component absolutely, and really focusing on. You know, the man acronym is designed. So you focus on the moment, the artistry, that narrative, and you use the technical side to kind of further help All those things you use it to kind of, Well, beef it up, right? Make it part of your beef up your man. Beef up your man you like. Sounds weird, right?
Ratings and Reviews
I watched this class "live" and was simply amazed at the amount of information Pye covered. Yes, he talks a little fast, and since I was streaming the class I couldn't stop it to review anything, but this guy really knows his stuff and explains it very well so I absorbed quite a bit. Bye is enthusiastic, clearly enjoys his craft, and delivers excellent information to students in a light heartedI and fun way. I think some reviewers are a bit harsh about his humor. Lighten up, people! His examples and the additional information his co-host provides are very worthwhile and you can tell the course was well thought out. I plan to buy the class to help me get back into DSLR photography.
I really enjoyed this class. I am not a beginner, but there were still things I learned here that I found helpful. I really enjoy learning from Pye. He is quick, gets to the point and doesn't spend a lot of time going over and over the same point. There is a wide variety of things that he covers, so really something for everyone. I would recommend purchasing this class if you want to understand your camera better, improve your technique and start taking better photos.
I have tried to learn photography myself via the internet / YouTube but always felt like I was missing something in my foundation. Sure I can zero out my meter...but why? How do I know the settings I've selected are the correct ones? I've been circling this drain for a year until this course. WOW! Pye has SO MUCH information in every video. He doesn't just stand in a classroom and talk, he's out in the field actually putting his settings into his camera, talking about why and why not and then shooting. He's hands on the entire course. You don't just hear him, you see exactly what he's doing! I'm a visual / listening learner and this is my eureka moment! Thank you Pye! Watching the Exposure video and how you changed the settings yet maintained the exact same exposure was mind blowing. Awesome course! I would recommend this to anyone new to photography or anyone that feels like they don't have all the info.
Student Work