The Good Karma Jar
SLR Lounge, Pye Jirsa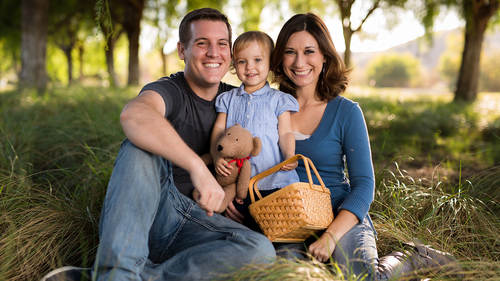 The Good Karma Jar
SLR Lounge, Pye Jirsa
Lesson Info
52. The Good Karma Jar
Lesson Info
The Good Karma Jar
Some of you watching this video may have obtained our educational products, and resource is via less than legal means. Now perhaps you downloaded it illegally, or perhaps it was copied and shared with you. I wanted to create this video as a personal note from me to you all and it's not to shame you or to make you feel guilty it's simply to state that oftentimes people steal content from others, thinking that it doesn't hurt anyone or thinking that their contribution might not make a difference because they're stealing from a massive company. However, stealing this content and resource is directly hurts everybody. We aren't a large company. In fact, s our lounge is run by a core team of less than ten people, and so stolen content is a huge reason why we're unable to hire additional staff to create maur. Content to create a better website and better resource is and features for all of you. We want to create the best photographic community with the most amazing education and resource is f...
or all of you, but we can't. Get there without revenue to pay. Our editors are writers are programmers and everyone that's working tirelessly behind the scenes here, that's our lounge. So if you have benefited from our educational products and resource is, and you have downloaded them via illegal means, then we would ask that you donate to the good karma jar, which is linked in this video. By doing so, you're going to help us to continue to create amazing products, and resource is at prices that everybody can afford. So thank you for watching this video and thank you for supporting slr lounge. I'll see you on the next video.
Ratings and Reviews
I watched this class "live" and was simply amazed at the amount of information Pye covered. Yes, he talks a little fast, and since I was streaming the class I couldn't stop it to review anything, but this guy really knows his stuff and explains it very well so I absorbed quite a bit. Bye is enthusiastic, clearly enjoys his craft, and delivers excellent information to students in a light heartedI and fun way. I think some reviewers are a bit harsh about his humor. Lighten up, people! His examples and the additional information his co-host provides are very worthwhile and you can tell the course was well thought out. I plan to buy the class to help me get back into DSLR photography.
I really enjoyed this class. I am not a beginner, but there were still things I learned here that I found helpful. I really enjoy learning from Pye. He is quick, gets to the point and doesn't spend a lot of time going over and over the same point. There is a wide variety of things that he covers, so really something for everyone. I would recommend purchasing this class if you want to understand your camera better, improve your technique and start taking better photos.
I have tried to learn photography myself via the internet / YouTube but always felt like I was missing something in my foundation. Sure I can zero out my meter...but why? How do I know the settings I've selected are the correct ones? I've been circling this drain for a year until this course. WOW! Pye has SO MUCH information in every video. He doesn't just stand in a classroom and talk, he's out in the field actually putting his settings into his camera, talking about why and why not and then shooting. He's hands on the entire course. You don't just hear him, you see exactly what he's doing! I'm a visual / listening learner and this is my eureka moment! Thank you Pye! Watching the Exposure video and how you changed the settings yet maintained the exact same exposure was mind blowing. Awesome course! I would recommend this to anyone new to photography or anyone that feels like they don't have all the info.
Student Work