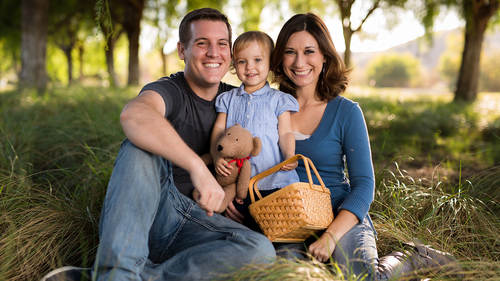 Lesson Info
The Good Karma Jar
Some of you watching this video may have obtained our educational products, and resource is via less than legal means. Now perhaps you downloaded it illegally, or perhaps it was copied and shared with you. I wanted to create this video as a personal note from me to you all and it's not to shame you or to make you feel guilty it's simply to state that oftentimes people steal content from others, thinking that it doesn't hurt anyone or thinking that their contribution might not make a difference because they're stealing from a massive company. However, stealing this content and resource is directly hurts everybody. We aren't a large company. In fact, s our lounge is run by a core team of less than ten people, and so stolen content is a huge reason why we're unable to hire additional staff to create maur. Content to create a better website and better resource is and features for all of you. We want to create the best photographic community with the most amazing education and resource is f...
or all of you, but we can't. Get there without revenue to pay. Our editors are writers are programmers and everyone that's working tirelessly behind the scenes here, that's our lounge. So if you have benefited from our educational products and resource is, and you have downloaded them via illegal means, then we would ask that you donate to the good karma jar, which is linked in this video. By doing so, you're going to help us to continue to create amazing products, and resource is at prices that everybody can afford. So thank you for watching this video and thank you for supporting slr lounge. I'll see you on the next video.
Class Description
Learn how to create, edit, and share stunning digital images.

To a photography beginner, the gleaming complexity of a new camera seems to demand an arsenal of expensive equipment and a long legacy of training. This is a common misconception – beautiful, professional-grade shots are within reach to any with a mastery of the basic mechanics of photography.
Join Pye Jirsa of SLR Lounge for a thorough, practical exploration of the fundamentals. Photography 101 teaches you how to use standard, inexpensive equipment to:
Explore the inner mechanical workings of your camera

Learn how to recognize good light and modify it to your needs

Make the elements of manual mode - aperture, shutter speed and ISO - work for you
Take advantage of the flexibility and control offered by your camera's manual mode by shadowing Pye on 5 days of shooting at 8 different locations. You'll learn how to capture both crisp action shots of moving subjects and classic portraiture with posed models. You'll also gain a sense of what makes a great photograph, and how to mix professional staging with candid, humanizing moments.
You will walk away from Photography 101 with SLR Lounge's Pye Jirsa as a better photographer, and 
you'll have the creative and practical skills to create, edit, and share stunning digital images; all
 with no more gear than you started with.