In-Camera Processing
SLR Lounge, Pye Jirsa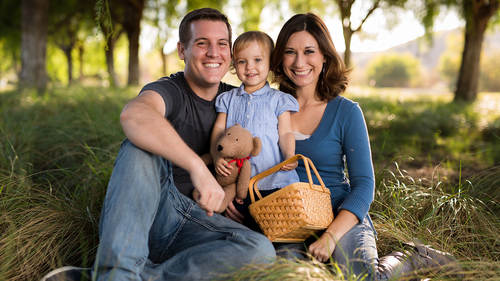 In-Camera Processing
SLR Lounge, Pye Jirsa
Lesson Info
24. In-Camera Processing
Lesson Info
In-Camera Processing
It's time to talk about in camera processing and we talked about some of the creative crossing effects earlier and those air a little bit different those air creating effects that really are more like filters and so forth what I'm talking about now is the rotted jpeg conversion that occurs naturally within each camera when you fired image is going to capture automatically and rot and then if you have it set to the jpeg file format it will convert that in camera based on these post processing preference is that you have set up and on cannon they're known as picture styles on other cameras such as an icon they're known as picture controls but every camera is gonna have these options available now what he's allowed you to do is to apply these different effects for contrast saturation sharpness and so forth over the image so what we have here is a little tight pull I'm going to demonstrate the difference picture styles that we can use on this candid camera to shoot this scene now what we'r...
e seeing is the image is very flat because we have this super strong reflection over the pool but the first thing to do is go ahead and cancel out this reflection we have overhead now once I do this I'm going to start closing up kind of fast so I'm going to demonstrate what we're gonna do and then we're going to start just shooting okay so we're gonna hold this over, and then I have to adjust the shutter speed down. So now I'm going to go down to about one twentieth of a second or one thirtieth of a second. That should be about right, but you guys can see already that this is with the reflection. This is without the reflection, you can see how big of a difference it makes just right off the bat. Now, the next thing we're going to do is add in this light, so livia, remove the light for just one second, okay, so without the light, we get a very flat look. So what we're trying to do here is add light back in. So we're canceling out the ambient light, and they were adding our own light with a silver reflector, livia's going at it from the sun and get it close. So it's, kind of right in there, actually get more. There you go right there, perfect. And we get a nice little light coming in that gives a lot of dimension to the photo, so what I'm going to do now is just go into my menu and we're going to be like the picture style you want to use. So right now it is set to auto, we're going to take our first shot on auto, and they were going to cycle through all the different picture starts. One thing to keep in mind is that if you are shooting rod, these picture styles will show up in camera, but when you get that raw file on your computer, unless you're using the manufacturer specific rob processing software, you're not going to see the picture style applied to the raw file instead of when you load it in a light room or camera raw or capture it's just going to reset the file is gonna look flat like it would normally look, so if you are using picture styles and you want that to transfer over to rob, make sure that you're using the manufacture profile or the manufacturer's raw processing software. Now, when you're shooting in jpeg, these picture styles are applied to the j peg, and they're not reversible, so again, on picture styles, I would give you the guidance of kind of less is mohr remember, you can always add to an image you can add more color, more contrast, more sharpness, but you can't really take away these things, it's going to be difficult to take away certain things like contrast in saturation is going to be near impossible to take away things like sharpness and other things you might add that make clip your shadows or blow your highlights and so forth. Okay, so we're set up, we're gonna go ahead and start shooting this scene. I'm going to start with my auto mode, and I always forget that my rebel actually has a touch screen and touching it and then setting something different, okay, so we're gonna do that and then I'm going to switch back let's, go ahead and bring this reflector over, okay? We're gonna add our light in and we're going to make sure that we're not disturbing the water. I'm going to bring the shutter speed down just a tiny bit. We're going to be right around like, say, one tenth tow, one twenty second right now, one twentieth I'm getting a really nice look here. So again, the tripods helping out if you have a shutter release it's a great time to use it, we could also use the two second timer in the camera if we don't want to touch it to the store, but just to get a sharper image. I'm pretty good with not the servant my fingers, so we're going to go with that route to be quick so that these guys don't close up on us. Okay, so let's, go ahead and take our first shot. Our focus is locked in, there is our auto let's. Go ahead and flip back into the picture style. We'll go to standard now. Capture standard now I'm shooting rob plus j peg so we're actually getting the raw file and we're getting the jpeg file with the process setting applied, this is portrait. One thing to keep in mind is going to show you in just a second. How every one of these settings is actually fully customizable. That was landscape let's go through the neutral every camera has this someone may refer to it is different names might be picture control picture settings, but it's all the same. And here's monochrome that was faithful last one. Okay, perfect. Now going to show you guys we can actually customize this too. So I'm going to go into the user definition one or the user to find one, and I can actually hit information and it will bring up the picture style settings. We can even go further and customize this in the manufacturers software as well. But I'm going to go ahead and just adjust from here. So sharpness. I'm gonna leave it default. But we're going to do, for contrast is boost my contrast. I'm also going tio let's leave! Come on, let's. Go conrad's plus three we're going to saturation plus two color tone. I'm gonna leave where it's at let's. Go ahead and take another shot here. Perfect. You can see how big of a difference these picture styles make it directly from the camera and I'm gonna go ahead and give this back to olivia now. But picture styles are a wonderful tool because it allows us to process these files directly in camera. This is great, especially when we're showing them to clients. If you choose the right picture style in camera, well, you can show your clients directly from the back your camera, they're going be amazed by how awesome your images are directly in camera. That's the end camera pictures that's. What I want you all to do for this assignment is to go and try out the picture styles or the camera settings or a picture. Settings are picture controls, whatever your manufacturer and brand of camera calls it, look it up in your manual and how to control it and go out and play with it. Once you get those files, shoot and rob, plus j peg. That way you get the raw file and you get the jpeg file and upload them to your computer. Compare the differences between the raw file and the different versions of the picture styles and compare the picture styles to one another's, see how they look and afterwards come up with your own custom picture styles. Once you guys get up images that look great once you come up with picture styles that are awesome, be sure to upload them estar lounge and tell the rest of the community what your pictures dials are. What kind of settings, use and so forth that's it for this video will see you on the next one.
Ratings and Reviews
I watched this class "live" and was simply amazed at the amount of information Pye covered. Yes, he talks a little fast, and since I was streaming the class I couldn't stop it to review anything, but this guy really knows his stuff and explains it very well so I absorbed quite a bit. Bye is enthusiastic, clearly enjoys his craft, and delivers excellent information to students in a light heartedI and fun way. I think some reviewers are a bit harsh about his humor. Lighten up, people! His examples and the additional information his co-host provides are very worthwhile and you can tell the course was well thought out. I plan to buy the class to help me get back into DSLR photography.
I really enjoyed this class. I am not a beginner, but there were still things I learned here that I found helpful. I really enjoy learning from Pye. He is quick, gets to the point and doesn't spend a lot of time going over and over the same point. There is a wide variety of things that he covers, so really something for everyone. I would recommend purchasing this class if you want to understand your camera better, improve your technique and start taking better photos.
I have tried to learn photography myself via the internet / YouTube but always felt like I was missing something in my foundation. Sure I can zero out my meter...but why? How do I know the settings I've selected are the correct ones? I've been circling this drain for a year until this course. WOW! Pye has SO MUCH information in every video. He doesn't just stand in a classroom and talk, he's out in the field actually putting his settings into his camera, talking about why and why not and then shooting. He's hands on the entire course. You don't just hear him, you see exactly what he's doing! I'm a visual / listening learner and this is my eureka moment! Thank you Pye! Watching the Exposure video and how you changed the settings yet maintained the exact same exposure was mind blowing. Awesome course! I would recommend this to anyone new to photography or anyone that feels like they don't have all the info.
Student Work