Bootcamp Introduction
Ian Shive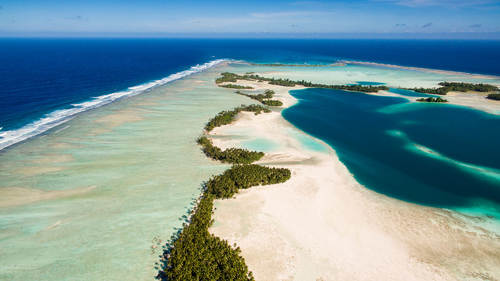 Bootcamp Introduction
Ian Shive
Lesson Info
1. Bootcamp Introduction
Lesson Info
Bootcamp Introduction
Thank you. Thank you. Ah, it is absolutely wonderful to be back here. Great audience. Appreciate you all being here into everybody at home as well. I'm very excited to be here. Can a thank you for the wonderful introduction? I appreciate it. It's Ah, there's a lot. I've been busy over these last few years racking up all kinds of photos and films and other projects. And now Ah, here for Creative Live. I am excited because this is truly an undertaking. Um, 20 days of boot camp lessons on outdoor photography. And you know, one of the things about putting something like this together is you really analyze your own process. You reverse engineer every idea you've ever had, every creative work you've ever created. Um, you start to think, like, how did I get to that point? And it's really incredible because, you know, the class is not just f stops, aperture shutter speeds and I esos is really so much more than that. Outdoor photography in general is so much more than that. Galen Rowell really ...
put it best in a book that was pivotal to me in starting my own career, which is the inner game of outdoor photography. And I love that because it wasn't about how do you get your settings there? And I'll certainly cover all of those kinds of technical questions and walk you through my process. But really, it's about your own mind. And how does that hold you back or prevent you from getting the images that I think you're all capable of getting? And so this class will walk you through my mind, which can sometimes be a scary place. But it will walk you through my mind, my process, Um, and it's constantly running. I'm constantly thinking of things. I'm thinking about angles. I'm seeing these cameras move around in the room right now, and I'm thinking about what they're getting. I mean, it's just it's one of those things that you should always be thinking about and their steps. There's tricks. There's processes to that, um, and so it's really going to be comprehensive in that way. One of the things that I think is really condensed into this is my experience in travel This class. We went to North Cascades National Park. You know, it's not like going to the other national park class. I did for Creativelive. Every park is a different lesson. Every location has different challenges. Each one has similarities. They all have certain tips, tricks, rules, things you can apply that will bring it home. But at the end of the day, each places its own lesson. And after 40 countries, all 50 states and countless assignments in places for US Fish and Wildlife Service photographing in the national parks on assignment, um, I'm taking all of these things that I've learned a lot of the time it was learned the hard way. This trip in North Cascades was also not easy, Um, still scratching the bug bites. And, uh, it's thankfully, they're not all on all the ones on my forehead of finally calm down a little bit in time for the creative life class. But but it's been challenging, was really challenging. And but at the same time, we had victories. And as if those have you been following us on social media, you see the photos you know, after 48 hours, Honestly, I probably came away with about 1/2 a dozen images That I really, really like that to me is a big success, you know, my general rule is I walk you through is a great image a day. So this class is really comprehensive. It will go more than photography. It goes into motion. And that transition for me has been really, really pivotal to my career can introduce. I'm working on a film I just wrapped a giant screen film which is part of this entire cooperation. Have been done with official wildlife service going to see all these incredible places like midway a toll. Palmyra told Rosa Toll, You know, all these islands and coral reefs and ecosystems that are so vitally important and telling their story, bringing all that together, but not just instills but also in motion in my entire career has been the pairing of those two things stills and motion. So well, really cover. That would be a great introduction to motion. Um, I think it's gonna be everything you need to know to get started, everything you need to know to build a foundation for other either a career or if you're just looking to improve your vacation photos, you're gonna get a lot out of this. So we covered a little bit about IPhone, which honestly I use my IPhone more than ever before in the field. Um, it's the phone. It's the camera you always have on you, right? It's very important to have. And so I really think everyone will get something from this course. It's really, really something I'm proud of. So that's what we have set up for us over the next 20 days is gonna be incredible. I'm going to introduce you to my courses well. And one thing, of course, that's a very, very important is I'm proud of my work. Not only was Creativelive, but, of course, with Sunset Magazine I've worked with them for almost a decade. My images have been appearing in the magazine, had a cover of Channel Islands National Park, which I'll be actually walking you through that story and that process and how it led up to the cover. All right. Outdoor enthusiasts guide to photography in motion. I always call it stills, Emotion. It's a habit for last. Ah, seven years or so I've been I start my own agency, have been running tandem stills and motion, and so not only have I been out in the field and shooting on assignment for so many different people, but also working with almost 400 other photographers at my company in the outdoor genre on both licensed both stills and motion. It's part of my everyday life. I breathe this process, and it is something that I think you will also find incredibly rewarding. If you're a passionate about telling great stories, you're passionate about travel. If you like being outdoors, I feel like making images. This is really where it all is going to begin. These are actually some of the images that we made in the last 48 hours, and I'll say, you know, it's it's challenging because, of course I'm teaching the class while also trying to make images, which is, Ah, whole new set of challenges. But I'm really pleased because it really runs the gamut, gives you a sense of where we were, What we experienced. It was absolutely beautiful. These are the images that this course will walk you through step by step, how we chose the locations, what the settings were, what the angle, how I decided to get up. Under this angle. I'm gonna go through the entire editing process, the postproduction process, macro photography, long lens photography, landscape photography, composition. All of that stuff is going to get rolled up into this
Ratings and Reviews
Ian was an amazing instructor.; very fun, enthusiastic, encouraging, and comprehensive. I hope to be able to return as an audience member for another of his classes. It is a privilege and a gift to have access via Creative Live to such a wealth of expertise. Thank you!
Ian Shive is a dynamic speaker with a wealth of knowledge he is willing to share. He has had a magical path that led to his success. He touches on so many aspects of making, selling and creating images as well as how to market them and make an income from your work. It is so much fun to be part of the studio audience. The Creative Live staff are always so warm and friendly and they feed you like your on a cruise ship! Wonderful experience.
What a great class this has been. Thank you Ian Shive and Creative Live! Recently retired, I have set out to learn everything I can about photography and pursue this passion to capture the beauty in the outdoors. Creative Live has served as an amazing educational platform to help me learn everything from how to use my camera, the fundamental technicals, and learn about software and tools. This class brought it all together. At the end of this class my approach to photography and my images are different. Ian shares so much valuable knowledge that will change the way you go about taking a picture; from scouting a location, to thinking through the story and adding elements to an image to evoke an emotional response. My personal growth has been significant and I have changed to the way I approach creating an image from an Outdoor Landscape to an Outdoor Experience. Loved every minute of it, sad the class is over.
Student Work