What Kind of Drone Should I Buy?
Ian Shive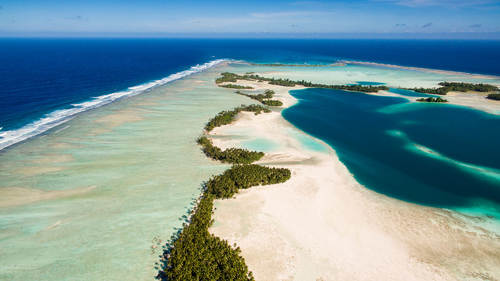 What Kind of Drone Should I Buy?
Ian Shive
Lesson Info
20. What Kind of Drone Should I Buy?
Lesson Info
What Kind of Drone Should I Buy?
um So what kind of drone Laws and rules keep changing. This is one the most dynamic and rapidly changing areas for photographers and filmmakers. As I already said, Um, if you had, this is kind of, ah, thing that's in flux. And the reason I have this is because for a while they made everybody who flew register their drone and it was like, free. And then it was $5. And now there's a new court ruling on Lee. I think in the last month or so maybe a little more that said that you don't need a register. Your drone. You can get your $5 back. It's the point is it's still being figured out. It's still being figured out. It's a very new area. It's the It's the Wild West of film and photography. Um, there's a lot of details. I wouldn't I'm not for my five bucks. I'm not gonna even bother at this point. My guess is I could see it coming back. Who knows? So, honestly, it doesn't hurt to get it registered. I honestly think it protects you because you get a unique number that you then just put on the...
top of your drone. And this is like your tail number, right? It's got ah, letter number classifications. You put it on the top of here with a sticker. I use a label maker. Throw it on and then away you go. But it should be on there if you have one. Um, if you're commercial, you still have to register using for business. You have to register. I think it's still five bucks. I can't remember. Offhand. I think it's five bucks last I checked. I don't think that has been revised, but again, it's constantly changing. So stay in touch. But you do have to register. You do have to have a number on there. It is very important. You also have to keep your permit with you. Talk about that more in a second. Is this a hobby or am I commercial? Joan Pile. How do you know? Okay, very simple. If you're making money from it in any capacity, even in the exchange of goods, it's commercial. You need the remote pilot license from the FAA, and I'm gonna talk you through that. You know what? What is involved in that? Um and that is the difference if you're making money or not. If somebody's giving you something in exchange for it, you know, like a all flying my drone and you give me free photos. Technically, it's commercial getting some sort of value from it. So that's the That's the way they're separating that out. Um, if you're looking to make money from your drone, you gotta have a commercial drone license to remote pilot certificate. You have to be at least 16 years old, and you have to pass the aeronautical test at an FAA approved testing center, usually a place where you would get your pilot's license if you're to fly a plane and you have to be vetted by the TSA, so there's a process to this, and it's definitely a big process. It shouldn't necessarily keep you away from it. I think it's really worthwhile because similar being a Wild West frontier for rules and the way engagement with these things is working. It also is very much in demand. And if you are looking to augment your revenue channels, being a commercial drone pilot is very, very helpful. Um, and I think that having this is definitely a good, good way to go. Um, if you're already a pilot, you only need to do the online safety test. So you've already got your pilot's license, then you're good to go.
Ratings and Reviews
Ian was an amazing instructor.; very fun, enthusiastic, encouraging, and comprehensive. I hope to be able to return as an audience member for another of his classes. It is a privilege and a gift to have access via Creative Live to such a wealth of expertise. Thank you!
Ian Shive is a dynamic speaker with a wealth of knowledge he is willing to share. He has had a magical path that led to his success. He touches on so many aspects of making, selling and creating images as well as how to market them and make an income from your work. It is so much fun to be part of the studio audience. The Creative Live staff are always so warm and friendly and they feed you like your on a cruise ship! Wonderful experience.
What a great class this has been. Thank you Ian Shive and Creative Live! Recently retired, I have set out to learn everything I can about photography and pursue this passion to capture the beauty in the outdoors. Creative Live has served as an amazing educational platform to help me learn everything from how to use my camera, the fundamental technicals, and learn about software and tools. This class brought it all together. At the end of this class my approach to photography and my images are different. Ian shares so much valuable knowledge that will change the way you go about taking a picture; from scouting a location, to thinking through the story and adding elements to an image to evoke an emotional response. My personal growth has been significant and I have changed to the way I approach creating an image from an Outdoor Landscape to an Outdoor Experience. Loved every minute of it, sad the class is over.
Student Work