Permits and Permission
Ian Shive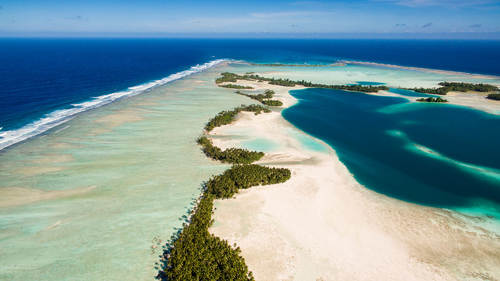 Permits and Permission
Ian Shive
Lesson Info
12. Permits and Permission
Lesson Info
Permits and Permission
you know, this is something that will always come up. I'm gonna say it. Za rapidly changing area. It's one of those things that is so confusing. It's confusing for May um, you know, I mean, every every place works differently. Um, you know, stills are very much treated different than motion, depending on what your intent is. You know, it's like, How do you predict the intent? You want to sell it? Do you not want to sell it? Really? The research phase needs to include some element of planning and preparation needs to include some element of understanding the permits and knowing what the rules are. Um, more than ever before, there's a There's a diligent process that's happening with different federal Outlands and areas of people who are going in, especially social media. There's this. There's more of a sense of one upmanship than ever before and then So that's causing people, um, in parks and places to feel like they really have to enforce these problems. These processes and permits, um,...
you know, a tandem, I'd say every now and then. Not every day, certainly. But every now and then we hear from a magazine editor who says they couldn't run an image because when they called to do the research, they found out the photographer don't have a permanent, so they couldn't get a cover. They couldn't get a spread. You end up having to try and figure out how to get involved and make that work and figure out what the story is so really understanding it is helpful. Um, I wish I could say this is the rule. The general rule is, if you know you're gonna shoot to sell, you should get a permit. If you already know you're gonna shoot to sell trying, get a permit. If you're not sure you should still research it. Figure out what the rule is. Never hurts to make a phone call. They have somebody in public affairs, usually in a park, a place that will be able to help you with that. But the determining factor really is. Are you going to sell your work or not? If you get into motion, the state parks are the same. Um, you know, we want to figure that out as well. But if you get into motion, the rules also really change. So the motion is even more stringent. Um, the reason is because a lot of the rules are old and they existed when you know, to do emotion, shoot. You brought the big camera systems and all this other stuff. I mean, drones have forced everyone to calibrate very, very quickly and not necessarily always for the best. You know, bring in big cameras and systems are gone. We can shoot now. They're DSLR a muralist camera and get great footage. Um, the rules are not built around that They take years to catch up. So you want to make sure you understand what those rules are and how it works. You know, if your only planning using images for your personal use, of course, you don't need a permit. Um, and you know, that's that's something that you go and enjoy yourself, right? You're not You're not making a living necessarily off of it. We're selling the images. Um, privacy and private property actually could be a great way to photograph. Um, really great to be surprised when you get to an old farm. It's beautiful up in Montana or something like that. I've knocked on doors before and said, Hey, do you mind if I go out? Take a picture? I've never had someone. They say no, never Asking for permission is a great way to go. Um, I've heard of people getting chased off land before, too. That's not fun. Um, so don't don't don't just cross over. You want to make sure you, uh you get permission to do that?
Ratings and Reviews
Ian was an amazing instructor.; very fun, enthusiastic, encouraging, and comprehensive. I hope to be able to return as an audience member for another of his classes. It is a privilege and a gift to have access via Creative Live to such a wealth of expertise. Thank you!
Ian Shive is a dynamic speaker with a wealth of knowledge he is willing to share. He has had a magical path that led to his success. He touches on so many aspects of making, selling and creating images as well as how to market them and make an income from your work. It is so much fun to be part of the studio audience. The Creative Live staff are always so warm and friendly and they feed you like your on a cruise ship! Wonderful experience.
What a great class this has been. Thank you Ian Shive and Creative Live! Recently retired, I have set out to learn everything I can about photography and pursue this passion to capture the beauty in the outdoors. Creative Live has served as an amazing educational platform to help me learn everything from how to use my camera, the fundamental technicals, and learn about software and tools. This class brought it all together. At the end of this class my approach to photography and my images are different. Ian shares so much valuable knowledge that will change the way you go about taking a picture; from scouting a location, to thinking through the story and adding elements to an image to evoke an emotional response. My personal growth has been significant and I have changed to the way I approach creating an image from an Outdoor Landscape to an Outdoor Experience. Loved every minute of it, sad the class is over.
Student Work