Virtual Scouting
Ian Shive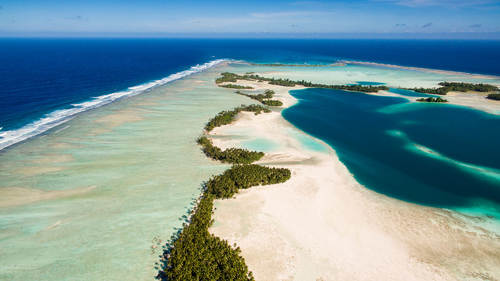 Virtual Scouting
Ian Shive
Lesson Info
10. Virtual Scouting
Lesson Info
Virtual Scouting
virtual scouting that is probably this in weather planning are probably the two pieces. The prep process. There could be the most important toe. All of it. Um, virtual scouting, of course, is working online, right? And then there's, of course, physical scouting. But this is the virtual scout that I did when trying to figure out what are shooting North cascades for this boot camp is all about. And so you know, you take a look. Okay, here's thunder point. Here's the campground. You know, here's Diablo Lake like you could get a sense of what the topography is by looking at this, this is ultimately what we saw once we got out there. And so there's not a whole lot of mystery from here to here. Obviously, the perspective is different, but you're able to get a sense of like, Okay, where there's little islands, where does this thing jut out? You know, where is the campground? Diablo? Above of, of a boss. So we worked a lot, you know, in this area. But you get this certain perspective. So I kno...
w that when we get up here, if we're hiking the trail that I can go and work this ridge and maybe get a shot looking out this way. And when I get out there, actually Location Scout, which is what this picture is from you could see how the two really line up. Um, you know, it's obvious, but you'd be surprised. I mean, I spend a ton of time virtual scouting. Virtual scouting doesn't mean just looking at Google Maps. Virtual scouting means looking at other people's pictures. If I've been to a place before, I look at my own pictures, I look at everything that is out there in the world to figure out what does it look like, what is interesting and how can I make it my own? How can I be different? How can I set myself apart by knowing what's there by knowing what's out there? By scouting it out, I start to build in my mind the creative vision, my mind's eye off, what it is that ultimately I want to be able to capture. So virtual scouting is very important. The other piece on the scouting that I want to mention, um, I didn't create a card for, but it's absolutely important is interviews. Um, I've been doing more and more of this where I'm actually asking people if they'd give me a couple minutes of their time and I'll talk to them about, ah, where they've been, what their experiences. So I've been doing that a lot more. As I work with, like Fish and Wildlife Service, for instance, I'll actually just getting fun with biologists Say you lived there for 10 years. Tell me about it. What did you see? Did anything interesting happen that has been better than almost anything else in a lot of ways, because you're taking all of their years of experience or their interactions and doesn't have to be somebody's been there for 10 years to be somebody who went a couple times. You know, just last night I caught up with a friend and he was showing me his pictures of where he was in the lakes and all this other stuff. And immediately I'm thinking about composition, time of year, All that other stuff. Talking to people is very, very helpful. Um, yeah, I actually might actually mention that somewhere there, but talking people, interviewing them, interviewing professionals. You go into a visitor center in the national Park, talk to the park ranger there, there they, you know, hopefully are happy to talk to you and share information about the the park or maybe their experience or what they saw. It will give you a lot of information. I know. When I was out on one of the islands, I talked to a guy at length and the whole 1st 90% of the conversation I wasn't terribly anything new, wasn't all that helpful. But then at the end, he was like, Oh, yeah, And then, you know, just don't worry about the crabs at night that come out and I'm like, OK, what you talking about? Their It turns out like it. And I had all these crabs come out on this beach and they line up and they're you know, they do all these interesting things, and I never would have known that I might not have never gone to that one beach of all the beaches where they come out, that you go out and photograph them. So talking to people, interviewing them, virtual scouting, you know, I guess phone calls and research is all part of this process. So preparing in that way is going to be really great. Um, and I think it's very useful
Ratings and Reviews
Ian was an amazing instructor.; very fun, enthusiastic, encouraging, and comprehensive. I hope to be able to return as an audience member for another of his classes. It is a privilege and a gift to have access via Creative Live to such a wealth of expertise. Thank you!
Ian Shive is a dynamic speaker with a wealth of knowledge he is willing to share. He has had a magical path that led to his success. He touches on so many aspects of making, selling and creating images as well as how to market them and make an income from your work. It is so much fun to be part of the studio audience. The Creative Live staff are always so warm and friendly and they feed you like your on a cruise ship! Wonderful experience.
What a great class this has been. Thank you Ian Shive and Creative Live! Recently retired, I have set out to learn everything I can about photography and pursue this passion to capture the beauty in the outdoors. Creative Live has served as an amazing educational platform to help me learn everything from how to use my camera, the fundamental technicals, and learn about software and tools. This class brought it all together. At the end of this class my approach to photography and my images are different. Ian shares so much valuable knowledge that will change the way you go about taking a picture; from scouting a location, to thinking through the story and adding elements to an image to evoke an emotional response. My personal growth has been significant and I have changed to the way I approach creating an image from an Outdoor Landscape to an Outdoor Experience. Loved every minute of it, sad the class is over.
Student Work