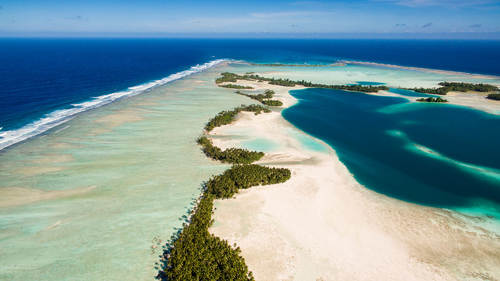 Lesson Info
15. Checklist
Lesson Info
Checklist
create a checklist. Have it. Do you know your sunrise and sunset? Your phone might not work. I can tell you. How many times have you been out where you're like? I forget the time sunset is You gotta look at your phone and hasn't a signal. Doesn't load. You don't try and keep that in your head and you could probably guess, right? But you might not remember special. If you travel a lot, you might not know exactly where you are. Changes a lot in the region. Knowing your weather makes your vehicles gas. Setting an alarm. Leave extra time. Make sure you get your hard drives or memory card. Your batteries gear all packed ago. Um, and then also just tweaking your basic outdoor camera setting. So these are all the important things I think in creating your checklist. Um, summarize. You know, your actions affect everybody around. You don't forget, this job has paperwork, so we're gonna spend a lot of this class out in the field of North Cascades. We spent a lot of time in the field. That's what ...
it's about. You want to be out in nature. There's still a paperwork side to this. Make sure you do it if you want to monetize it, even if you don't. There's a little paperwork, the still little research. But it's fun, you know, that's the planning. Part of the trip is, in my mind, is a lot of fun. It's like, Wow, this is where we're going to go So we get to see and I really like that stuff. So make sure you have this checklist and, uh, make sure you stay safe, of course, and prepare for your journey. But any questions about my process for just preparing, getting out there? Um, and we have a location scouting, uh, part of this boot camp. One of the lessons is all about location scouting, and so it takes a lot of this prep and actually brings it out into the field. And that's that's a really huge part of it. Every locations different. I mean, I could teach the location scouting 25 times, and each one would be different. What am I looking for? Where am I going? Etcetera, etcetera, etcetera. So it's one of those things. You just really want to pay attention to as much as possible and channel. But any questions? Yes, over here. I was putting a show together earlier this month, and some of my photos were do attacked and some of them weren't. And do you use that for every single photo? Because there are places where you're just stopping off by the side of the road and no idea where I waas. Yeah, good question. Geo tagging Using the GPS function. You know, that's that's something I actually do, uh, recommend if batteries air not an issue. So you know my camera will burn. So what happens is the camera will check in with the GPS, even when it's often so we'll use that battery. So geo tagging is one of the things you want to be careful about. Um, you know, it's great. A lot of times I keep saying I use like my IPhone a lot like the qualities Never. I shouldn't say Number that's actually loaded statement. Um, the quality is great, but it's even easier because it's quick to just shoot and you can tag the locations and it keeps track of them. So I really find using that to remember where I am is part of my location scouting process. is really helpful. Um, I don't do it as much in camera just because typically don't carry a bunch of stuff A batteries, not extra weight. So it is helpful toe have it. One thing that's important, and I go into a lot of detail in talking about selling your images. But a lot of magazines will want very specific information. How far off the trail or what part of the trail, or how many miles in or whatever. So if you have latitude and longitude, it may actually open up more opportunities for sales because you can say precisely where you were, and then you have the backup to prove it.
Ratings and Reviews
Ian was an amazing instructor.; very fun, enthusiastic, encouraging, and comprehensive. I hope to be able to return as an audience member for another of his classes. It is a privilege and a gift to have access via Creative Live to such a wealth of expertise. Thank you!
Ian Shive is a dynamic speaker with a wealth of knowledge he is willing to share. He has had a magical path that led to his success. He touches on so many aspects of making, selling and creating images as well as how to market them and make an income from your work. It is so much fun to be part of the studio audience. The Creative Live staff are always so warm and friendly and they feed you like your on a cruise ship! Wonderful experience.
What a great class this has been. Thank you Ian Shive and Creative Live! Recently retired, I have set out to learn everything I can about photography and pursue this passion to capture the beauty in the outdoors. Creative Live has served as an amazing educational platform to help me learn everything from how to use my camera, the fundamental technicals, and learn about software and tools. This class brought it all together. At the end of this class my approach to photography and my images are different. Ian shares so much valuable knowledge that will change the way you go about taking a picture; from scouting a location, to thinking through the story and adding elements to an image to evoke an emotional response. My personal growth has been significant and I have changed to the way I approach creating an image from an Outdoor Landscape to an Outdoor Experience. Loved every minute of it, sad the class is over.
Student Work