Identify Your Audience
Ian Shive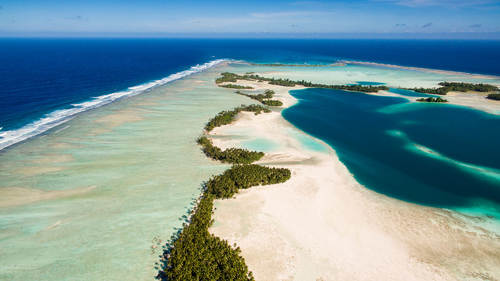 Identify Your Audience
Ian Shive
Lesson Info
27. Identify Your Audience
Lesson Info
Identify Your Audience
Okay, so you figured out your end user or your end sort of distribution strategy you could even call it the audience is it is definitely different because it is less about this technical approach and more about the creative. Who are you planning to reach? You have to start to think about those things are very important to understand. You think about a comic book movie, and you think about the genre and how they embrace that. What aspects are you? Are you considering about that? Does it have to be truly true to the character and the development? What about nature films? Who is your audience for that nature film and how do you appeal to them? Is just pretty stuff. Are you telling a compelling story? A lot of times, a great nature film has nothing to do with nature. It just happens to be in nature. That's how I felt about our film with Rob Krar in the drone section of this class, where he's an ultra runner. It's a nature film takes place in nature, but really it's a human story. A lot of ...
them best nature films, human stories that talk about challenges, relationships family. All of these kinds of things that can be difficult human perspectives that are appealing to you. So you have to figure out who's your audience, that how do you want to appeal to them? The wedding is completely different. You're photographing a wedding if you're doing a wedding, but it's completely different audience. And so I think it's a good example. It's not my thing. But, you know, it is a good example of thinking about how would I create this? How am I gonna create this from what is a wedding video gonna look like? How does it differ? What are they hoping to get out of it? What is the married couple hoping to get out of that? It's gonna be very different than what a comic book fan is going to get out of it versus what a nature film documentary person is going to get out of it comedy. And then you should start thinking about things like the age is your audience young. Is it older? Are you trying appeal to everybody we call 8 to 80? These are the things you have to understand, because if you understand them, then from there you can begin to craft your story, build the structure from which you can build that. So if you're saying I want to appeal the young comic book goers, what immediately in your mind pops up of comic book readers or comic book movie goers? What immediately pops into your mind as this style that you're going to go with probably high energy, a little more action. You know, it is completely different than if you think of a nature film. What do you think of what's the pace? What does it look like? More peaceful? Yeah, so you start to conjure those ideas. But then, once you figure them out, then you might say, How do we go a little beyond that, you know, how do we make it a little different? And that's the fun of it. Really. You can add the adventure to it. Maybe you say I want to add in a little bit of adventure to the nature film, and then now you start to bring in a couple different groups or different audiences. Maybe you get somebody from a comic book movie to actually be in your nature film. Now a sudden you're getting all that fan base into your nature from, I don't know. That's all big stuff, but it doesn't matter. Either way. You need to know who your audiences and the other thing is. Is it just for your friends? Is it online? You know, those kinds of things are really gonna play a big role in figuring out with the next step, which is your production plan, and how you start moving through the answers to a lot of important questions.
Ratings and Reviews
Ian was an amazing instructor.; very fun, enthusiastic, encouraging, and comprehensive. I hope to be able to return as an audience member for another of his classes. It is a privilege and a gift to have access via Creative Live to such a wealth of expertise. Thank you!
Ian Shive is a dynamic speaker with a wealth of knowledge he is willing to share. He has had a magical path that led to his success. He touches on so many aspects of making, selling and creating images as well as how to market them and make an income from your work. It is so much fun to be part of the studio audience. The Creative Live staff are always so warm and friendly and they feed you like your on a cruise ship! Wonderful experience.
What a great class this has been. Thank you Ian Shive and Creative Live! Recently retired, I have set out to learn everything I can about photography and pursue this passion to capture the beauty in the outdoors. Creative Live has served as an amazing educational platform to help me learn everything from how to use my camera, the fundamental technicals, and learn about software and tools. This class brought it all together. At the end of this class my approach to photography and my images are different. Ian shares so much valuable knowledge that will change the way you go about taking a picture; from scouting a location, to thinking through the story and adding elements to an image to evoke an emotional response. My personal growth has been significant and I have changed to the way I approach creating an image from an Outdoor Landscape to an Outdoor Experience. Loved every minute of it, sad the class is over.
Student Work