Editing Composite Shoot #3- Blending Composite Elements
Brooke Shaden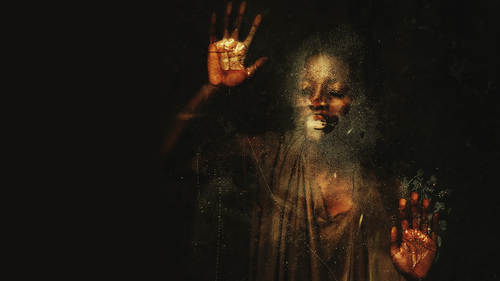 Editing Composite Shoot #3- Blending Composite Elements
Brooke Shaden
Lesson Info
50. Editing Composite Shoot #3- Blending Composite Elements
Lesson Info
Editing Composite Shoot #3- Blending Composite Elements
for this final image. We have the ropes and I actually already chose which ones I liked, which are this image which I chose because the hair is so good, right? The hair is really moving and I love the hand position. And then I chose this one just for the other hand, Thio added on. So let's bring those in and I'm going to cheat a little bit because we already built that room out and added all the texture of the backdrop to the walls. So I'm going to use that base and then we're going to build from there. So let's take these two images in. You can see it's already there. We already built it. No need Thio build the empire again. It's it's already there. I'm just gonna drop myself into the shops. So let's go ahead and do that. And the way that I want to do that is by selecting my main shot, which is this one, and I'm gonna take the whole thing with my move tool down in. Of course, it's too big, just like the last one was, so we could take it down to an appropriate size, which I think will ...
be right about there. Just gonna go down, go down. Okay, That looks pretty good to me. So now obviously, we have to blend that background in. So let's create our layer mask and start thio lightly erase all around those hard edges that we never, ever, ever want. In a composite, we say no to hard edges, right? Yes. And we'll get rid of that. I'm gonna try a new tactic this time, which is to keep, uh, the floor in. Let's see if it works, we'll just see. And this is how we learn when we edit is we just see if it works or if it doesn't work. It's okay if it doesn't work. But if it does, then we won't have to recreate shadows. It'll already be done for us. So I'm going Thio. Just go in and get rid of the wall here. So just like we did before now my brush is too fuzzy for that. So let's go ahead and fix it. Take the hardness up and there. Okay, good. That way we have a really hard brush. I know that. I just erased myself. Don't worry, because we're going to bring it back That okay? And I'm just gonna bring back my legs where I need them. Just like that. Good. And you can see that I still have too much there. So this is just a game of erasing and bringing back and seeing how well you could do with that. Now I'm going Thio, make my best attempt, taking the hardness down at keeping this floor as much as possible. We don't want any hard edges, so getting rid of the hard edges here and the way that I'm going to do this is to take the floor. Oops. I got rid of too much There is to take the floor and try to match the color and the lighting thio the floor that exists in this room. Let's see how we dio. Okay, So selecting on the floor all around my toes, just like that and feathering mm 20 pixels. Let's say let's see how we dio we're gonna pin that curve that I just made onto the floor make it brighter. But really, it's the color that we need to fix. So we need to get rid of the red. That's the first thing that I see is that there's too much red. So get rid of the red toe, add Zion. And then now there's too much yellow. So get rid of the yellow by adding blue. Okay, this might work. We shall see. And then I'm gonna go in with a lower opacity, brush something around 50% and just keep erasing basically anywhere that you can. I don't want this line in there, so that's something that we can clone stamp out, but anywhere that you can erase while leaving the shadow and where the feet connect the better. So I think that doesn't look too bad, and it's obviously we have a lot to fix here. I cut off my heel. Perhaps you noticed, so we gotta bring that back. But aside from little tweaks like that, I think that it's not going to poorly weaken. Definitely take advantage of that floor, which is a really big help, I think so. That's something that I would be invested in keeping, and it's just gonna need more finesse, just like we've been doing just going in and lightly with no hardness on the brush, just going in and kind of blending it, lending it all around like that
Class Materials
Student Practice Images (large 1.9gb zip file)
Ratings and Reviews
Brooke never fails to deliver. I found this course superb from start to finish. From exercising your creative 'muscle', demystifying taking self portraits, and showing that they don't have to be perfect before you begin editing, to walking you through her editing process and how to price your work. Brooke's enthusiastic personality and excitement about the work shines through it all. Definitely recommended!
Thank for fantastic motivating an very inspiring. The story telling and selling module was very helpful - thanks from Denmark
Thank you! Thank you! Thank you! Brooke for this amazing class. Inspired and so full of practical knowledge, this is the best class I've ever watched. You have given me the confidence to pursue what I've always been afraid to do. Watch this space!
Student Work