Using Paint and Clay as Texture in an Image
Brooke Shaden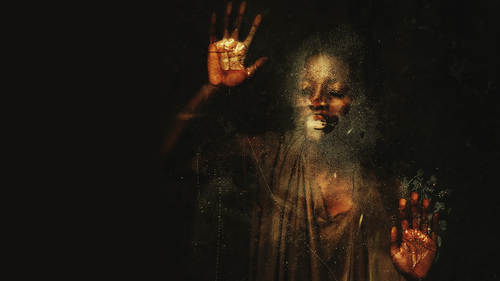 Using Paint and Clay as Texture in an Image
Brooke Shaden
Lesson Info
20. Using Paint and Clay as Texture in an Image
Brooke will demonstrate how creating texture on both skin and costumes can create a more dynamic look in the final image.
Lesson Info
Using Paint and Clay as Texture in an Image
now I love to think about how I could get texture into an image, because when somebody sees something with texture, they feel like they can touch it, creating tangible works, especially when you're putting it on the Internet is so important. You want to feel like you can reach out and touch something, and it's gonna feel like something. And it's sort of like using all of your senses. When I study writing, they say that you're supposed to write with all of your senses well, the same with creating to me. I would love to be able to create texture so that you you know what the image feels like if you were really, there is just one more sense that you can play on, and I think that's always a good thing. I love to use paint in my images on skin because it just gives a different texture to the skin, which you can see here in quite an extreme example of that. And it doesn't have to be that extreme. And of course, all of this take it or leave it if it's your style or not. But what I hope that y...
ou gain from This is understanding that you can find innovative ways to elevate your work that air really fun and sometimes messy. But that's the best kind for this particular image. I just went into my kitchen and I gathered whatever I could find and made a group. I don't even know what was in this mixture. It was just a group of whatever I could find in my kitchen. And I don't know if you haven't gotten your kitchen and made a cocktail that you can pour over your head lately, I highly recommend it. It's very fun, and this may not be your style again, but just see how creative you could get for my new Siri's Samsara. I have been doing paint and syrup mixed together, and the benefit of this is that the syrup. When you press your hand on it, we'll kind of take away some of the paint that's already on your skin. So it's creating this really weird kind of speckled texture on your skin. It's almost like if you think about painting a wall, you might do like a sponge effect on it, and it's kind of the same effect by using painting syrup combined. I've used glue, which is surprisingly easy to get off. Like I think, of all the things that I have asked models to dio, they have said this is, surprisingly, the easiest one. Wax, however, is the hardest one, so I do not recommend pouring wax all over someone unless you have a really good plan to get it off. But it looks awesome. Clay is another way that you can create texture on skin or on a backdrop or on a prop. That's the other thing that I wanna make clear is that I'm using these on people's skin. But you don't have thio. You can use them on props. So let's say that you found a key that you would like to photograph. Just a simple key. But it looks new. It doesn't quite look right, and you can't just rub dirt on it because it'll fall right off. Well, Clay would be a really good option to rub on the key to make it look really aged because it's going to stick. So find different materials that will work on different props and see how that goes for you
Class Materials
Student Practice Images (large 1.9gb zip file)
Ratings and Reviews
Brooke never fails to deliver. I found this course superb from start to finish. From exercising your creative 'muscle', demystifying taking self portraits, and showing that they don't have to be perfect before you begin editing, to walking you through her editing process and how to price your work. Brooke's enthusiastic personality and excitement about the work shines through it all. Definitely recommended!
Thank for fantastic motivating an very inspiring. The story telling and selling module was very helpful - thanks from Denmark
Thank you! Thank you! Thank you! Brooke for this amazing class. Inspired and so full of practical knowledge, this is the best class I've ever watched. You have given me the confidence to pursue what I've always been afraid to do. Watch this space!
Student Work