CBO Tactic 4: Automated Rules
Azriel Ratz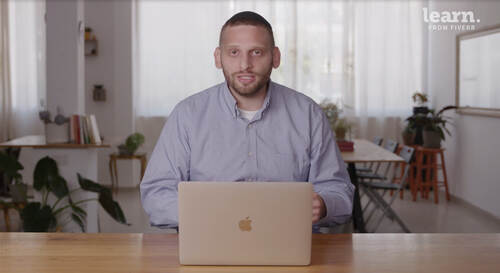 CBO Tactic 4: Automated Rules
Azriel Ratz
Lesson Info
35. CBO Tactic 4: Automated Rules
Lesson Info
CBO Tactic 4: Automated Rules
this strategy is actually very interesting. Facebook has an incredible tool that not enough people use even myself called automated rules, which effectively lets you set up any sort of customization you can think of if you can choose any data point, whether that's CPM cost per click, conversion costs, return on ad spend whatever you want and you can set facebook to automatically do something based on how that adds set or that campaign performs. So you can say, Let's say it costs me more than $35 per sale, I don't want to spend more than $35 per sale. So you can tell Facebook any ad set after three days of spending money if it doesn't bring at least one sale in the last three days After spending at least $35 turning the ad set off. So what you're basically doing is saying Take my money, spend $100 as you see fit. But if the results don't sustain themselves over a bunch of days start turning the bad performing and sets off in order to allow Facebook to only push money towards those asset...
s that are performing. So what ends up happening is over time many of your ad sets will actually turn off by themselves as campaigns start to perform worse over time, these rules will step in and automatically turn off the ads that aren't performing to the level we want
Class Materials
Chapter 2 Exercise (Example).pdf
Chapter 4 Exercise (Example).pdf
Chapter 5 Exercise (Example).pdf
Chapter 6 Exercise (Example).pdf
Ratings and Reviews
Excellent course! Know quite a bit about FB ads but picked up some really useful tips. Expert teacher. Well structured and clear.
He is so far the best teacher on Creative Live in terms of Facebook Marketing. I learned many new things on his video and can apply to my own ads to make it better. His ways are very informative, constructive, and consistent. He focuses on the problem and solves it, no beating around the bush and no talking unnecessary self-help lessons. Please bring more teachers like Azriel Ratz to Creativelive.
Awesome Course I took on creativelive for the first time.
Student Work