App Marketing Overview
Carter Thomas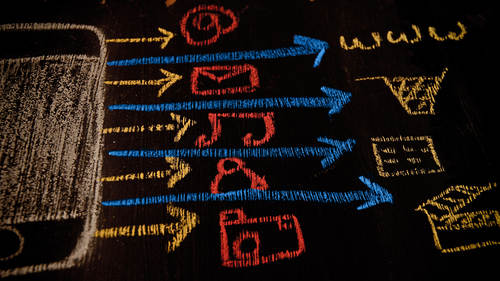 App Marketing Overview
Carter Thomas
Lesson Info
21. App Marketing Overview
Lesson Info
App Marketing Overview
This is probably the most exciting topic when it comes to apse is what everyone wants talk about either all right I got this awesome app idea or how do I make money like I want to go have that lifestyle and the thing you know, the travel and then we're gonna talk about we're gonna talk about getting downloads and we're gonna talk about how the app store works we're gonna talk about everything within it and we talk about how you can make money so there's three basic part of this right so is marketing there's monetization and there's growth at this point you have an idea you picked your business model you hired someone you having a great relationship with them you set up your developer accounts you launched your app and now we're going to go get downloads on we are going to make some money with those downloads so what are you gonna learn in this module first is you're going to learn how to craft unique selling proposition for you? We've talked about this a few times and I want to talk ab...
out it for a couple of more minutes because this really is the most important part of any product marketing specifically with aps I'll show you why when we get to it how to get down let's inside the app store right app itself is a whole ecosystem with a whole algorithm people searching millions and millions and millions of people looking every day we'll talk about how to get downloads inside that we're going to talk about pr strategies that work we're going to talk about using pr and press releases and websites and bloggers all this great stuff to get tons of downloads for your house we're also gonna talk about how to get downloads outside of the app store you know just all right well what else can I do to make this happen howto measure your results how do you know what's happened what's working what's not and finally how to make money with your app how to get those bank wires coming into your bank account which is great phil yeah marketing and critical review right in at marketing maybe it doesn't really need to be said 00:02:00.811 --> 00:02:03. but marketing is measured by downloads on the web 00:02:03.67 --> 00:02:05. it might get measured by impressions or eyeballs or 00:02:05.82 --> 00:02:09. cliques or email addresses or whatever we measure 00:02:09.62 --> 00:02:13. it by getting downloads people installing your app 00:02:14.14 --> 00:02:16. that marketing is really dictated by the app store 00:02:16.76 --> 00:02:20. algorithm right it decides how is where should I serve 00:02:20.36 --> 00:02:22. this app? How should I show it? Where should it rank 00:02:22.72 --> 00:02:25. when certain things happen specifically with search 00:02:25.58 --> 00:02:26. and on the charts 00:02:28.46 --> 00:02:31. external sources right so outside of the office when 00:02:31.07 --> 00:02:32. you step back what do you think about well there's 00:02:32.67 --> 00:02:35. social media there's web sites there's word of mouth 00:02:35.67 --> 00:02:38. how many people out there have had a friend or a family 00:02:38.36 --> 00:02:40. member come up to them and say, you're not gonna believe 00:02:40.46 --> 00:02:42. this after all you've got to try the sap or you don't 00:02:42.47 --> 00:02:44. have this. You're crazy, you've got to get this out. 00:02:44.5 --> 00:02:47. That happens a lot, right? So there's a lot different 00:02:47.59 --> 00:02:49. sources out there. We're gonna talk about how to use 00:02:49.38 --> 00:02:52. all those sources to get more and more downloads. 00:02:53.17 --> 00:02:55. An engagement is really important in at marketing, 00:02:56.17 --> 00:02:58. okay? A couple of years ago, back when the app store 00:02:58.97 --> 00:03:01. I was very young, it could just be, hey, how many 00:03:01.91 --> 00:03:04. dollars to do get, you know, that's all it matters, 00:03:04.65 --> 00:03:06. and you put a number on it and you can do the math 00:03:06.97 --> 00:03:10. now, it's, about how many dallas it to get, but how 00:03:10.8 --> 00:03:13. much do they use you're out? Do they like you? They 00:03:13.4 --> 00:03:15. uninstall your do they tell their friends about it, 00:03:15.87 --> 00:03:17. like, how long do they keep it on their phone and 00:03:17.83 --> 00:03:20. gave it really, really matters? We're gonna talk about 00:03:20.39 --> 00:03:22. that with everything we talked about when it comes 00:03:22.79 --> 00:03:23. to at marketing.
Class Materials
75 App Ideas To Jumpstart Creativity
Turning Apps Into Winning Products Overview
Ratings and Reviews
This was a great class!! If you're thinking about launching your own app, this is the best first step you can take! It is a comprehensive lesson that takes you from the moment you get an idea all the way up to monetizing your app. Highly recommended!
Lots and lots of information, I can't wait to listen to it again, so it can really sink in. Wow what a great course.
Student Work