Paid Traffic, Advertising, & Social Media
Carter Thomas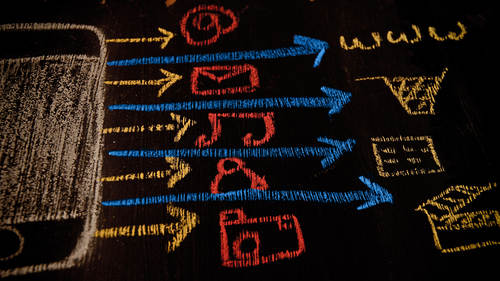 Paid Traffic, Advertising, & Social Media
Carter Thomas
Lesson Info
25. Paid Traffic, Advertising, & Social Media
Lesson Info
Paid Traffic, Advertising, & Social Media
But I want to talk about is a little bit more on the external marketing right so we talked about internal marketing in terms of eso getting downloads and search and reviews and updates and all that sort of thing steve just talking about p r and how do you have the leverage a lot of websites and things outside app store don't talk about a few things that are outside of the app store other than getting featured that can be a big marketing pushes a swell so the first is paid traffic in advertising and these air some older screenshots of facebook and what facebook ads look like but you know they're pretty similar to how it looks now where you can you'll see a lot of these aps and many of us may have installed apse that you saw in your news feed on your phone what paid traffic can do is that it's a great way to get data quickly realized I did not say it is the best r a y campaign you're going to make a million dollars is fast going get fifty thousand dollars overnight it is how you're gonna...
get data quickly actually j p of creative live taught me this j p is a really, really smart guy in the ap world and one of the things that big gap companies do is that they look at paid traffic and say we don't know the answer to this problem we don't know if level one is good or not how do we get a thousand people to come in play level one and get enough data so that we could say all right now we could make a decision on this pete traffic is the way to do that eventually over the long term yeah you can definitely start to tweak the data and make it our right positive but it's such a good and easy way to just I need five hundred users in my app I need to see the data pay traffic is where it's at it's also got a lot of targeting options you can pick the people you want you could pick the demographics you want tier one tends to be expensive right there's a reason why it's harder to make money on paid traffic in the countries where you could make money because everyone wants those users but this is also a really good long term strategy lot of indie developers a lot of people who are just getting started just like a lot of people who are watching this right now they look at page half and go on money I don't have a budget I'm not going to spend money on a budget but what you can always start doing is thinking about eventually I want tohave a paid traffic what does that mean? You can have the facebook s deka installed into your app from the beginning to collect data from that you can do a five or ten dollars, campaign every once in a while and get some really, really basic. Click through rate information and then scale up from there, my point being that this is a great, great tool long term. And whenever you talk to people who get past a certain level in both at marketing web marketing and digital marketing, this is how they do it. Okay, you can only get so much from s o or from getting really good reviews or updates. Paid traffic is how you get big, big growth, and you just you want to keep it in mind as you get going. So getting featured in itunes is what it looks like in google play it's there are areas where there's banners but now they've kind of redesigned the app store so getting feature it means you get one of big banners you want the best new maps and then by category it could be one of those and this is a really terrific uh he called went to celebrate or something accolade that you could put on your on your app one of the apse I've worked with all my good buddies on this app called merch bart great app you can actually download band merchandise they've been feature about eight times and he works across from me so I've seen them get featured eight separate times which has been really cool because now I have pretty good insight on how it works I also know that it's really good for your brand and for your credibility and for being able to say we're featuring the app store we're legit this is this is awesome app it's very validating the thing that happens but it doesn't create this you know titanic wave of downloads it's a spike for sure because it's steve mentioned the app store cycles thursday on thursday and every thursday is going to refresh chauffeur that week you might get ten twenty thousand dollars but this is not not getting millions and millions of talent so it's really good for your brand and it's just it's okay for downloads updates are justus important as new acts for reviews in fact many times it is updates that get you feature it is not oh I just launched this cruel new app so think about that when you're talking about when you think about updates is that if you release an awesome new update you may well just get featured just as easily as if you had a big launch the way to do it right the next question is how do I get featured ones you got to create a great unique at same thing for getting appear off press release you gotta have something that just is visually appealing that has a really unique and awesome function and has a great story relationships can help not gonna lie I'm not going to say that you know this is a closed you know objective world but that being said relationships can also be formed a lot of people just don't take that initiative and try to reach out to someone and say how do I get in touch with this person or how do I start to make a really shit for this person how can I hook up this person that could make a huge difference if you want to get featured other than that it's just a matter of making really terrific aps and I've seen about personally I've seen about twelve abs get featured person I've seen people do it and myself included and that's just how it happened. They just email you and say, hey, we want your assets. We think this is a great app. Huh social media I mentioned earlier that one of the easiest free action items you khun dio is go out and create a facebook fan page this is an example of one that we had we have I'm sorry for our apse where it's kind of ah long encompassing brand it's gold coin kingdom was one of the companies and we would just put this your l as the marketing you know earl for for all the gaps in the store really easy way for people to fall along for people the post for people toe message us whatever it may be through social media you can get really creative that's probably an entire marketing course in itself with twitter and facebook one thing I will mention is that instagram it can be very powerful for at marketing it's one of the kind of newest and also in the most effective at marketing tools out there and now a lot of people use instagram really well not only further new ad camp you know you could buy ads on instagram but also if you have a ton of followers driving traffic through your earl promoting things threw up stuff like that huh and also the facebook page itself could be a support solution any of these social media can be a sports lucien hey hit us up on twitter let us know if you have any problems we'll get back to you hey sent us a message on facebook or follow us on instagram let us know what you'd like to see up would you know hashtag your favorite your favorite level or whatever it may be it could be a potential traffic driver you know I think is it qi liu right they do subway surfers which is one of the most downloaded acts of all time I think they have they have millions and millions and millions of fans and they vocally say that that is one of the biggest drivers for their updates and they re engagement because they get all this traffic they could just push all their facebook fans back into the new aps same is true with instagram instagram works really really write really well in fitness category among us look at julia who who gets the most followers on instagram right make up fitness anything that's highly visual photography and those of the people that should think about using instagram to drive traffic right so matt your social media strategy to your app and it's okay if you don't have something on instagram can use sometimes twitter can use it we have a blue cloud select number who has forty million twitter followers under twenty five accounts and he drives them all the different kinds of apse right twitter can work really really well so I would say one action at him when it comes to social media it's set up your facebook page for your acts all right let's just go and do it and just get that set up so you have it get moving on. So external marketing pr is steve talked about awesome lots of different ways you can you can slice that one paid traffic with facebook getting in the habit of thinking about that over the long term, getting featured you no it's, not huge fruit salads, but it can definitely be a really great brand tool. Social media is a very large you could slice that many different ways instagram, facebook, twitter, pinterest all of them together and then word of mouth, you know, just telling people having people spread it. Hey, you tell your friends when you down this app or whatever it may be and often just happens straight through having really, really good products, all right, cool and so that's the external marketing world. So now I've got internal over here, so we got the algorithm driving crazy amount of traffic to us because everyone's converting on our key words, and then we have external traffic that all these new sources air coming in that are going straight to the at page and converting like crazy.
Class Materials
75 App Ideas To Jumpstart Creativity
Turning Apps Into Winning Products Overview
Ratings and Reviews
This was a great class!! If you're thinking about launching your own app, this is the best first step you can take! It is a comprehensive lesson that takes you from the moment you get an idea all the way up to monetizing your app. Highly recommended!
Lots and lots of information, I can't wait to listen to it again, so it can really sink in. Wow what a great course.
Student Work