Picking Keywords & Titles
Carter Thomas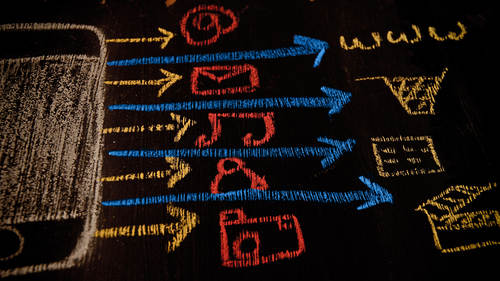 Picking Keywords & Titles
Carter Thomas
Lesson Info
17. Picking Keywords & Titles
Lesson Info
Picking Keywords & Titles
Now titles and key words. This is a big one, because it not only is what people see can make a big difference. It's the two biggest parts of the algorithm that go into the, you know, word related algorithm parts. So obviously, this is where the title is. And then the key words. Remember, when we scroll down it's, a field in apple and google play it's not, we'll talk about that. The title of your act okay brand and unique function which are you focusing on but I mean by this there is a couple laps and we're gonna go through a few examples imagine if pandora was just called pandora and you would never hurt a pandora before in your life how would you know that that was a music streaming service you would have no yeah or you could call the app music streaming and playlists daily you would know exactly what it was but it would have absolutely no brand value right? Those air too kind of extreme examples and size of the coin but when you're creating a title which one of you focusing on are yo...
u focusing on the brand or are you focusing on the function that you're offering and this is good though format trick which will get teo my rule of thumb is no more than seven words some people try to put in about eighty words which is a great way to get rejected from the app store on google play only get thirty characters but I think seven words after seven words in the title you're just it's just not really I don't know how you could really explain more in seven words that you need teo you can always change it later but you need to upload a new version but I mean by that is if I do one point version one point out when I call it pandora music streaming and I want to change it to pandora mp three music streaming I need to upload what version one point one and when I release that new binary it's got the title will be edited and I'll be available to do that the title has q or strength but more important to accurately reflect the app we're going to talk about this in the esso section and a little bit some people just focus on the key words they say oh man I really want to nail it on these uh specific keywords because of seal this volume and they totally forget to think about what what exactly is the app doing like what am I really offering here what's the marketing side of this so you want to have good keyword research and all strength behind it but you really want to make sure that it really reflects what your app is so a good form at tric is your fun name which could be a brand dash function this is like an easy way to get a really good title this these khun both include keywords if you if you want some examples of this pandora free music on radio way's gps maps and social traffic this is an example of pretty long title but it works right unlimited free vpn by better net so you could see that they did the brand for the short word a dash and you'll see this all the time if you go through the alps, or any time, you'll see this exact format. And it works. It works really well. For anyone in the title if you on apple the limit is I think two fifty five I don't think I've ever seen in apt title with two hundred fifty five characters feel free to email me if you actually get two hundred five characters I think that actually pretty amazing if I saw on google place twenty thirty so now the key words right so we saw this earlier in apple google play doesn't have keywords which we'll talk about but determine what your app shows up for when a user searches so earlier on like we talked about what happens when you search and search in the app store and ap comes up like what aps will show up for any particular keyword right? Those are the key words you're going to be thinking about now same thing is true on the web you you put in a few characters they say keyboard accessories and night mouse and computer screens when people type those in those air key words you're going to rank for same is true with the apse so if you're doing a meditation app these are the key words you'd want to put in mindfulness, meditation all that apple gives you one hundred characters not a hundred words a hundred characters so longer words and commas all that that all accounts google is in the app description they don't have a key word field what they have is you have to write a really good description that has keywords inside of it with what's called keyword density that means how often do you use it so you can't go and use the key word you wantto rank for fifty five different times and expect you will too reward you know they know good writing when they see it so you just have to write great copy with the keywords already built in so you you want to match the key word choices to the terms you want to rank for and that makes sense okay there's some tools that you can use and we'll talk about those in a minute but you want to find cures that makes sense for people they're searching for your app okay for using meditation we think yourself okay people apply searching for the terms best meditation app or daily meditation app maybe they're searching for daily mindfulness meditation or outdoor meditation and you could do research through some of these tools but that's what you want to be thinking about it's all about search algorithm it's all about getting more exposure and discovery and if you choose these key words correctly and they match your wrap and they match the the search algorithm it could be a terrific way to increase your talent so this could be a big part of your business and for a lot of people and a lot of blue cloud members out there this is this is their marketing strategy. They have just killer eso techniques and strategies and could make a huge difference. This is where the key words were, just in case. Anyone? No. Do you remember? This is where you'd put it. You know, you separated by comments, all that sort of thing, and it'll it'll tell you, when you, when you gotten past sixty nine, all that are sixty nine remaining, all that sort of stuff. Yeah, I'm keywords that also key phrases. For instance, would it be health and fitness is considered a phrase, and then health. Then you'd also board health and the word business. Yeah, eso and it's. Better just to do key words and phrases, so if he was health and fitness, just to health, comma, fitness and luck of intermediary terms will work themselves out in the algorithm. So it's better just focus on the key word itself. And then, you know, mash. The phrase is the best you can just kind of could be, you know, if it's a plural of it. If it's a certain, if it's in the past, from the future tense of the of the phrase that could make a difference. But the you know and or best or whatever it may be, won't matter as much. So similarly, in google play, this is the one you really want to focus on. Keywords would come up in this one, it's, only eighty characters. But this is not ranked in the algorithm nearly as much as this is. This is where google's going to determine what your key word volume and your algorithm ranking will be. There's. A lot more to this, but that's. Just where it is very light introduction to it.
Class Materials
75 App Ideas To Jumpstart Creativity
Turning Apps Into Winning Products Overview
Ratings and Reviews
This was a great class!! If you're thinking about launching your own app, this is the best first step you can take! It is a comprehensive lesson that takes you from the moment you get an idea all the way up to monetizing your app. Highly recommended!
Lots and lots of information, I can't wait to listen to it again, so it can really sink in. Wow what a great course.
Student Work