Make Your Own App: No Coding Required
iTunes Connect & Google Play Developer Console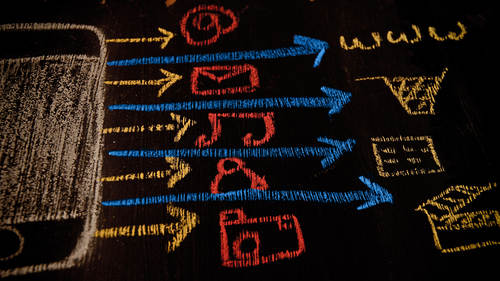 Make Your Own App: No Coding Required
iTunes Connect & Google Play Developer Console
Lesson Info
iTunes Connect & Google Play Developer Console
00:00:02.04 --> 00:00:04. More importantly once you get to set up you're ready 00:00:04.08 --> 00:00:07. to go it's really good to just walk through it because 00:00:07.181 --> 00:00:09. there's a few different pieces to go on both apple 00:00:09.24 --> 00:00:13. and google do a good job that helping users be pretty 00:00:13.151 --> 00:00:16. user friendly helping users with the user friendliness 00:00:16.521 --> 00:00:18. of the walk throughs but I thought it be great to 00:00:18.66 --> 00:00:20. just walk through really quickly so if we could pull 00:00:20.66 --> 00:00:25. up the browser real quick well dio quick walkthrough of both iowa's and google play just because we got him both here and it's probably me not too hard all right so you're going to get you're gonna get your log in information which is 00:00:38.05 --> 00:00:42. your apple id on apple and you log in itunes connect 00:00:42.941 --> 00:00:45. you've got everything paid you feel it all the contracts 00:00:45.361 --> 00:...
00:47. and everything else and this is what you're going 00:00:47.51 --> 00:00:50. to see every morning when you log in and try to count 00:00:50.01 --> 00:00:52. the zeros that air after the download you got last 00:00:52.34 --> 00:00:55. night which is pretty exciting to think about but 00:00:55.49 --> 00:00:57. you're going to see all these different pieces right 00:00:57.17 --> 00:01:02. and it's about half admin half marketing half are 00:01:02.03 --> 00:01:07. you third marketing a third no admin and third your 00:01:07.221 --> 00:01:09. actual aps we don't go through all the admin stuff 00:01:10.0 --> 00:01:12. but you can imagine this is a help section right here 00:01:12.98 --> 00:01:15. over here this is agreements tax and banking what 00:01:15.381 --> 00:01:17. you do is you put your banking information in there 00:01:17.36 --> 00:01:20. because every month apple or google is going to just 00:01:20.15 --> 00:01:22. wire the money directly your bank count that's where it all goes same with the tax I d and he's putting 00:01:25.62 --> 00:01:29. all your information right there user enrolls let's click on that so if I want to create some users click 00:01:33.081 --> 00:01:35. on that way I can really quick so if you want to do 00:01:36.32 --> 00:01:39. some users and rolls what she would do is let's say 00:01:39.631 --> 00:01:42. I want to be an admin right because I want my I want to be ableto modify tax information and modify banking information and whatever else but if my developers going into my itunes connect account I don't want them to be looking at my fax idea or my banking information right but I do want them to be able to upload buying 00:01:58.251 --> 00:02:01. areas and be ableto you know put the code into the 00:02:01.54 --> 00:02:06. actual store so what you can do is you can add them 00:02:06.4 --> 00:02:10. into your user enroll section and say I'm gonna add 00:02:10.46 --> 00:02:13. a user here or I'm gonna add a test flight user here 00:02:13.37 --> 00:02:16. our sandbox tester here and you can add your developer 00:02:16.48 --> 00:02:19. who he just hired on up work and you can add them 00:02:19.0 --> 00:02:21. in here and then you convinced you can edit the roles 00:02:21.89 --> 00:02:24. that they have say on there just a developer they 00:02:24.38 --> 00:02:26. can on ly see the code they can't see anything else 00:02:26.99 --> 00:02:29. or if you have a business partner and you say or a 00:02:29.23 --> 00:02:31. marketing partner and say I just want them to see 00:02:31.84 --> 00:02:35. my app information things like that you can have them 00:02:35.77 --> 00:02:38. this is where you would set all that up which is great 00:02:38.0 --> 00:02:40. because then it keeps a lot secure for you you have 00:02:40.69 --> 00:02:43. to worry about and this sort of information leaking 00:02:43.05 --> 00:02:44. out things like that 00:02:45.22 --> 00:02:48. I had this is if you want to do advertising banners 00:02:48.61 --> 00:02:52. using apple's advertising network you don't need to 00:02:52.07 --> 00:02:54. worry about this if you are not planning on doing 00:02:54.49 --> 00:02:56. any advertising which we'll talk about a little later 00:02:56.72 --> 00:03:00. eyes pretty pretty easy to set up once you d'oh payments 00:03:00.46 --> 00:03:03. and financial reports so once you start getting downloads 00:03:03.99 --> 00:03:06. once you start making money assuming you are doing 00:03:06.07 --> 00:03:09. paid after in app purchases or have I as going through 00:03:09.75 --> 00:03:13. this through your app and not just external advertisements 00:03:13.76 --> 00:03:16. this is where you would see it right? This is a sample 00:03:16.1 --> 00:03:17. account so we don't have any of that information in 00:03:17.84 --> 00:03:20. there but you click on this and it would say all right 00:03:20.87 --> 00:03:25. in january of two thousand twenty six you are you 00:03:25.62 --> 00:03:28. received one hundred ninety four dollars and nine 00:03:28.37 --> 00:03:30. cents and it would break it down by all the countries 00:03:30.59 --> 00:03:32. that you would get in so if you're ever wondering 00:03:32.28 --> 00:03:34. how much money you made this is where you go what 00:03:34.72 --> 00:03:37. currency's how it happened one thing to keep in mind 00:03:37.5 --> 00:03:40. if you do not know apple and google take thirty percent 00:03:40.92 --> 00:03:44. of everything you make that's their feet for using 00:03:44.09 --> 00:03:48. their platforms so you may make five thousand dollars 00:03:48.34 --> 00:03:51. but you're only gonna net seventy percent of that 00:03:51.18 --> 00:03:53. in your bank account just so that you know when you 00:03:53.8 --> 00:03:54. see those numbers 00:03:55.72 --> 00:03:57. sales and trends the same thing you click on this 00:03:57.92 --> 00:04:00. and because we don't have any this's just a demo no doubt that we set up here uh it will say how many app downloads you got in a particular day right and only goes back about fourteen to twenty one days give or take and it will tell you you got this money downloads there'll be a list of countries that show you exactly what countries it came from honestly this platform for sales and trends is pretty clunky and so a lot of it you want to sink over to a aggregated account ap and he's an awesome one which we'll talk about a little bit we'll do a walk through there but that's if you're ever wondering how many downloads how many sales today get this is where you can go ap analytics the same thing right you can go in here and you can say how many people downloaded map how did he uninstalled my at how many people are looking at my app store paige what's my retention look like we'll do some screen shots of all this about some tests I did using this app analects and then most importantly this is where we're gonna spend a lot of time. My half section right so if you had a portfolio of aps you would see one two, three four thought you'd see all your aps has lined up there and you would also see the name of the app and you would see what state they're in so this is version one poor one point I'll prepare for submission which means is the first app wherever uploading and we're getting it ready to be uploaded that could be version one point six waiting for you it could be one point seven rejected it could be a whole slew of different statuses but this is how you see what the version information of your app is now you click on your lap and a lot of this is how you categorize europe in the app store right? So some of the smart might start to look familiar now if you have a bundle idea now luckily they give you these little question marks which if you click on it shows you know much mass must match in the x code. Your developer is gonna handle a lot of this think of this as your website, 00:05:56.575 --> 00:06:01. earl. All right, this is www dot ab sample lct dot 00:06:01.28 --> 00:06:03. com or whatever, maybe that's the same thing. This 00:06:03.25 --> 00:06:06. is apples earl and saying with same with android, 00:06:06.29 --> 00:06:09. which we'll talk about it bundle idea all that you're 00:06:09.87 --> 00:06:12. skew, which is just a random set of numbers which 00:06:12.25 --> 00:06:14. gives you a unique identifier within your account 00:06:15.46 --> 00:06:20. the apple id over here you pick your categories right 00:06:20.17 --> 00:06:22. so you pick your primary category and then your secondary 00:06:22.34 --> 00:06:25. category that is going to go into you could just use 00:06:25.34 --> 00:06:27. the standard licensing agreement unless you have a 00:06:27.75 --> 00:06:30. very particular type of app that needs a license agreement 00:06:30.65 --> 00:06:33. don't worry about this and then you pick what your 00:06:33.4 --> 00:06:36. app is rated for so if you have a gambling app you 00:06:36.09 --> 00:06:39. need to have it eighteen or above you can't be less 00:06:39.25 --> 00:06:42. than that the rating or if it's available for everyone 00:06:42.89 --> 00:06:45. then you can do it just for plus which is essentially 00:06:45.49 --> 00:06:48. everyone in click view on the app store if you really 00:06:48.3 --> 00:06:52. want to but this is what this first page is all about 00:06:52.7 --> 00:06:56. second is pricing in availability right now you could 00:06:56.05 --> 00:06:58. say alright do I want I have to be free or do I want 00:06:58.85 --> 00:07:01. it to be one dollar two dollars three dollars and 00:07:01.96 --> 00:07:05. notice when says tear to your one two tier three tier 00:07:05.03 --> 00:07:08. four the reason being is because they call that tears 00:07:09.06 --> 00:07:11. because when you convert these different currencies 00:07:11.56 --> 00:07:15. one ninety nine cents u s dollars might be seventy 00:07:15.01 --> 00:07:18. eight cents mexican pesos or whatever chinese yuan 00:07:18.42 --> 00:07:21. or whatever it may be but the tears ally to say all 00:07:21.51 --> 00:07:23. right well that's the equivalent in my own currency 00:07:23.59 --> 00:07:26. so you don't get confused when you're changing pricing 00:07:26.87 --> 00:07:29. and different in different currencies and you can 00:07:29.55 --> 00:07:32. change the currencies based on the store if you want 00:07:32.7 --> 00:07:37. to but apples automatically you can also do the availability 00:07:37.67 --> 00:07:40. in all countries right so you click here and say I 00:07:40.27 --> 00:07:42. do I want this to be in every single app store or 00:07:42.34 --> 00:07:46. do I just just want this to be in the ecuadorian app 00:07:46.0 --> 00:07:48. store because like we're just gonna totally kill it 00:07:48.23 --> 00:07:50. in ecuador's me awesome you know you could pick whatever 00:07:50.66 --> 00:07:53. you want typically you just pick all of them that's 00:07:53.75 --> 00:07:55. what most people do but that's where it's located 00:07:56.43 --> 00:07:57. if you want to 00:07:59.11 --> 00:08:01. change it one reason for that we'll talk about the launch is you if you everyone to a soft launch you say look we've got this app we want see what happens when people come in it could be a really good strategist say hey we're gonna launch in new zealand we're not going to launch anywhere else but we're going to go in new zealand and we're going to see what happens when we get a small country with english speaking population when with some disposable income comes into our app we can get some data coming in we could make some updates and then for version one point one when we have fixed all these bugs that's when we go to canada and us in the united kingdom in australia and you go for your big launch after you've done that soft launch that's where you do it volume purchase program this isn't it you don't need to worry about this this is more about like if you're selling to a big institution or a school or something like that no need to worry about that stuff the big ones being the price on the availability of the countries finally the actual metadata right? So you're walking through this and you can see that we have screen shots and it shows you all the different sides screen shots you can you could put up there you've got the description right here you've got your key words field then we're going to talk about each part of this and how to write it all and what to dio you've got your support you are l and you've got your marketing you are all typically er or the support you all a girl is mandatory marketing girl is not a great trick for anyone out there who needs a support your l is go and just build a facebook page like go get a business page or facebook page or whatever it may be don't worry about going to get www dot your company and doing all that just put a facebook you are ellen there I do that all the time and it works really, really well marketing or l you can put the same thing in there it's great. If you have the apple watch you can put in the necessary stuff there and then this is where your developer is going to upload your x code package or whatever you want to call it the bundle I d the application loader and that is really everything that goes on in itunes connect after that you're getting into with the developer technical stuff we're just not going to get into that today so by going through this becomes start to become clear okay I remember seeing that meditation app I remember seeing that screen shots and then icon and the title and key words and all that sort of stuff this is where it all gets uploaded obviously it's you know this is where I could do it all so up here you can do it features so if you want to add in that purchases often your developer will do it here you could say all right we're going to put the three hundred coin peace here six hundred coin option here whenever also may be a game center is just a way to play against people you do multi player is going to score board leaderboard whatever else you want test flight this is a way to test builds so when your developers uploading this is one of the reasons why you want to have this set of before you hire developer so they can upload the test build here and you get a straight to your phone and then activity it just shows all the previous bills that you've had here and all that good stuff so that is the ap star patient we're gonna talk about each part of this separately so as we go through because it's a lot of information and that his itunes connect you get used to it there's a lot of videos and tutorials on that but yeah for a subscription app can you also have like khun somebody pay the fee on your own website and then I have like a code that they couldn't use to download it I've seen that in the past yeah so the reason pausing is the answer is yes it's actually a really good strategy spotify does that right where you khun even create spotify account and then you log in to spotify and your facebook account works is your thing and it's actually a terrific way to save thirty percent of your money if you're especially good web marketer apple will potentially give you a little pushback on that and it also requires having a database kind of intermediary set up so he said if your subscription on your website your log in information goes in database and then you log into the database from your app when you have that sort of relationship apple sometimes google can say hey you know you're bypassing our system you're not using it not always but as long as you have a good reason to do it like you've already have traffic coming in and people are buying it in your app is totally possible so the short answer is yes it's absolutely possible it just requires a little bit of technical know how and things like that questions that men just kind of like general itunes connect questions first off is this all of this information it would this be the same process if you are developing for os ten like if you're trying to get something on a desk top on the mac is this all designed the same way and itunes here or is that a separate module yeah so what will happen is uh when you saw our log in screen well you know put in your username and your password and then it went straight to this when you have iowa's and a mac account you get two options that says do you want to go into your iowa's store or your mac store when you click on that and then it goes in the same in her face and you just kind of choose which one you want to go into great another question here from mountain stream posted this says can I change the availability after launching the app or do I have to decide where it's going to be available beforehand can you go in and kind of change where people can get the app afterwards absolutely yeah you can change it anytime you want the the launch moment gives you a huge boost with so the first time you enter an app store the algorithm rewards you feel for a few days so it's typically better too start off with less and then go big when you know what you want as opposed to going big and then tryingto recalibrate later on just based on the algorithm so I don't want to do real quick just for anyone out there who's interested in android which I'm sure many people are they show you what this is over on the google play side I'm not going to go through the all the same walkthrough but essentially you're gonna log in and you're gonna get your applications here and over here you can see this is the game center this is the reporting and this is the admin settings all the all of banking and tax information you need if you click on the app pretty similar right I mean you got your title difference being you can only have thirty characters here a short description which is what shows up in certain featured sections or on certain devices a full description all right there many very graphic assets where your screen shots you're high rise icon feature graphics promo graphics just in case you get pulled into their top spots tv banner if you're developing for android tv promo video if you have a video for youtube you can put that in there and the same with the categorization and content privacy policy all the same stuff it's really easy so if you do it for one it's really easy to see it over in the other, and then you can add different translations and different countries and things like that. We'll talk about that in a little bit. But this is this is essentially the same place to be uploading your halfs and marketing, marking on like crazy, cool. So just so that everyone remembers the process. Dr developer, developer, build your app. You set up your developer account. Your developer is goingto upload that code into the account, and in the account you are going to go through and fill in. All the information is going to make it look great for the app store itself.
Class Description
You don't need technical experience to start making apps! Learn about app making, app marketing, the app business, and everything in between in Make Your Own App: No Coding Required with Carter Thomas. 
Carter Thomas has helped thousands get their start in app development and in this beginner-friendly class he'll demystify the entire process and show you the ropes for starting an app business – no coding experience required! 
Getting started in the app biz 

Hiring a developer 

Getting an app into the app store (iOS and Android) 

Internal and external marketing 

Monetizing your apps 
Carter will explain every step in the app-making process and detail an achievable path to app success.You'll learn about the complete range of options for getting app ideas off the ground and what to do once your app is ready. Carter will also offer tips for getting downloads, making money, and growing an app business. 
Apps are a great way to generate passive income, replace a full-time salary, or indulge a hobbyist-level interest. Get your start in Make Your Own App: No Coding Required with Carter Thomas.
Reviews
This was a great class!! If you're thinking about launching your own app, this is the best first step you can take! It is a comprehensive lesson that takes you from the moment you get an idea all the way up to monetizing your app. Highly recommended!
Lots and lots of information, I can't wait to listen to it again, so it can really sink in. Wow what a great course.