App Publishing Overview
Carter Thomas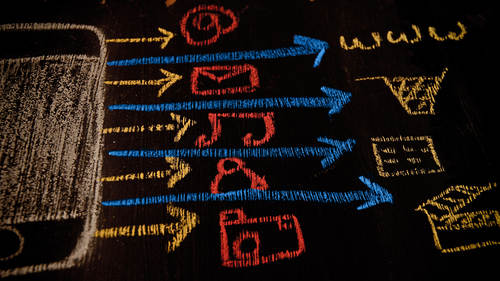 App Publishing Overview
Carter Thomas
Lesson Info
13. App Publishing Overview
Lesson Info
App Publishing Overview
Publishing essentially means you go from having a piece of code on your computer and then you have in the app store you know the process of going from there up to the app store so we're going to talk about every single part of that a lot of different moving parts moving pieces and we're just going to walk through it step by step with some walk throughs everything like that now the three parts that were going to uses the overview for this section are the developer consuls which is where you're gonna spend a lot of time which is very exciting for anyone in the business you'll become very good friends with itunes connect and go play the second is metadata now this is all the things that go into both the algorithm but also into your marketing message to title it's your description two key words or screenshots your icon everything else so we'll talk through everything we talked about how to make it happen good strategies in the how to and finally we're going to talk about launch so you get ...
everything ready your at the goal line band you're in the app start what do you do how do you make a big splash in a big impact we're going to talk through all of those parts so we're gonna learn today well one you're going to have to get started with developer accounts had a few questions about what do I do as an individual or as a company or what platform should I start with her how do I get going? It was it cost going to get everything out of the way so you know exactly to do how to write awesome app descriptions have descriptions in my opinion one of the most underutilized assets you could have in the app store and if you've ever seen how's the cards season three when he does monument valley he actually points this out as being the reason he should write a book just be a tribute for you third how to select keywords and titles that get downloads these air massively important you know, anyone in copyrighting is going to tell you that a title in the headline of your product is the most important thing you've got and that's what we've got here, it also bakes into the algorithm of all the obstacles we have which could make a big difference and how will you get downloads? The power of ap screenshot screenshots air very visual, obviously and they're also they also have a lot of potential power in terms of influencing someone to download your app and finally a proven launch strategy for your app going to go through everything that we do at blue cloud and everything that we've done with their partners and people in blue cloud select, which is our group at blue cloud, our private group that we have, we're going to go through every piece of that. So you have a very step by step launch strategy to get, you know, huge, massive downloads and get feature on apple and do all that great stuff.
Class Materials
75 App Ideas To Jumpstart Creativity
Turning Apps Into Winning Products Overview
Ratings and Reviews
This was a great class!! If you're thinking about launching your own app, this is the best first step you can take! It is a comprehensive lesson that takes you from the moment you get an idea all the way up to monetizing your app. Highly recommended!
Lots and lots of information, I can't wait to listen to it again, so it can really sink in. Wow what a great course.
Student Work