Adobe® Photoshop® for Outdoor Photographers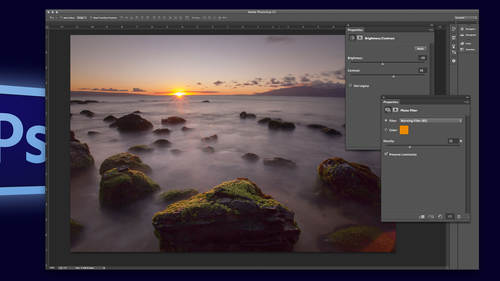 Adobe® Photoshop® for Outdoor Photographers
Class Description
Have you ever been annoyed when your photograph looks nothing like the amazing scene you just saw? In this class you will learn how to bring the very best out of your outdoor photographs. We will even touch on techniques that will give your images some extra dazzle such as HDR, Panoramas and using 
Adobe® Camera Raw
. You will also learn how to work non-destructively with adjustment layers and masks. Colin will also help you with your decision making process, this is very subjective and can be very daunting for the beginning outdoor photographer.
Software Used: Adobe Photoshop CC 14.2

Reviews
I thought this class was well done!! I have been doing photography for a long time but never really was one to work with raw, defintely will now though as Collin explained well how to make adjustments in raw and was quite easy to follow. I'd recommend this course for anyone. While he did spend time talking about his flying camera, all it did is enlighten me to another avenue of photography if interested. The class had just enough information that would allow you not to get lost yet try new techiniques, well work the money.
It cool got to know more my first time looking