Saving a Session Template
David Grover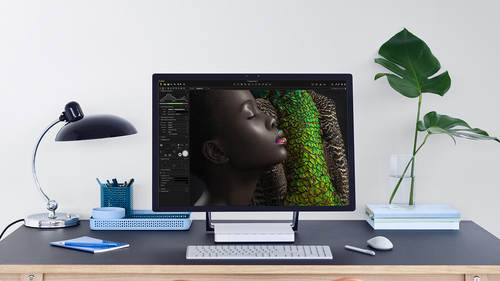 Saving a Session Template
David Grover
Lesson Info
33. Saving a Session Template
Starting a new tethered shoot doesn't necessarily mean starting everything over from scratch. Learn how to save a session template so you can easily re-use that organization scheme.
Lesson Info
Saving a Session Template
if you remember earlier on when we shot Tethered, we set up our session with these different folders. So let's bring up all session, go into pictures. We go. So we set up our session with these different folders. So we had lighting test shot, one shot, two shot, three. We also changed our naming convention. So if we go back to our capture tool tab, we also changed our next capture naming convention to be automatic as well. And the third thing we did was that we added these various different session albums and we added these two favorites. So that was quite a lot of steps we've done to set up a session on the way that we like to work now to prevent having to do that each time. All of that we can save as a template. So that will include these additional folders that I made the naming convention that we set up on also those session albums that we've just created a swell. So if I go to file, save his template and for some reason, Catch One wants my calendar. So let's let it do that and my ...
contacts. So let's call this a three short session like so and say safe don't need to change anything else. It's going to save into the templates folder where capture one knows how to access it and we say safe. So now I have a template set up just for this kind of shop. So next time when we make a session, let's say file new session. Let's say we're going to go and do some headshots for creative life, for new employees and under here where it says template. Currently it's blank. So all it will do is create those four basic folders. So if I click on the Ted the template drop down window window, I can see right here we've got three sort three shot session, which is the one that I just made. So if we click on that and say Okay, I'll open it in a new window means it won't close the other session. We say, OK, straight away, that session is made so you can see we've got my smart albums already created. So my first select semi finals we've got the lighting test folder and shot 12 and three. They've already Bean added a session Favorites if we look in the finder and find that session, here it is. If we look in the capture folder, it's made all those folders for us, too. And lighting test is already designated as the first Capture folder on. Finally, if we look in the capture tool tub, we see that next capture. Naming, if I bring this out is already set up. How we wanted to go is well, so it means when you're going to start a new Ted the tutte set up, you can load up your template and then you're ready to go. We need to do is plug in the camera. Start shooting job done. Now there's nothing to stop you having a whole bunch of different templates. So if you know that regularly, you're going to shoot perhaps 10 15 20 different shots made different templates for different numbers of shots of a five shot template. 10 shots, 15 shots and someone just means your time to set up is significantly reduced. And then when you go through and start doing your selection process, however, that may be whether that's using color tags or star ratings. The session albums are ready and straight to Goa swell, so I can just do my selecting and instantly be able to see the select that I've made.
Class Materials
Windows Keyboard Shortcuts
Ratings and Reviews
This is a superb course. David is an excellent teacher. I'm coming to the end of it and have learnt so much. I've been using the software for a year, self-learning as I went along. I had watched the odd David Grover video on YouTube, but never got much further in my understanding of the software. Capture One is brilliant software and to do it justice you need to learn it properly from an expert. Highly recommend this course if you want to produce professional results.
Excellent course and a very engaging speaker. If you are starting with Capture One 12, this is the best class to take. The lessons are presented and explained in an organized way that it shortens the learning curve. Thank you, David. Cheers!
One of the best course I've purchased. Very helpful and I learned so much more with this course and in a short period of time, than all the official Capture One You Tube videos put together! Anyways David Grover is the same guy who does the Phase One C1 official YouTube videos, so there's no better person to conduct this course than him! Truly excellent and if you think you know all about C1 Pro 12 interface, wait till you watch this course.
Student Work