Optimizing Your Website Content
Alastair Dunstan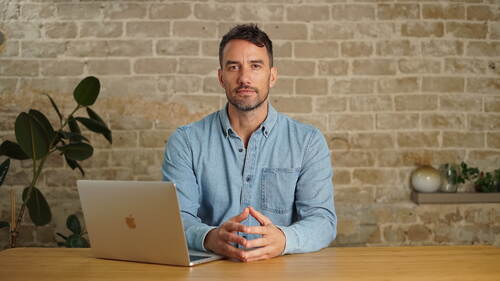 Optimizing Your Website Content
Alastair Dunstan
Lesson Info
15. Optimizing Your Website Content
Lesson Info
Optimizing Your Website Content
how much content do you need on a page to rank it in the Serbs well, it depends how competitive your niche is and the age of your website. If your niche is competitive and the competition has aged established websites, you'll require more content to compete. Older established websites with more trust can rank with shorter articles, Newer websites who have yet to establish themselves in google's eyes need to try harder. Generally speaking, more content is better, but you need to balance this with user experience considerations and not write filler content. words is a good number to target and 2000 words works better. Long articles can work well for blog posts, but it's not so easy to write 1500 words for the service pages on your website. So try to find the right balance for you. Include your target keywords throughout the content sparingly along with other keyword variations throughout the text and in your H two and H three headings, try to weave your target keywords and target locati...
on into the copy of the text naturally. So a good example would be John Smith and Sons are proud house painters in Orange County, we have serviced the region for over 14 years. This is a naturally natural way to include the keywords house painters in Orange County into the text, but without over doing it in a spammy way on the flip side. A bad example would be something along these lines where the best house painters in Orange County, our oc house painters have years of experience painting houses in Orange County. Speak to john smith and sons today for a free Orange County da da da da da da. As a general rule, you need to include your keyword one or two times maximum per 100 words, do not exceed 3% keyword density. This means using your target keyword in less than 3% of the total text. This was a very common example of how companies would write web content in the two thousands when S. C. O. Was different. This example overuses the target keyword in the text. It's spammy, it's not natural nor is it providing value to users. Google can understand what a page is about. Now. You don't need to cram keywords into your text to achieve this. If you overdo it by stuffing keywords into your content excessively, google can hit your web page with an over optimization penalty. Clearly you don't want this.
Class Materials
The On-Site SEO Essentials
Completely Optimizing Your GMB Profile
Top Citation Sites for Local Businesses (4 Countries Included)
Top Citation Sites for Service Area Businesses (4 Countries Included)
Checklist- Backlink Building
Free Blogging Websites for Backlink Building
Ratings and Reviews
Plenty of practical information in here to get you started in crafting a website for good SEO. Recommend.
Alastair is a professional. I enjoyed every section of the course. Even if I am a SEO Professional myself, I learned new tricks and perks to use to my arsenal. Thank you!
Student Work