Why is local SEO important
Alastair Dunstan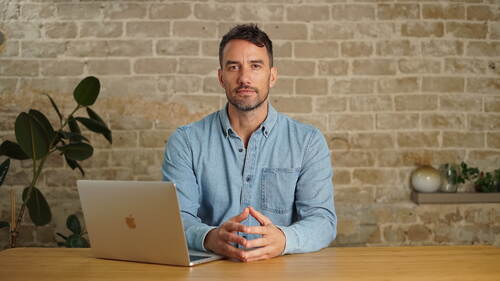 Why is local SEO important
Alastair Dunstan
Lesson Info
3. Why is local SEO important
Lesson Info
Why is local SEO important
people that are searching for local terms already know what they're looking for. They have buyer intent which means they're ready to buy now and they're an amazing potential source of high converting customers. 46% of all searches are people looking for a local business When people do local searches on their mobile device, 88% of these searches will result in a call or visit within 24 hours. Local searches result in purchases 28% of the time Now near me and close by, searchers have increased by 900% over two years. So what's an example of a local search? Pizza restaurant London, personal trainer near me cafe? Nearby people searching these terms already know what they're looking for. So the stats are clear almost half of the searches online are people looking for a service or business near them. Google is constantly trying to improve how they display local businesses and the search results because the local space is booming right now so now that we understand what we're trying to achiev...
e, let's look at how much weight google attributes to the various ranking factors, this will give us direct insight into what's important and where we need to focus our energy Now obviously google doesn't publish the algorithm for us to study, but Moss, a highly respected S. C. O. Software company, did some amazing research that breaks everything down for us. This information is valuable for S. C. O. Professionals and complete beginners alike. It gives us an idea of where we need to focus our sc oh efforts and how much impact each of the ranking factors has on S. C. O. Performance for local and organic results. The top three factors for local pack success are google my business link signals and review signals. The top three factors for local organic success. Our link signals on page signals and behavioral signals. The ranking factors in both categories are actually the same. They're just ranked or ordered differently for local versus organic results, what this means is that our Local SEO efforts are tied closely with our Organic SEO efforts. Let's take a look at what each of these terms mean, google my business signals google my business signals are the key bits of information that google finds throughout your google, my business listing later in the google. My business section of the course will look at this more closely. Link signals. Link signals are a large part of the equation. You need back links to rank a website and the quality the quantity along with the anchor text that you use will impact your performance. We'll look at this more in the offsite S. C. O. Section of the course. Review signals. These are simple to understand your business needs a steady flow of reviews and reviews from diverse sources such as google, my business and facebook on page signals relates to all the on site SEO work that we need to do to succeed. We're going to spend a lot of time discussing this and the on site SEO section of the course, citation signals are the signals that google picks up from the various online directory listings that will be creating later in the offsite S. C. O. Section of the course. The quantity and quality of all the citations your business creates matters here, behavioral signals and how people interact with your business listing in the search results. If people click on your listing more than other listings meaning you have a higher click through rate, that's a signal to google that you're relevant. We won't be spending a lot of time on this topic but you can see here that encouraging people to do something like checking in when they visit your business can actually have a tangible impact on your SEO personalization and social, we won't spend much time on either. However personalization relates to how search results are personalized for individual users today. So results differ depending on things like your location and past search history. Social signals is all about letting google know that your business has a pulse. So having active business social media accounts and adding them to your website is a logical thing to do in this lesson we have learned about what google considers important and how much it will affect your chances in local S. C. O. In the next lesson we'll outline the four key areas of S. C. O. Work that we will focus on in this course to boost our website to the top of the local and organic search results.
Class Materials
The On-Site SEO Essentials
Completely Optimizing Your GMB Profile
Top Citation Sites for Local Businesses (4 Countries Included)
Top Citation Sites for Service Area Businesses (4 Countries Included)
Checklist- Backlink Building
Free Blogging Websites for Backlink Building
Ratings and Reviews
Plenty of practical information in here to get you started in crafting a website for good SEO. Recommend.
Alastair is a professional. I enjoyed every section of the course. Even if I am a SEO Professional myself, I learned new tricks and perks to use to my arsenal. Thank you!
Student Work