How to Get Google My Business Reviews
Alastair Dunstan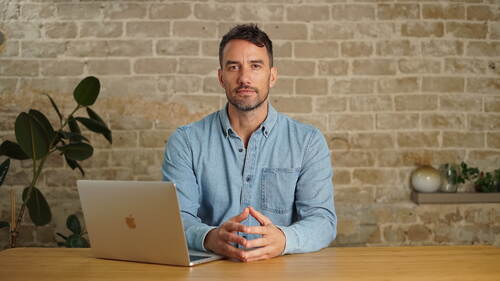 How to Get Google My Business Reviews
Alastair Dunstan
Lesson Info
23. How to Get Google My Business Reviews
Lesson Info
How to Get Google My Business Reviews
reviews are an important ranking factor for local pack results according to the mods ranking signal study that we looked at earlier in the course. It's the third most important factor for local pack results. As SEO professionals. We know we need reviews but it's often out of our control as the client is the one who's dealing with customers on a day to day basis. So what can we do? We need to educate clients about the importance of reviews and how they can directly impact leads and sales. Secondly we need to help our clients by educating them on how to ask for reviews. If your client knows how to ask for reviews, it's going to make your job as an S. E. O. Professional a whole lot easier When dealing with clients. Make sure to explain the impact of reviews to their bottom line. Around 90% of buyers consider online reviews important it's the last step people take before making a purchase. And online reviews such as google reviews directly help your business to rank in the local pack resul...
ts. Most of the time businesses aren't even asking for reviews, they're hoping customers will just do it and it doesn't happen. I recently began working with a physiotherapy practice that had three google reviews after eight years online. It was an area they never paid any attention to. I simply asked the client to say to patients if you're happy with our service it would be great if you could leave us a google review. Very simple. No pressure. It takes five seconds to ask and after 3 to 4 months they had over 60 google my business reviews from happy customers that make their business look amazing online. In this lesson we have covered a lot. You have learned how to optimize your google my business listing correctly, avoiding common mistakes. To give you an edge over your competitors. A well optimized google. My business profile is the most important step for repairing and local pack results. In the next chapter, we're going to learn how to actually rank our website and google my business listing through offsite S. C. O. This is the part of the local S. C. O. Process that's going to boost our website and google my business listing in the search results.
Class Materials
The On-Site SEO Essentials
Completely Optimizing Your GMB Profile
Top Citation Sites for Local Businesses (4 Countries Included)
Top Citation Sites for Service Area Businesses (4 Countries Included)
Checklist- Backlink Building
Free Blogging Websites for Backlink Building
Ratings and Reviews
Plenty of practical information in here to get you started in crafting a website for good SEO. Recommend.
Alastair is a professional. I enjoyed every section of the course. Even if I am a SEO Professional myself, I learned new tricks and perks to use to my arsenal. Thank you!
Student Work