Avoiding Anchor Text Over Optimization
Alastair Dunstan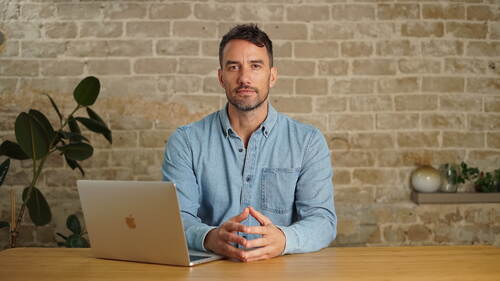 Avoiding Anchor Text Over Optimization
Alastair Dunstan
Lesson Info
35. Avoiding Anchor Text Over Optimization
Lesson Info
Avoiding Anchor Text Over Optimization
when you first get started with link building, you're probably trying to include your keywords and the links as much as possible but you don't want to overdo this, it's not normal for all of your links to include your keywords. This is called over optimization and it can result in a google penalty when you use your target keyword excessively in your link building, you're going to end up with what we call an over optimist and cortex profile as an ex ceo professional or business owner, you should be aware of how your ankle tex profile looks and you should be careful not to over optimize it and I'll talk more about that in a moment. You can view your sights anchor text profile using a h refs where you head over to the site explorer section into your website and then find the anchor text section in the left hand menu. I'm going to use ECM rushes as an example here because SEO companies are good at managing these things now. They're anchor text profile contains brand name anchors, you RL an...
chors, generic anchors along with various keywords. This is an example of a healthy clean looking anchor text profile. As a new website. You need to tread carefully if your target keyword is being used as anchor text more than 3% of the time, you should make some immediate changes to your link building strategy. As a rule you want to use your target keywords sparingly in the anchor text for a new website, less than 1% of the time is a safe rule If you have 100 back links pointing to your website, try to follow the following formula, 70% of your links can be branded anchors, 20% can be naked link anchors which is you are else basically 5% could be generic anchors. This is terms like you'll visit the website, read more, learn more, click here, partial match anchors, partial match anchors are things like your brand name plus the keyword or very close variations of the keyword. Then the very last we've got the exact keyword that we're trying to rank the page for. We want to use this less than 1% of the time for new sites. A business like SCM rush. They could get away with a lot higher use of exact match anchors. They could do this 34567% of the time if they wanted because they're super trusted in the eyes of google. But for a new website need to treat carefully keep that at a safe level and your business. You can still rank your page with that kind of anchor text profile back link building is a major part of any business is S. C. O. Strategy for local businesses. The key is combining good back link building steadily over time along with citation building. If you can do this you're giving your business every chance of long term success and organic and local pack search results
Class Materials
The On-Site SEO Essentials
Completely Optimizing Your GMB Profile
Top Citation Sites for Local Businesses (4 Countries Included)
Top Citation Sites for Service Area Businesses (4 Countries Included)
Checklist- Backlink Building
Free Blogging Websites for Backlink Building
Ratings and Reviews
Plenty of practical information in here to get you started in crafting a website for good SEO. Recommend.
Alastair is a professional. I enjoyed every section of the course. Even if I am a SEO Professional myself, I learned new tricks and perks to use to my arsenal. Thank you!
Student Work