Multi-Location Businesses - How to Manage Location Pages
Alastair Dunstan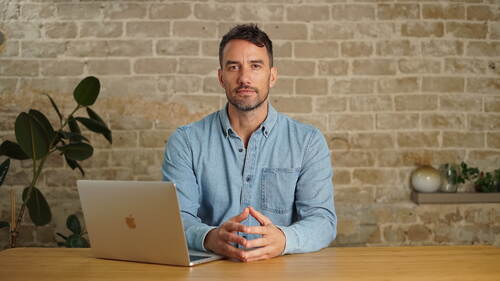 Multi-Location Businesses - How to Manage Location Pages
Alastair Dunstan
Lesson Info
18. Multi-Location Businesses - How to Manage Location Pages
Lesson Info
Multi-Location Businesses - How to Manage Location Pages
if you have a business with more than one location, you need to create a separate page on your website for each location. The aim is that each of the location pages will rank organically in the different cities or neighborhoods that your business operates, Each of your business locations needs to act as its own entity online. And having a unique location page on your website for each branch ensures this. If you have multiple business locations, each location will have unique features and information that you can promote here. So make the location page unique, too lazy. Duplicate content is not okay here. That's not going to get this page ranked organically. So what information can you include on a location page firstly. All the important stuff like your business name, your address and your phone number promote the branch, the services that it offers, why it's unique how long it's been in operation. The business hours in this case carry out hours. Basically, basically it's your job to g...
ive this page a pulse. Many things you can include like reviews. That's great to include location relevant reviews. Embedding a google map on each location page is an essential way to differentiate your locations. It's also very helpful for users to social media pages here. In this case we have a facebook twitter and Youtube account. You should have unique social media accounts for each location. You can see here that this branch of Pizza hut has their own facebook page. When I opened that we're going to see that this is their own unique facebook page. They're not linking to the general pizza hut facebook page adding a video would be a great idea if you had one, um anything that's basically going to differentiate your location page from the others and the rest of the site. It's great to add some good content here and in this particular case this, this branch of Pizza hut has given us a one paragraph summary about their location and there's also a career section beneath that. So that is some local relevant content that they've added to the page. What could pizza hut do better? Well if you're a small pizza chain in Redwood city, you're competing against pizza hut. So let's see if there's anything missing that you could do better, they don't have a video on this page, that's one thing you could add, secondly, they don't have customer reviews on this page, that's another thing you could add to your page. They also have a limited amount of content about this specific branch and that's a big thing that you can add, especially if you're a small pizza chain trying to compete because you have a more unique story to tell and more relatable information to share with your customers, especially in the case of a small pizza chain compared with a big corporate organizations such as pizza hut, so don't hold back here, that's what I'm trying to say, you can add a lot of valuable text along with images that convey the story of this branch. To help convey the message to your customers and to google that you're a relevant local business. In this section, you have learned a lot about how to correctly optimize your local business website and how to embed important local signals. To help your site rank locally. In the next chapter, we will look at how to optimize the other side of your local sc. Oh equation, you'll google my business listing next to your website. Your google my business listing is your most important local S. C. O. Asset. Optimizing your google, my business listing will directly increase your chances of appearing in google maps and the local pack results.
Class Materials
The On-Site SEO Essentials
Completely Optimizing Your GMB Profile
Top Citation Sites for Local Businesses (4 Countries Included)
Top Citation Sites for Service Area Businesses (4 Countries Included)
Checklist- Backlink Building
Free Blogging Websites for Backlink Building
Ratings and Reviews
Plenty of practical information in here to get you started in crafting a website for good SEO. Recommend.
Alastair is a professional. I enjoyed every section of the course. Even if I am a SEO Professional myself, I learned new tricks and perks to use to my arsenal. Thank you!
Student Work