Targeting the Right Keywords
Alastair Dunstan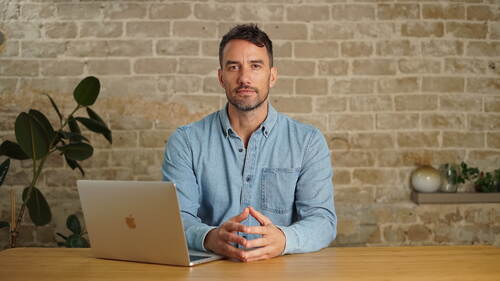 Targeting the Right Keywords
Alastair Dunstan
Lesson Info
6. Targeting the Right Keywords
Lesson Info
Targeting the Right Keywords
in the previous lesson we learned about the important ranking factors in local sc. Oh now we're going to turn our attention towards our first actionable step. The most important step in any S. E. O. Process before we work on optimizing our website is keyword research. This is the first and most important thing that most businesses get wrong. Businesses often target unrealistic keywords that are too competitive or they target keywords with no search traffic. Then they set up their website targeting keywords that are ultimately going to deliver no results as a business owner or ceo professional. It's your job to understand the keywords that are relevant to your business. This is at the heart of everything we do in sc. Oh now we're focusing on local key words in this lesson and specifically we'll learn how to go about finding them. We will be undertaking keyword research using a manual technique here and the reason for that is to see exactly how you can source a wide variety of keyword id...
eas without simply relying on S. C. O. Tools. However, I will also discuss some of the leading keyword research tools available to you on the market at the end of the lesson two. Now let's take the example of a physiotherapist that's located in Melbourne Australia. This business offers a range of services. So using this example let's see how we conduct keyword research for this client. The aim is to create a large list of potential keywords, then refine it down from there. Let's take the services they offer copy, paste those into a spreadsheet and then we'll later on, we'll give them a local twist. We also need to go and find some variations of these service names. And let's head over to google and see what other businesses are using to describe these physiotherapy services so we can jump over and type physiotherapist Melbourne into google and see what other results come up. That might help generate some keyword ideas. When we scroll through the list, we can see that some businesses are using the word physio in place of the word physiotherapy. So we should add that to our list too. Also google will offer us some suggested keywords in the google, suggest part of the search on the search page. We can take any ideas that we find here and add those variations to our keyword list. So what we're building is a list of seed keywords that we're going to find the keyword volume for and find local keyword volume for. So this is the start of our list Now we have a list of services that the business provides and that's a good starting point for our keyword research. But remember we're interested in local keywords for this business because they offer local services, they don't offer physiotherapy services in Sydney or new york, they only offer them locally in Melbourne, we need to find the local keywords that people are using when they search for a physiotherapist in Melbourne for example, physiotherapist Melbourne physio Melbourne CBD or even more local at the suburb level. Fitzroy or physiotherapist. Fitzroy. So what are the terms people use when they're searching for local services? They use terms like the city name, neighborhood names near me or nearby. And when they use these terms google automatically serves up the local search results page and this is where we need to be focused. Let's expand our physiotherapy business example using these terms a little further, I'm going to use google sheets to show you how we can create a huge list of potential local keywords manually. What I want you to learn here is the process of extracting all the possible keyword variations at the beginning. So now we want to combine these two lists to source all the possible keyword combinations. To do this. I'm going to copy and paste the service keywords multiple times down the spreadsheet like so then I'm going to take the first local modifier and add it to the list. So let's take Melbourne, I need to add a space so that when the two terms are combined, it's legible and makes sense. Now I can drag this cell down the page and it will populate the rest of the cells. Now let's combine the two cells to get our final keyword output. We can combine the two words using a simple formula equal sign here, the cell ampersand that cell And then we had enter dragged the results down and we have a list of local keywords. When we're done here, we're going to copy, paste all of these keywords into a tool to get the search volume and competition score for each. So let's continue with a couple more examples here. I'll add a space to the beginning equals sorry, I'll drag down. Then in the next cell click equals first cell ampersand. Second cell equals dragged the results down. And we're starting to build our local keywords list here. If we skip ahead slightly to where I have finished the sheet, you can see that from an original list of physiotherapist services that we can generate over 100 potential local keyword variations. This was a very manual keyword process here. But the advantage is that it's very thorough and at this point we have a very large list of keywords but we don't exactly know which one's irrelevant. What we've covered here in this lesson is a manual way to conduct and think about keyword research. But this is good is it helps us visualize all of the possible local keyword combinations without just relying on results. That keyword tools might suggest for us. Next we need to find the search volume for all of these keywords and we're going to do that in the next lesson using a very easy to use keyword till that anyone can access
Class Materials
The On-Site SEO Essentials
Completely Optimizing Your GMB Profile
Top Citation Sites for Local Businesses (4 Countries Included)
Top Citation Sites for Service Area Businesses (4 Countries Included)
Checklist- Backlink Building
Free Blogging Websites for Backlink Building
Ratings and Reviews
Plenty of practical information in here to get you started in crafting a website for good SEO. Recommend.
Alastair is a professional. I enjoyed every section of the course. Even if I am a SEO Professional myself, I learned new tricks and perks to use to my arsenal. Thank you!
Student Work