Make Your Website Work For You
Devin Duncan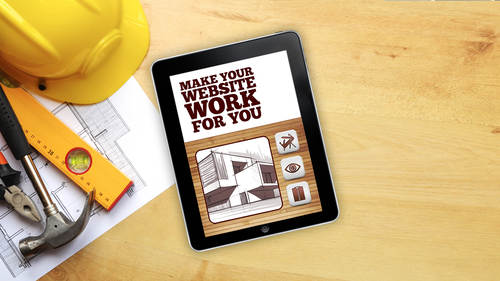 Make Your Website Work For You
Devin Duncan
Class Description
What makes a business's website compelling to potential customers? How can you use your website to increase sales and engage new clients? Join web marketing expert Devin Duncan for a workshop that will teach you everything you need to know about turning your brand's website into a powerful component of your marketing strategy.
Drawing on years of experience as an entrepreneur, Devin will teach you how to design your website for optimal sales and customer interaction. You'll learn the psychology behind online sales, how to monetize your products, and the many types of content that make a website clickable and dynamic. Devin will also cover easy-to-implement techniques for building customer relationships online.
By the end of this course, you'll have the tools to build a website that engages your ideal customers and becomes a major source of revenue and sales.
Class Materials
Facebook Newsfeed Training Course with Devin Duncan.pdf
Make Your Website Work For You Day 1 Presentation.pdf
Make Your Website Work For You Day 2 Presentation.pdf
How To Sell With Confidence with Melanie Duncan.pdf
Make Your Website Work For You Day 3 Presentation.pdf
Psychological Tactics For Selling with Melanie Duncan.pdf
Website Assessment Worksheet.pdf
Ratings and Reviews
Interesting speaker, even when I have a marketingdegree its still full packed with small tips how to improve your site for your business. His advice is both for webshop companies aswell for small entrepreneurs. I like the are so many examples (site makeovers). There are even tips for copywriting, and sales in general which is very usefull. A complete course about about sales/how to use content/build sociaal proof. How to build a sales/lead generation system. Great teacher! For both new people, and people who want to to learn/get advanced.
Some pretty great tips sprinkled throughout this course, the mix of presenters is great too.
This workshop is Incredible! If you want to be successful in Online Business, investment of $99 for this workshop is nothing compare to value that Devin and his expert friends deliver.
Student Work