Photoshop for Photographers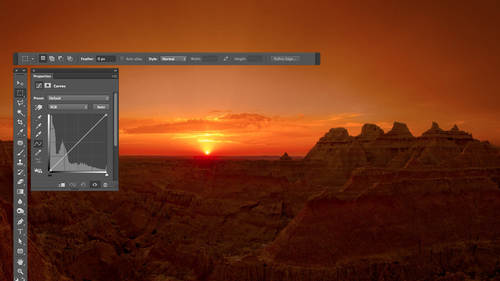 Photoshop for Photographers
Class Description
Photoshop can be overwhelming. Master the art of Adobe Photoshop by focusing just on the tools photographers need to know. Ben Willmore has taught over 100,000 photographers all over the world and brings his unique style to creativeLIVE this August.
Optimizing images, sharpening, retouching, black and white conversion, directing the viewer's eye, HDR, panorama-stitching, and more, all the things photographers do with Photoshop. But he's not going to dig into every option in every menu--this three day course will have no fluff and no frills. You won't be wasting any time and energy learning effects that you'll never use, leaving you struggling to find the meat you need. Everything Ben will teach in this course is something that photographers use everyday!
Reviews
I taught Photoshop (version 5) to graphic design students at the college level. I had great fun teaching. This is the perfect course to show others how they might go about teaching a Photoshop course. Congratulations Ben, on your excellent teaching style and methods. I thought I already knew quite a bit about Photoshop but this course made me aware that there's always more that you can learn.