Sell More With Instagram
Sue B. Zimmerman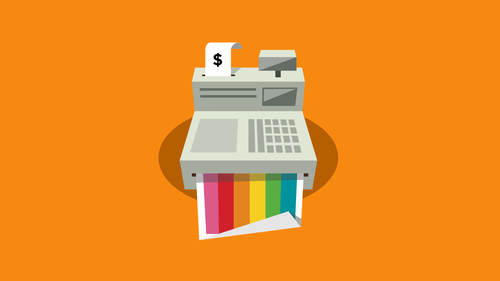 Sell More With Instagram
Sue B. Zimmerman
Class Description
Instagram® is a powerful tool for marketing to potential customers – but how can business owners turn that attention into sales? Join Sue B. Zimmerman for an introduction to leveraging Instagram® to drive sales.
In this course, you'll take advantage of the full scope of what Instagram has to offer as a tool for landing more sales. Sue will extend on lessons from her Instagram Marketing for Small Businesses class and teach you about using Instagram® to build communities and create giveaways and contests that drive traffic from Instagram to your online shop – and how to get your customers to stick around and buy once they've clicked over. Sue will also coach you on how to position your work to encourage commissions. You'll also learn how to make money on Instagram using advanced features like in-app sales and analytics, ensuring you'll be able to use this powerful platform to its fullest potential.
If you're ready to take your Instagram followers' likes and comments and transform them into sales, commissions, and profit, this is the class for you!
Class Materials
7 Instagram® Time Saving Tips
Sue's Top 10 Instagram® Strategies
Cure Your Hashtag Headache
How to Create a Microblog
A Beginner's Guide to Instagram®
Ratings and Reviews
What a phenomenal course. Thank you, Ann, and the team at Creative Live for this jam-packed class. I'll be honest, when I signed up I wasn't sure how there could be three days worth of information on Instagram. However this content-rich class was filled to the brim with wonderful ideas, tools and inspiration for cultivating success on the platform. I'd been struggling with attuning as to how to best use Instagram for my business - I didn't want to be posting pictures of my lunch, cat or shoes; and I didn't want to simply recycle graphics from Facebook. What I really wanted was to learn how to fully utilize this platform to build my tribe, market my business and connect with others. This course delivered all that and more. Sue is a great teacher and her heartfelt style of marketing and sales really fits with my own approach to business. Every day I learned dozens of ideas that I could immediately implement and my mind is buzzing with inspiration and ways to authentically use Instagram to connect with my tribe. I've been recommending this class to everyone I know. I loved it so much that I purchased Sue's first class, Instagram Marketing for Small Businesses. A lovely bonus of taking Sue's classes is that you can connect with her Instagallive tribe, too. I've been meeting wonderful people and making great connections in the community. If like me, you're a solo-entrepreneur looking for a way to bring authentic marketing to your business, I highly recommend Sue's classes. (P.S. I was blessed to get to attend this class in studio at Creative Live. It was beyond amazing. If you ever get the chance to go to a Creative Live event in-studio or take one of Sue's live classes or events, do it. You will come away feeling inspired and energized for sure!)
Thank you to Sue and to Creative Life and everyone who helped for this course. I enjoyed every minute. So many great tips, amazing guests, useful informations. The amount of information is amazing! I could watched all over again. I'm so grateful for Creative Life community to have such a great course like Sell more with Instagram with Sue was. the course really have helped me grow my Instagram account. I have leared so much from the first course, but now I learned even more and I'm doing on IG better and better every day.
Buy Sue';s course. It's a no-brainer that you will NOT regret! Sue highlights real people with real businesses and demonstrates how they are building their brands and sales on Instagram. She walks you through the process of effectively setting up your Instagram page, teaches you about different types of accounts and how to determine what is best for you, highlights how to develop strategies for growing your presence on Instagram, and shares information about how to implement engagement strategies. Also included: the importance of being authentic and how to do that, providing value to engage followers, running contests, encouraging user-generated content, creating graphics, the best apps for creating graphics and managing accounts, how to get and interpret analytics, how to improve your account based on analytics, and so much more. Her enthusiasm is contagious and you'll look forward to the new content and audience interaction in each new video. These videos are FUN to watch! Every business should be on Instagram, but first watch Sue's course to learn how to be there effectively and sell your product or service. You will not regret this purchase!
Student Work