Things To Avoid
Mark Sposato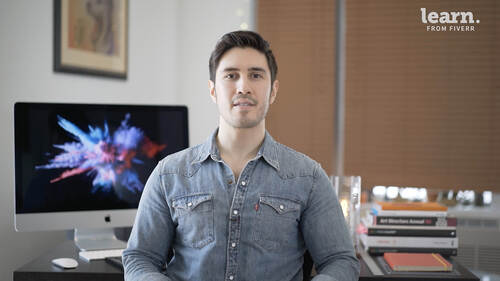 Things To Avoid
Mark Sposato
Lesson Info
7. Things To Avoid
Lesson Info
Things To Avoid
now we're going to go over what to avoid. It's really important to understand what makes a logo unsuccessful. So you can avoid those pitfalls in your own work. An important thing to remember is that some trends just won't endure. Think about all the wacky effects from the nineties, like the overuse of bevel and emboss excessive drop shadows. And even into the two thousand's, this idea of skew morph ism, skewer morph ism is a trend that Apple actually pioneered and then wound up killing a few years later. You can notice the difference in how they used to design their app icons and the way they're designed today. They used to have a lot of fancy shines and this facsimile of realistic depth and shadows and textures and surfaces made to appear photographic but rendered in a vector style. Today, Apple, along with the rest of the design community generally favor flat design, which is simplified icons that are not realistic vector representations but their idealized representations of the obj...
ects. Another thing to avoid is using too many colors. Choosing your colors should be something that's deliberate and purposeful and it should never be haphazard or overwhelming along those lines. You should watch out for over complication. An example of this would be intricate lines that don't reduce well, especially when you're making a logo doing something that works well at a large size but won't be able to be seen at a small size, just won't cut it avoid using fonts that simulate handwriting using a handwriting font defeats the whole purpose of making something look like handwriting. It's mechanical. There's letters that repeat that look exactly the same and it takes away all the humanity and something that's supposed to look human also don't use too many funds generally for a logo, you should never use more than two. There's always exceptions if using different fonts for each letter of the word as part of your concept. That's okay. As a general rule of thumb, 122 is a good starting place. You shouldn't use clip art or photos that haven't been manipulated into originality. This means that if you are going to use clip art or stock photos, you need to manipulate them enough so that they become yours so that their own herbal and unique and they're distinguishable from the rest of all of the stock sources out there in the world. Another thing to watch out for is unintentional misinterpretations. This can be uh, interesting subject. It can be very funny and it makes for a good meme, but there's nothing worse than a client approving a logo and realizing months two years later that there's an unintentional, hidden meaning that causes undesired consequences
Ratings and Reviews
Amazing course, Really helped me a lot. Thank you
Great! highly recommended this course for all designers.
Student Work