How to replace images in InDesign?
Daniel Walter Scott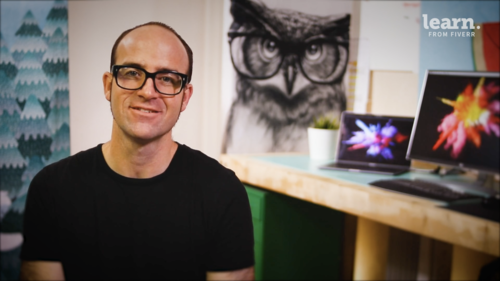 How to replace images in InDesign?
Daniel Walter Scott
Lesson Info
24. How to replace images in InDesign?
Lesson Info
How to replace images in InDesign?
right in this image, we're going to look at switching out images. So we're going to switch this one with this one. Let's go do that. Okay, so obviously updating somebody's text is super easy, grab the type tool selected. Change it to the date. Okay, selecting images just as easy. I'm gonna click on this image here. It doesn't really matter actually if I click on it, it highlights it over here, I can have nothing selected and selected here. I know that that's the image gardening tools one but let's say I'm replacing I need a new cover, I could delete this and bring in another file and try and stretch it around but what we're gonna do is something a little bit easier to undo that. So with that selected I'm going to read link and instead of what we did earlier which was relinking to like a missing file, I'm going to go into our exercise files, go into existing work and there's replacement image. I'm going to switch it out now. What we're gonna do is we're gonna grab our content grabber, k...
ind of move it around to reposition it how we want. Okay, I might have to zoom out often. That is helpful when you are repositioning images and the different sizes so I'm gonna hit command minus to zoom out. You might have control minus if you're on a pc Okay, I'm gonna use my black arrow, click on it and if I click on the content grabber you can see it's actually quite a big image. So what I might do is hold down my command shift to resize it. Okay up there. Bring it down a little as well, okay, and shuffle it across my new cover. Alright, super easy. That's it for this video. Let's get on to the next one.
Ratings and Reviews
I think Dan is very good at explaining and breaking down complex content. I like the way there are lots of small sessions which is good for keeping focus. I would advise anyone who does this course and is taking notes to label which session the notes are referring to as I have struggled to find a few looking back and this helped me. It really made me realise how much I didn't know and had been fudging. Thank you Dan I will be taking plenty more of your courses in the coming months it's been a great help.
Excellent course, instructor is great well spoken, clear and a great teacher. I highly recommend this class for beginners and those who learned indesign on their own.
Student Work