CLASS EXERCISE: Create your own business card
Daniel Walter Scott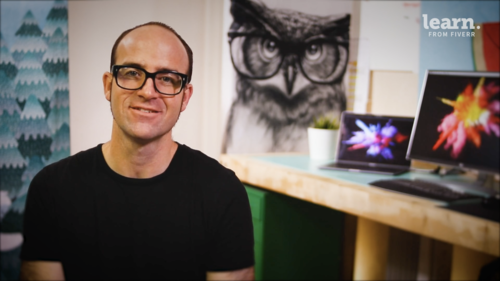 CLASS EXERCISE: Create your own business card
Daniel Walter Scott
Lesson Info
76. CLASS EXERCISE: Create your own business card
Lesson Info
CLASS EXERCISE: Create your own business card
Hi there in this video we're going to look at doing a class exercise. So it is based on learning the technique of that image. But I'd also like you to learn a bit of a bit of creativity. Okay so if you're new to design this might be an opportunity to have something for your portfolio. So I'd like you to go through and research kind of ideas of business card layouts. Okay. So you might look at Behan's or Pinterest or. Nice. There's an earlier tutorial on that. On inspiration for design. Okay so I'd like you to lay something out for it. There's logos in the exercise folder. You can use any of the images okay that we've used to this whole tutorial if you want to use an image. Okay. But I'd like you to lay out that Excel file, that C. S. V. File so that we can produce a list of business cards for the different people automatically. Then I'd like you to send it to me. Okay? There's different ways. So check on the platform that you're watching. Okay. It might be a link in the comments or som...
e of them have class files that you can go or exercise projects, you can put them in. So yeah I'd love to see it all social media. Okay so like you to go through learn the technique of that emerge but also do something a little bit more creativity creative on your own. Okay so let's go do that now
Ratings and Reviews
I think Dan is very good at explaining and breaking down complex content. I like the way there are lots of small sessions which is good for keeping focus. I would advise anyone who does this course and is taking notes to label which session the notes are referring to as I have struggled to find a few looking back and this helped me. It really made me realise how much I didn't know and had been fudging. Thank you Dan I will be taking plenty more of your courses in the coming months it's been a great help.
Student Work