How to use Find & Change to remove double spaces after a period or full stop.
Daniel Walter Scott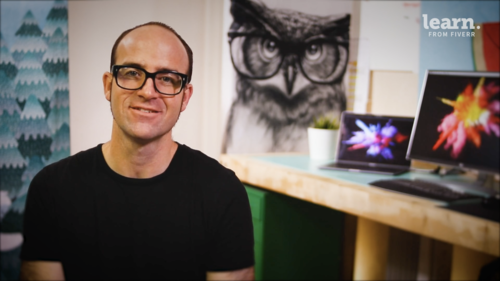 How to use Find & Change to remove double spaces after a period or full stop.
Daniel Walter Scott
Lesson Info
47. How to use Find & Change to remove double spaces after a period or full stop.
Lesson Info
How to use Find & Change to remove double spaces after a period or full stop.
Okay. So one thing to check when you are working on a document, especially if you've got it from multiple sources, is that some people like to put double spaces after a full stop. Okay. And some people have single single is the more common. Double is kind of throwbacks to old school typing stuff. Doesn't really matter. Except we want consistency through our document. So how do I know there's double spaces in here? I know because I put them in there for this example, but whenever I'm working, it'd be one of the last things I do just to make sure when I'm getting my layout going, that I'm like, I just need to double check. They're all just single spaces. Let's have a quick little look if I go to type and go to show hidden characters. If I zoom in a little bit. Now that didn't work even though it's ticked on its because I have the W key on. Okay. So w gets rid of hidden characters. Okay. You can see in here where they see that double dot. Okay, after all the ending there. Okay. That one's...
got three. Okay, we're gonna go through and adjust those. So we're gonna go to edit. We're going to go to find and change and we're going to look at this query along the top here earlier, we looked at multiple returns, but there's also multiple spaces. Okay. And we're going to change all and it's going to go through make 15 replacements. And you see they're all gone nice while we're in here and looking at find and change. There's a few other things up here that could be useful for you if you are a bit of a type nerd and say an em dash is the longer dash. Okay. It's the width of the M. The en dash is the width of the N. And the font. Okay so M. Is wider so it's the longer dash. Okay. Some people fake it by putting dash dash in because they can't work on the keyboard where that longer one is the em dash. So you can go through and say actually just find all those and replace with the more proper M dash. Other things in here. Phone number conversion. I get a lot of stuff in the U. S. And a lot of things have the dots okay in between the numbers and I want to switch it out for spaces, trailing whitespace is an interesting one. All that is is when people get to the end of say the typing in word and they get to the finish of their story. They put in lots of returns like 12345. I don't know why I just we all do it right. It's like I really really mean it this is the end. Okay you only need one return but we put in lots and that's trailing whitespace is all these kind of like extra returns at the end of documents and there's just a way in there to go find and change and remove it all. But if I'm honest, I've never used that. Just interesting. I guess. Let's let's leave it there and let's move on to the next video.
Ratings and Reviews
I think Dan is very good at explaining and breaking down complex content. I like the way there are lots of small sessions which is good for keeping focus. I would advise anyone who does this course and is taking notes to label which session the notes are referring to as I have struggled to find a few looking back and this helped me. It really made me realise how much I didn't know and had been fudging. Thank you Dan I will be taking plenty more of your courses in the coming months it's been a great help.
Student Work