Can I change the numbering of my pages so 1 starts later in the InDesign file?
Daniel Walter Scott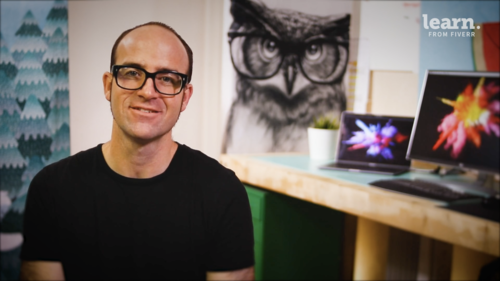 Can I change the numbering of my pages so 1 starts later in the InDesign file?
Daniel Walter Scott
Lesson Info
73. Can I change the numbering of my pages so 1 starts later in the InDesign file?
Lesson Info
Can I change the numbering of my pages so 1 starts later in the InDesign file?
Okay in this video we're going to look at starting your page numbering. Not from one. You can see we started a B C D and one actually starts on page five. That means that we can have a contents page and a cover that don't get included in the page number. That's going to help us with a couple of things like our contents page. Otherwise our first bit of text is going to start on page five, which is not true. It's on one. That's kind of true. Anyway, let's go and look at setting out our page numbers. Okay. First thing we need to do is we need to jump to page one. So double click page one. So we know we're on it right click page number one. And we need to go to this option that says numbering and section options, click on him. And what we do is we say I want to switch it from style 1 to 3 to abc actually can pick any of these in here. It's really typical to use a capitals abc. Okay, But you can use any of these other numbers. Okay, let's click OK. You'll notice there's a B c D E K. It's be...
en replaced out. Now. What we wanna do is we want to go to our first page that we want. Okay. And in our case is E Okay, so I don't want this. Let's go to our spreads. I don't want page one. I don't want page C or B. I don't want this to be page I want this to be page one. Okay. So I'm going to double click page E right click it, go to numbering and sectioning and just say I'd like to start at page number one using this format. Okay, click. Okay. And what will happen is you can see page one starts here 234 and you'll see the numbering starts here as well, all the way through to the end of our document. Cool. So one of the last things we need to do is our table of contents. Okay. We did this a little earlier where we had different page numbering. So all we need to do now is because we've redefined all our styles and we're doing it all proper. Now, if we go to layout, I've got my cursor flashing in here, first of all. Gotta lay out. Let's go to update table of contents. Ok? And then click OK, There's some weird spaces that I left in the front of this when I was messing around with it before. You should be fine. Okay, So it's updated to the correct numbers. One thing I also did was I went and adjusted the font Okay. For medium to light because I just liked it. I did that in between tutorials and what I forget to do. Okay, is I forgot to go to Styles. Character styles. Sorry, paragraph styles. And I said right click redefine. I came because it reverted back to what it was before. Cool. And yeah, that's us. So that's page numbering. We use a B C D to the beginning and we're going to use 12345 to the rest of it. The only trouble happens is when you go file print now. Okay. And you're like, hmm, I want to print pages and you're not too sure. OK. So what I have to do is go to a through 2:30 PM. Okay. So that will include a B, c, D, E K and all the way through the numbers. Or if I just need a B Or if I just print 1230, it's gonna skip out these first pages. That's just something to be aware of when you're printing or making PDFs that the page numbering is a little bit stranger now that we've gone and messed around with the page numbering. All right. That's going to be us for our long document project. We're going to go and mock it up now to use in a portfolio. We'll go and look at that and then move on to some dot emerge. That sounds cool, doesn't it? Let's go to that
Ratings and Reviews
I think Dan is very good at explaining and breaking down complex content. I like the way there are lots of small sessions which is good for keeping focus. I would advise anyone who does this course and is taking notes to label which session the notes are referring to as I have struggled to find a few looking back and this helped me. It really made me realise how much I didn't know and had been fudging. Thank you Dan I will be taking plenty more of your courses in the coming months it's been a great help.
Student Work