Removing a master page & deleting parts off the master page in InDesign
Daniel Walter Scott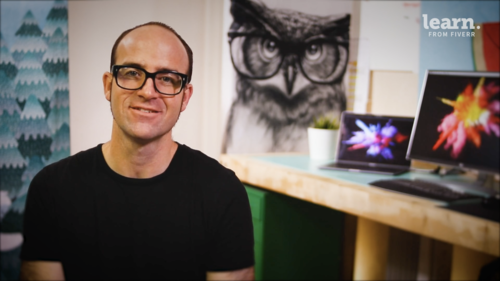 Removing a master page & deleting parts off the master page in InDesign
Daniel Walter Scott
Lesson Info
32. Removing a master page & deleting parts off the master page in InDesign
Lesson Info
Removing a master page & deleting parts off the master page in InDesign
Alright in this video we're going to have page one where it's got no master page applied, even though the rest of the pages have Master pages. Okay, So we're going to insert a blank page and we're also going to look at, you can see this still has the A Master applied, but it doesn't have the page number. I've just selectively deleted this. Or in this case I could go and change this the color of this box. Okay? And it's still part of the paymaster. So let's go and learn how to do this. Okay, so there's two ways we can kind of do this and it depends on your requirements. Okay, so this first page, I want to completely remove the paymaster. Just wanted to be a blank page with nothing on it. What we can do is you can select on page one. Right click it and go to the one that says apply master to page, click on that. And what we can say is two pages one. I'm going to say none. Please click. Ok? And if I double click page one now, hey, it's got none of that. Master page stuff on it. Okay, And ...
that's gonna be great for a cover page. The other way you might implement this, is that you want to kind of just delete certain parts of the Master Page, let's say page two. I double clicked on it. We want to remove the page number, but we like this colored bar here. So what we can do, there's two ways of kind of doing this, you can right click it and there's one that says override all master page items click on us. So it's still got the Paymaster applied. Okay. So if I add something to the master page now it will still receive it. But you can see these objects are actually clickable. Okay. And I can say actually just want to get rid of the page number. So this side here because I haven't done it, you can see, I can't select it or remove it. So this one here, it's still part of the A master but these objects are actually kind of like yanked out so I can start manipulating them. I could change the color of them. I could do some stuff to them so it depends on what you want to do. Another cool little trick that I use mostly is so I want to do the exact same thing to page for is I hold on command and shift on a Mac or control and shift on a Pc and give it a click. That is like a manual way of doing that thing. We just did with the override all master Page items. I don't know why that's a shortcut. They make the weirdest shortcuts here in the design. Who does that and remembers that Anyway, maybe I do. Who knows? Anyway, getting lost. So there's two ways you can right click the page and just say I want to apply a nun to that page or you can do this override or master page items and it just kind of pulls them off and you can individually decide what to delete.
Ratings and Reviews
I think Dan is very good at explaining and breaking down complex content. I like the way there are lots of small sessions which is good for keeping focus. I would advise anyone who does this course and is taking notes to label which session the notes are referring to as I have struggled to find a few looking back and this helped me. It really made me realise how much I didn't know and had been fudging. Thank you Dan I will be taking plenty more of your courses in the coming months it's been a great help.
Student Work