How to create a mockup for your portfolio using InDesign
Daniel Walter Scott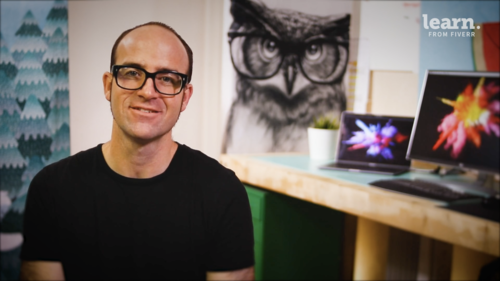 How to create a mockup for your portfolio using InDesign
Daniel Walter Scott
Lesson Info
78. How to create a mockup for your portfolio using InDesign
Lesson Info
How to create a mockup for your portfolio using InDesign
in this video, we're going to look at adding our spread that we've done in design to this three D. Kind of mock up that we can use in our portfolio. So let's go and do that now. Okay so there's two things you need to do before we're going to make this happen. You need to sign up free for media modifier. There's a few other competitors to it as well, so go and check them out. These guys will charge you five bucks to release the watermark off your image. Seems like our right deal to me. But yeah, check out the other ones. I've only ever used this one. So let's go and look at it like let's have a look at all templates there is you can add your stuff to all sorts of stuff and it does the kind of like three D. Rendering for you, which is really handy if you don't have any skills in Photoshop. Okay I tend to do all of mine in Photoshop because I know how to use it. If you want to do it with me we'll do it in the advanced version of this in design course. Okay, so let's say I just want to do ...
it quick and easy way. I want to give you an easy way that you don't have to go off and hack the Matrix to do it. So I just hope the magazine you can see pick one of these spreads here now. Um this one here is the a sizes, so a four and this one here is more the U. S. Letter size is so use one or the other, otherwise it doesn't really fit well. Okay, so over on this right hand side here, I'm going to click on this one. Okay. And we need to export our left page. You can see here and our right page. So let's go and do that from in design. So pick your best spread. Okay, I'm going to use this one here. I'm going to go to file export. We did this earlier on in the tutorials where we exported the format, make sure it's a jpeg. Okay, where we're gonna put it? I'm gonna put it in my in design exercise or class files that are on the desktop and I'm gonna call this one right? Yeah. Right page. Very exciting. Actually, this is the left page we'll do first and in here the range, can you see this is D. And one. We did this in an earlier exercise where we looked at remembering the page numbering. Remember a B C D. This is one of those homes where it's not a hassle. We just got to remember that. I want d. First I want just this page, you can't do spreads and this one here that doesn't really work. Okay, and there's a resolution. 301 51 50 is final for this occasion. Okay, let's hit export. So I've got that side, I'm gonna export again. I'm going to do the right page. Right page even. Okay, and I'm going to do range one. Leave it all click export. So now I've got two J. Pegs. Hopefully on my desktop under class files and there's left and right pages. Cool. So now back into media modifier, choose the file for the left page to stop class exercise files. Left page crop slightly off. Okay. It's not perfectly the right size. Okay, let's click the right page and you you crop the same thing. I put my probably a little bit more in the middle. Yeah, it looks okay. Okay. And generic preview and this takes forever but that's okay. It's doing the work for us. We kick back relax and speed it up please. Taylor All right. You can see it's kind of bent it round to float with it. It's added some shadows, a bit of a highlight on it. Okay. And You can obviously download this option that has a watermark in it, but you can download a version, pay $5 us jpeg is cool. I reckon portfolios do well when they look like the kind of actually done as a little bit of professionalism to your displays. Okay. You might actually have a couple of different spreads and use a couple of different views from the same magazine. Okay. For your portfolio. Alright, that's how to use something quick, easy and not quite free. And the other option is to use Photoshop. Okay? There are some cool stuff using the adobe market and there's a bit of a long process that will do in the advanced part of this course. Alright. I'll see you in the next video.
Ratings and Reviews
I think Dan is very good at explaining and breaking down complex content. I like the way there are lots of small sessions which is good for keeping focus. I would advise anyone who does this course and is taking notes to label which session the notes are referring to as I have struggled to find a few looking back and this helped me. It really made me realise how much I didn't know and had been fudging. Thank you Dan I will be taking plenty more of your courses in the coming months it's been a great help.
Student Work