Grow Your Audience with Youtube Marketing
Philip Ebiner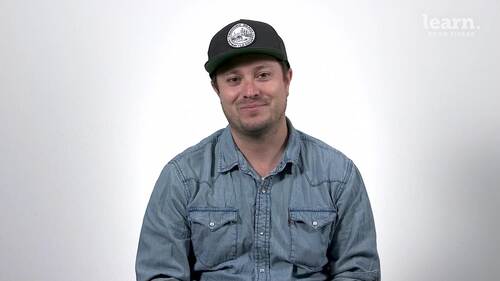 Grow Your Audience with Youtube Marketing
Philip Ebiner
Class Description
AFTER THIS CLASS YOU'LL BE ABLE TO:
Get started, set up, and navigate the features of your YouTube channel including the backend of your channel (YouTube Studio).
Set up high-converting direct and soft sales funnels.
Master email marketing and subscriber sales funnels.
Know the ins and outs of Ad Revenue and Promotion funnels.
Get more views with SEO.
How to secure subscribers to your channel.
Add links to your website within your YouTube videos.
Construct the perfect Call to Action.
Get more views, attract better fans, and make more sales with internal linking.
Create advanced YouTube Ads using Google AdWords.
Understand the basics of video production.
Create a high-converting channel trailer.
Verify your channel and get access to advanced features.
ABOUT PHILIP'S CLASS:
While YouTube is known as one of the simplest content platforms for creators to reach a wide audience, there are some fundamental elements that are crucial to understand in order to gain success on the platform.
This class covers everything you need to know about setting up your YouTube channel, navigating the interface, using AdWords to create promotional videos, creating quality content, writing high-converting descriptions, building successful funnels and unlocking and mastering advanced features that will help you to grow your brand.
WHAT YOU WILL LEARN:
The fundamentals of YouTube marketing
How to navigate the YouTube interface
The different types of videos you can make for YouTube
Why subscribers matter for your YouTube channel
Quick and easy ways to make compelling YouTube videos
The basics of creating high-quality video content
How to export your video with the correct settings for YouTube
How to create captivating channel art and a killer profile icon
How to write a compelling channel description and exciting video title
How to work with featured and recommended channels
How to add tags and create a thumbnail for your video
How to add cards and end screens to your video
WHO THIS CLASS IS FOR:
YouTubers wanting to master advanced features to grow their brand
Business owners and e-commerce businesses wanting to use YouTube to reach a wide audience
Digital and content marketers wanting to add YouTube videos to their skillset
Brand managers wanting to amplify their marketing skills
Freelancers wanting to add YouTube videos and marketing funnels to their skillset
Digital nomads looking for work that they can do from anywhere in the world
Anyone wanting to start a professional career in digital marketing
Marketing managers and reps looking to elevate their existing skills
All levels of experience
ABOUT YOUR INSTRUCTOR:
Professional video and class creator, photographer and teacher to 1mil+ students. Phil has 10+ years of professional experience in the world of video & photography. He has created 1000+ videos and award-winning documentaries and works from his home studio near LA.
Ratings and Reviews
Student Work