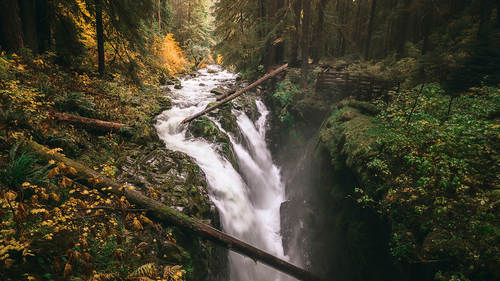 Adobe® Photoshop® CC® Bootcamp
Lesson Info
Adding Stops to Actions
Now we're going to get into modifying actions on this. And we're going to add stop actions to this, a specific stop action to this. And stop actions can be pretty darn clever. So, right here in between here and here, we're going to put an action here. A stop action. And that stop action is basically gonna stop us and say, "Hey, do you want a group?" And if we say yes or no, if we say no, it won't make a group, it will just stop and give us these dodge and burn layers. If we say continue, then it will give us the group. So, just like you saw in that one when I clicked the dodge and burn, and it pops open, it gives you a bunch of directions on how to use it, I'm going to click right here below "select layer burn." Now, if I go into this action right here, this area right here, this hamburger icon, that's what we call it, it's a technical term for a menu, and press insert stop, I get to type whatever I want. I could say, "Hey, you look great today," so that when a person plays an action, ...
they're like, "Oh! Oh, thanks. I do. I do." But what I'm gonna do is I'm gonna type "Do you want a group for these curves? If yes, press continue." Right here where it says "allow continue," go ahead and make sure that that's checked. And then press okay. So, now let's go ahead and delete these. Go ahead and press play. It's gonna say, "Do you want a group for these? If yes, press continue." So my other option is if no, press stop. If I say stop, no group is made. If I say continue, it continues with the action and makes the group for them. Man, I'm not getting any like "oohs and aahs." It's like, "Ahh! I so love this stuff." Maybe I'm just a nerd. Yeah, that's probably it. So, because it's a stop, you see right here. This is a stop, but this right here that we call a modal dialogue, that modal dialogue is essentially that's the area that is telling Photoshop to stop you. And you can do that with anything. So, let me just go ahead and modify this real quickly. Let's double click in here. And we'll just finish this off and say, "If no," we can't make any assumptions that people would know, "If no, press stop." So now press play. Stop. We don't want a group. There we go. So, it stops there at "make group." It doesn't make the group, it doesn't select your brush, and it doesn't select that burn layer as we had it set up. Because you selected no, or you selected stop. You see how we've done a lot of work. This is actually a lot of work. To make a curves adjustment layer, give it a name, invert its mask, change the curve to a brighter curve, change the curve to a darker curve, and do that for each one of these. If we were to record each one of those steps individually, this actions list would have been down here. But we're trying to do good habits, so any time we make any type of adjustment layer, we're just going to go ahead and stop what we're doing, double click on it, do the edits that we want to it, then continue recording. That's going to set you up for success, especially if you rename that something and then select it later. It'll work on all versions of Photoshop. That's a secret. That's like a trade secret that you now own. I'm telling you, you can make a whole living off of these.
Class Description
Adobe® Photoshop® CC® is a valuable tool for photographers, but it can also be intimidating. In this all-inclusive 20 lesson course, you'll go from opening the program for the first time to creating images that really stand out. Join Blake Rudis, Photoshop® expert and founder of f64 Academy, as he shows you how to maximize your use of Photoshop®. Topics covered will include:
Week 1
• Class Introduction & Bridge, Adobe Camera Raw, Setup Interface, Cropping and Layers
Week 2
• Layer Tools, Masks, Selections, Clean-Up Tools and Shapes & Text
Week 3
• Smart Objects , Transforming, Actions, Filters and Editing Video
Week 4
• Custom Creative Effects, Natural Retouching, Portrait Workflow, Landscape Workflow, and Composite Workflow

Don't let the many aspects of Photoshop® prevent you from maximizing your use of this amazing app. Blake will help you develop the confidence to use your imagination and create the images that you will be proud to share with your clients.

Software Used: Adobe® Photoshop® CC® 2018