Bonus: The Color Range Mask in ACR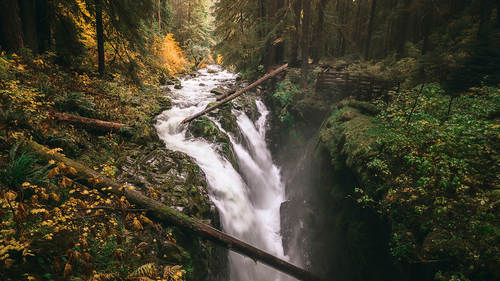 Adobe® Photoshop® CC® Bootcamp
Lesson Info
Bonus: The Color Range Mask in ACR
One more tip here that we have, really good one here. If we go into our little grab bag here and we go to our image, I covered the luminance range mask pretty well in Adobe CameraRoll, but one of the things that I didn't cover was the color range mask. Okay, so I'm gonna press Control, Shift, and A to go into Adobe CameraRoll as a filter. Let me get this back to full screen. And I'm gonna go into my adjustment brush. So we talked a lot about the luminance range mask, and out of all the masks that I use in Adobe CameraRoll, the luminance range mask is typically gonna be my favorite. But let's just go ahead and reset these settings to just make our exposure a little bit darker, and I'm just gonna take my brush, I'm gonna turn AutoMask off. You can leave it on if you want. Just for the sake of this tutorial, I'm just gonna brush right here, okay? Turn my mask on to see what it is that I'm affecting. If I use the color range mask, though, the color range mask allows me to pick a color on t...
his image that I want to be affected within this brush, okay? So you brush on the area that you want to affect, but then you say, you know what, within this brush, only affect these colors that I select. So I brushed the whole image, or I brushed a big swatch of that image, and then within that brush, I said only affect this color. If I press and hold Shift, it'll accept another color, press and hold Shift, another color. Right here this color range is how much of those colors are being accepted within that range mask. So if I bring this up to about here, that means that that's what's gonna be affected there. You can still see that some of the background is being selected in here, too. It's very faint. Again, that's why I pull the opacity really high up on my masks in Adobe CameraRoll. By default, they're not set that high. This allows me to see that this is gonna be the most potent version, and I Look like I'm from the Magenta Man Group. (audience laughs) Not the Blue Man Group. (laughs) And then if I, I can further brush the area out if I wanted to, also, by clicking on here after I get out of my color picker. If I Alt or Option + click, Alt or Option + click is going to reduce the areas and just paint that away there. Okay, but the main thing that I was doing here was just trying to get the skin tone features that would be on my face. If I turn AutoMask on, paint away those areas, and now I pretty much just have my skin tone selected within that grouping. Notice how my arms aren't in there, though. Why are my arms not in there? 'Cause I didn't brush down there. If I brush down here now, because that skin tone is very much the same as the skin tone that's in my face, I'm now gonna get those arms in there. But it's not gonna get gray or any of the other colors around there because I'm restricting it to the color that would be most, be closest to my skin tone, especially my face. Make this a little bit smaller, Alt or Option, click on my hair. Don't want my hair to be magenta. And then if I turn that mask off, whoa. What is wrong? Oh. Make sure it's set to color. Go up to the top here. Add a little bit more of the magenta and yellow in there to bring it closer to a nice fake and bake sun tan. There we go. Oh yeah, tan Blake. (audience laughs) Dun-dun-dun. Heading to the beach. Okay. That's basically how I use the color range mask. You can use that, and that's really helpful for things like skies, too. If you just wanna affect the blue sky, you could select the, you could use a gradient tool for that, 'cause if you look at the gradient tool, the gradient tool also has your range masking in it. You can also use a radial filter. It also has your range mask in it, too. So that could be a color range mask or a luminance range mask. The one you see me use most often as I process is gonna be the luminance mask unless I really want a specific color to be the color that I select. In this case, it was skin tones, but on maybe a landscape, it would be the blue sky in the background, or maybe the green foliage or something like that. Just know that whatever you paint and then what, that, you have to paint first, then restrict. If you just try to select the color, it's not gonna work the same way. You have to paint first, then restrict. Press OK. The last and final thing that I have for you is we talked about opening Photoshop, but we didn't talk about closing Photoshop. So to properly close Photoshop and take a nap, click right here on the X and you're done.
Class Description
Adobe® Photoshop® CC® is a valuable tool for photographers, but it can also be intimidating. In this all-inclusive 20 lesson course, you'll go from opening the program for the first time to creating images that really stand out. Join Blake Rudis, Photoshop® expert and founder of f64 Academy, as he shows you how to maximize your use of Photoshop®. Topics covered will include:
Week 1
• Class Introduction & Bridge, Adobe Camera Raw, Setup Interface, Cropping and Layers
Week 2
• Layer Tools, Masks, Selections, Clean-Up Tools and Shapes & Text
Week 3
• Smart Objects , Transforming, Actions, Filters and Editing Video
Week 4
• Custom Creative Effects, Natural Retouching, Portrait Workflow, Landscape Workflow, and Composite Workflow

Don't let the many aspects of Photoshop® prevent you from maximizing your use of this amazing app. Blake will help you develop the confidence to use your imagination and create the images that you will be proud to share with your clients.

Software Used: Adobe® Photoshop® CC® 2018