Introduction to Image Transforming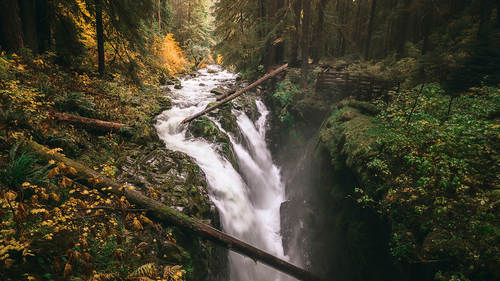 Adobe® Photoshop® CC® Bootcamp
Lesson Info
Introduction to Image Transforming
When I talk about image transformation, I'm not talking about manipulating the image to the point that it's transformed into something else. Its not like a transformer. This is mainly going to be about... There's things that are gonna happen in our photographs that are due to either lens or barrel distortion or things that are outside of our control that happen inside the camera that would just look a little better for our viewer if we fixed 'em. This is the process of manipulating the pixels in a photo to make it more visually appealing. As I said before, when it comes to landscape photography this would be things like perspective correction, or lens and barrel distortion correction, and when it comes to things like portrait photography this would be like wrinkled clothing with something like the liquefy tool or minor feature retouching in something with the liquefy tool also. What we're gonna be focusing on specifically for this lesson is gonna be landscape-driven things. Not portrai...
t-driven things. When we get into the portrait workflow series where we talk about natural retouching, we'll touch on some of these ways we can transform an image and still maintain the integrity of the photograph. But for now, we'll be talking about things that are gonna be perspective correction, and lens and barrel distortion correction for the things that happen within our camera that we need to fix in order to make the viewer find that image more appealing or more attractive. Now with that being said, there are times when a very nice forest perspective with the huge wide-angle lens is perfect but then there's other times where it just looks better if you fix it. So this would be one of those examples. Where this is inside the Nelson Atkins museum. We have the sides of the image where the perspective is forcing back to kind of narrowing down like this. Now we do want the forced perspective in there but when we have another perspective line that's meeting down here it kinda makes it feel like we're warping down into the back of the image. Where, as if we do something like this, just a very simple fix, very quick and easy fix, just snap those lines back to where they were, it gives us more of that symmetry . Now, this is where symmetry, I would say, doesn't necessarily work so well. This is where it's a symmetrical image but there's something that's throwing it off that doesn't allow me to enjoy it as a viewer. When I look at this image, I like the symmetry here. The symmetry is working the symmetry with the forced perspective is coming in here and because the vertical line ends are now straight, it's more visually appealing and I can enjoy it a little bit more. If it was something that required a really forced, warped perspective from a wide-angle lens then I'd say don't do that, just go ahead and keep it if you're doing it for effect but this is not an image that I would do that for effect. Here is another example. We're shooting some buildings in, I should say, photographing some buildings in Chicago and they're just like shooting right up into the sky. And I prefer, my vision for that was I liked the way it looked when I was staring at it but no lens that I chose was going to get me that option other than using a wide-angle lens, but then we can use some of the things that are in Photoshop to fix that for us and straighten those buildings up a little bit. This same thing happens with an image like this. We've seen this image a couple times before, we've played with this a little bit before but look at this barn. It's leaning. And the reason why it's leaning is because it might be a combination of the fact that it's falling over but it's also the fact that this is a wide-angle lens and I really wanted to get everything in this image. Especially because during the post-production of this image, this is not the actual finished image. I like the relationship between the sun and you can barley see it, but that's a sliver of a moon. So I like that, I wanted to get all of that in the same frame but in doing so, with the wide-angle lens, I start warping things that are at the edges. So because this is at the edge, everything just starts to fall inside the canvas. So with an image like this, instead of worrying about modifying the whole image, you can just grab this one little section here and just fix it. Just tilt it back up a little bit. Just, He-Man style. Go up to that barn and (explosion sounds). Push it back up to where it belongs. So let's go ahead and jump in first. We're gonna go into Adobe Camera Raw and talk about how we can use Adobe Camera Raw and some of the lens corrections that are in there to try to fix our image before we have to do the tedious things in Photoshop.
Class Description
Adobe® Photoshop® CC® is a valuable tool for photographers, but it can also be intimidating. In this all-inclusive 20 lesson course, you'll go from opening the program for the first time to creating images that really stand out. Join Blake Rudis, Photoshop® expert and founder of f64 Academy, as he shows you how to maximize your use of Photoshop®. Topics covered will include:
Week 1
• Class Introduction & Bridge, Adobe Camera Raw, Setup Interface, Cropping and Layers
Week 2
• Layer Tools, Masks, Selections, Clean-Up Tools and Shapes & Text
Week 3
• Smart Objects , Transforming, Actions, Filters and Editing Video
Week 4
• Custom Creative Effects, Natural Retouching, Portrait Workflow, Landscape Workflow, and Composite Workflow

Don't let the many aspects of Photoshop® prevent you from maximizing your use of this amazing app. Blake will help you develop the confidence to use your imagination and create the images that you will be proud to share with your clients.

Software Used: Adobe® Photoshop® CC® 2018