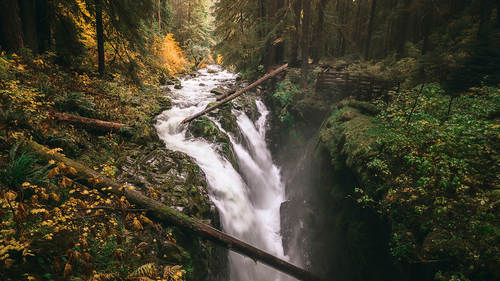 Adobe® Photoshop® CC® Bootcamp
Lesson Info
Introduction to Filters
Filters can be an interesting topic, you know. I mean this is what we're going to talk about, right? Now, this is how I used to use filters when I first started using filters. (laughs) Yeah, a little bit spiral action, sheer all, yeah. No. There are many ways that you can use filters, and we're going to break it down into two very distinct categories, and also talk about how we can use them in our workflow, in a way that actually makes really nice, conducive effects for us. So, the two categories are practical filters and artistic filters. There are filters that we can use in our workflow that actually are practical and work out very well, things like adaptive wide angle, Adobe Camera Raw as a filter, lens corrections, liquefy, if used with a soft hand, and blur, blur gallery, 'cause there are some things in the blur gallery we are going to talk about, noise reduction and sharpening. Over here on the artistic side we have: liquefy, distort, pixelate, render, stylize and filter gallery.
So, as you open up Photoshop and it has a drop down, you are going to see all of these different types of filters that are within Photoshop. Now some of them, as I've said, are going to be better than others for a practical workflow. Others are more for the artistic side of things. In the past, if we go way back to Photoshop 5, when I fist started, filters were one of those things that was just like you would warp your image and do some crazy things with it, like you saw in the opening slide to this, where we twirled the photograph and made it look like this mosaic tile shooting all over the place. That was the thing to do with filters. People like myself, after we got really good with Photoshop for a while, stopped using the filter dialogue because there was a bunch of stuff in there that just doesn't seem right. However, there are filters that can be very practical and very helpful in your workflow. We're going to talk about those. Perfect example, this is an image that I created strictly from filters and brushes in Photoshop. Started with a blank canvas, drew out the grass, and rendered a tree. I rendered a tree. (laughs) Pretty cool, and then the background was a sunset that was built from brushes, blurs, basically just to see if I could make a landscape composition in Photoshop, using things like filters. It doesn't look overly filter-ly processed, though. This would be more of like your creative painting that you can do in Photoshop. On the flip side of that, here is, this is just around the corner from my house, it had just snowed, beautiful sunset happening, and I needed a tree right here. (laughs) I just figured, okay, I'll just plop a tree there and render a tree and see what happens. Well, because you can't just render one tree that looks like that, I rendered two trees, so that the whole thing looked similar. Now what I did was, I put this out there, I put it out on 500px, 'cause that's where you basically know if you did something well or not. And this got like a 96 in less than an hour. So, I was like, do these people know that I faked a tree there? (laughs) I'm just not going to say anything, just not going to say anything. So you can render trees in your images, and I have been known to do that in my landscape photos. I typically do it, though, if there's a tree in the landscape that just looks, and I'll show you during the lesson here, things that just look gnarly that could have been so perfect with that Little House on the Prairie tree just sitting out there in the background. Here's another image. This was a static display at an basically, an Air Force base somewhere, but I went in and I did the blur gallery on a spin blur on these to make them look as if they were in rotation, rendered some flames, and did some stroke pads to make them look like they were shooting, and even path blurred a static propeller to kinda give it that feel like it was actually in action, doing it's thing. So you can use them, even though they are artistic, you can blend them in with your workflow that still makes them look as if, you would have thought, I'm standing right here with my wide angle lens on a moving--, you know, but I wasn't. I wasn't going to do that. Even if I had a harness, I wouldn't do it. But then something like this, where you don't even know that a filter's being used, but there are filters being used in this, in the workflow, as a finishing touch, to smooth everything else out and give it a nice glowing appearance. So, let's go ahead and hop into Photoshop, and I'll show you how to use these practical filters and creative filters in the workflow.
Class Description
Adobe® Photoshop® CC® is a valuable tool for photographers, but it can also be intimidating. In this all-inclusive 20 lesson course, you'll go from opening the program for the first time to creating images that really stand out. Join Blake Rudis, Photoshop® expert and founder of f64 Academy, as he shows you how to maximize your use of Photoshop®. Topics covered will include:
Week 1
• Class Introduction & Bridge, Adobe Camera Raw, Setup Interface, Cropping and Layers
Week 2
• Layer Tools, Masks, Selections, Clean-Up Tools and Shapes & Text
Week 3
• Smart Objects , Transforming, Actions, Filters and Editing Video
Week 4
• Custom Creative Effects, Natural Retouching, Portrait Workflow, Landscape Workflow, and Composite Workflow

Don't let the many aspects of Photoshop® prevent you from maximizing your use of this amazing app. Blake will help you develop the confidence to use your imagination and create the images that you will be proud to share with your clients.

Software Used: Adobe® Photoshop® CC® 2018