Clean Up with the Clone Stamp Tool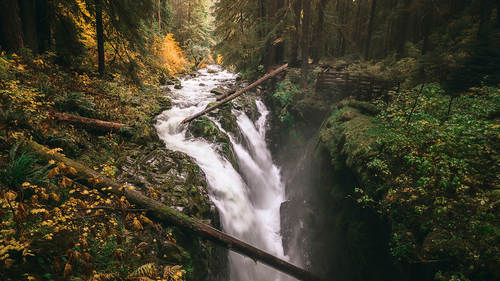 Adobe® Photoshop® CC® Bootcamp
Lesson Info
Clean Up with the Clone Stamp Tool
So now I'm just go ahead and go around and start cleaning up some of the, the areas on my face and around my hair, like the stray flyaway hairs, and even maybe some of the blemishes that might be on my face. And to do that I'm gonna use the clone stamp tool, or any of the tools in my arsenal that would be of the cloning type capacity, that allow me to work on a new layer. So, of those tools that we've talked about, the clone stamp tool is a great one, it allows me to work on a new layer, some of the ones that we don't necessarily want to use would be something like the patch tool, because the patch tool won't work on a new layer, I'd have to make a flattened document of all the stuff that's happening here. When what I'm trying to do is create a bunch of non destructive edits that are gonna happen on top of this. There will be times where you might have to do something with a stamp and maybe get a little bit destructive, don't worry about that, I want you to try and have a non destructi...
ve workflow throughout this whole thing, but if you have to do something because you need that pixel layer, don't be afraid to do it, just know that you did it, and if you did, maybe highlight that layer with something like the color red, so you know, okay, that is a stamped version, so everything that's happening underneath, I'm not gonna be able to see, because this is the stamped version. Those are good practices to get into, if you're gonna be doing a stamped layer on the top. So let's rename this though, because we're gonna start building up a bunch of layer stacks here, so instead of calling this Hue Saturation, let's call this Teeth White, and then let's add another layer here. And this layer is gonna be Clone for Hair. So I'm gonna get the clone stamp tool, and what do I wanna select? Do I wanna select the current layer? No, because the current layer is empty. I would want something like current and below. And I've just got a small brush. Press the left bracket key to make my brush a little bit smaller. And just select areas on the outside that are close to that area. I might not want to get a brush that has such a wide feather on it, so in some cases I use a feather, a hardness brush that has zero hardness with this, because if we look at the edges of my hair, if I were to make a selection for this background here and then start painting in here, look at how much, it look likes I'm kinda painting in my hair, and that doesn't look right. So what I might do here is drop this hardness until I get a brush that kind of matches the exterior of my hair, and then Alt or Option, start painting that in right there. Alt or Option, and I'm making samples of areas and just very carefully going in and through them. Again, these hairs on the side here, those are little flyaways too, and there is a differentiation between this area of the image right here, and this area, that's the faux brick that I have on the back of my wall there, this is one of those separators. So I wanna make sure that if I'm making a stamp of something, I get something that's close to that, to do this section of hair, and then work my way up. I'm just slowly. Do I want to do something like this? And get rid of all those? No, because that doesn't look natural. What I wanna do is I wanna just grab a slight little area here, I'll leave a little bit of those stray hairs there, but ones that are wild and stray, like these ones, they need to go. Alt or Option, click above, always reset, click and reset, get rid of that stray hair. But you notice how this brush just matches that perfectly, so even if I get too close to the head, if we look at the pixels here, that are going between here and here, there's a slight bokeh effect that's happening here. If I were to use an extremely soft edge brush it'd look like painting, but to use a brush that has a slight amount of hardness to it, just to match what that looks like. And you can see that when you press Alt or Option and you put that brush right next to the head there you can see it's pretty good, pretty darn good. You're allowed to get impressed with yourself, go ahead. That right there... Paint that... And then right here. If I need to get a smaller brush, don't be afraid to left bracket key, get a smaller brush, paint those areas out. Alright, see that zit on my head, isn't that nice? That's a shiner. Make that brush a little bit bigger, right bracket key. That's pretty good. Let me go right down to here. Left bracket key make it a little bit smaller. And I'll zoom out, so look at that. Before, after, before, after. Just cleaning up that stuff just a little bit there. Now, there are ways that we can use the clone stamp tool on actual facial blemishes if you wanted to, I'll show you how to do that. I'm also gonna do something in here called frequency separation a little bit later, which will separate that for me. If you just wanted to use the clone stamp tool you could do that, you could also use maybe one of your healing brushes as well as long as it works on a new layer, but I wanna keep the hair separate from the facial features just in case I ever need to do something different. So what I'm gonna do is I'm gonna make a new layer and put Clone for Face. So I could use the clone stamp tool. This is where if I'm using a clone stamp tool on the face I probably want to use something that's gonna be a softer edge brush instead of the harder edge brush that we had. So if that's the case I'll just go over to my brush, drop the hardness down, and then make my brush a little bit bigger, Alt click somewhere over here to get something similar. Another brush that's gonna help you out here with this might be something like the healing brush. Which one is it? It's the regular healing brush. The regular healing brush allows you to select current and below, or all layers, or current layer. When we're working like this we wanna work with current and below. Because if there's any pixel based layers up here, as I'm doing this process, and I say all layers, when I heal on this layer it'll be sampling those pixels from up here and it might do some funky things, okay, so just make sure you're set to current and below. With the healing brush, we just go ahead and click on this area here, we Alt or Option click somewhere else, and just click over that and it's going to heal it. The difference between heal and clone, just as a reminder, a clone will take an exact replica of the area that you're selecting, whereas a heal will use the information that you take from, pull it over to the area that you're clicking on, and it will look at the area and see if it can find pixels that look like it and fill it in, and instead of it taking a literal copy of exactly what you're telling it to, it tries to blur it in, blend it in, and make the colors and all the pixels match. So if I were to click Alt or Option over here, and then click right here, you can see that. If I were to click over here, and then click over here, you see how it's still, even though I took a really bright area of my face and brought it over here to fix that up, it's saying "No, no, no, "I'm a healing brush. "I'm not gonna take white from over here "and put it over into a shadowy area. "Just doesn't work for me, doesn't fly with me." And there are many other areas on the face that we could use the healing brush or the clone stamp brush for, but one of the things I wanna show is gonna be frequency separation. So I'll show you how that can be a little bit more powerful coming up here, but let's, before we get into that, let's talk about lightening up eyes.
Class Description
Adobe® Photoshop® CC® is a valuable tool for photographers, but it can also be intimidating. In this all-inclusive 20 lesson course, you'll go from opening the program for the first time to creating images that really stand out. Join Blake Rudis, Photoshop® expert and founder of f64 Academy, as he shows you how to maximize your use of Photoshop®. Topics covered will include:
Week 1
• Class Introduction & Bridge, Adobe Camera Raw, Setup Interface, Cropping and Layers
Week 2
• Layer Tools, Masks, Selections, Clean-Up Tools and Shapes & Text
Week 3
• Smart Objects , Transforming, Actions, Filters and Editing Video
Week 4
• Custom Creative Effects, Natural Retouching, Portrait Workflow, Landscape Workflow, and Composite Workflow

Don't let the many aspects of Photoshop® prevent you from maximizing your use of this amazing app. Blake will help you develop the confidence to use your imagination and create the images that you will be proud to share with your clients.

Software Used: Adobe® Photoshop® CC® 2018