Introduction to the Actions Panel Interface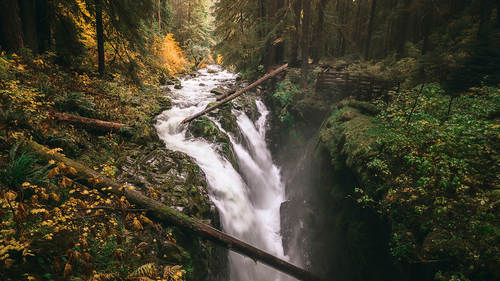 Adobe® Photoshop® CC® Bootcamp
Lesson Info
Introduction to the Actions Panel Interface
So for this segment on actions, you're not gonna see me working with too many different images like we've done before with all the varied photographs that we have been looking at. We just need dummy images to work on so that you can understand what actions are. So we're gonna start very basically just talking about the actions panel, what it is, where it is, how to find it, and where to put it when you're working. So right here it's gonna look like a little play icon. I'm gonna go ahead and just get rid of that and act as if it was never there. So how do I find that? I can press Alt or Option and F9, and it will appear, but if I did not know that hot key just out of nowhere, I could go to Window and go to Actions and you can see right next to that Actions we have Alt F9. With the Actions, I like to leave those in the secondary toolbar, like you see along the side here, where I have all my other toolbars or special toolbars, I should say, and I'll drag it and just put it right inside he...
re. Really cool aside, everything that's on this panel, that we're having in the Creative Live Bootcamp, was created from an action at one point, so you can see that as you get good with these things you can even start developing panels. Again, giving away the farm, good job, Blake. So, I'm gonna go ahead and just open up the Actions here, and just show you what happens inside the Actions. By default, Photoshop is gonna have some default actions in there that you can go ahead and click on and press play, and it's gonna do something to work. And those are all there by default. You have a vignette here. You have some water reflection type. I don't know, I haven't even looked at these things. It's kinda cool, but what I'm gonna do is I'm just gonna go ahead and delete this, just drag this and drop this, and put this right into the dump folder there. So if by chance you have a image that is over top of a panel like this, like the Actions are no longer visible here because the image is too big, if I click and hold on this, because we have enable floating window docking set in our preferences, that'll be under Edit and then under Preferences, and we go to I believe it was Workspace, enable floating window docking, make sure that's checked. I can just grab this, pull this up to the top, and it will force itself behind there so I can see what's going on. So really looking at the actions, and you can just break this whole thing down and look at what you see here. Down here we're gonna have all of our buttons to make this thing operate. We're obviously gonna have a stop button, so that once we are recording we can stop it. We have a record button, just like you would see on a VCR, if you're old enough to know what that is, and then a play button to press play on any of the actions that you have set, and then here you have a folder to create a new set of actions, and here is a new action within a set of actions, and then the ability to delete by just clicking and dragging and deleting as you saw I did with that one before. So I'm just gonna go ahead and clear this out, and delete this out completely. Up here, in this upper portion, we have something called button mode. We have the ability to make a new action set, which is the same thing as that. We have the ability to, a new action, which is the same as that, and a new action set, which is the same as that. We can duplicate actions, delete actions, play actions. Here's the start recording, which is the same as that. Record again, if we ever need to go back into a recording. Inserting menu items, there are some actions, there are some things that can only be inserted into an action if you go to insert menu item. Insert stop, this is that modal control, that modal stop control. And then here we have insert conditional actions, insert paths, so you can look through these, and let's just go ahead and first of all, I'm just gonna grab whatever, let me just open up a set of actions here. These would be the actions that you have in your actions palette, so I'm just gonna open up this one that says textures, 'cause I want to show you something here called button mode. Button mode will, instead of making it look like some type of folder structure with drop-downs, it takes the folder structure away, and just gives you colored buttons. Now these colored buttons are important to know because we can set a color for our buttons if we want, if we're in button mode. The only problem that I find with button mode is that it's only really conducive for one set of actions at a time. If you've got 15 sets of actions in here, you're not gonna see any delineation here anywhere between the actions that you might have and the actions that you just pulled in here because there's no folder structure here that tells you you're in a different set of actions. So I tend to stay away from button mode as a personal preference, but I know a lot of people that really do enjoy button mode because maybe they only use one action set at a time. If you're the type of person who only has one action set open at a time, button mode is great. I, like I said, do not care for button mode too much.
Class Description
Adobe® Photoshop® CC® is a valuable tool for photographers, but it can also be intimidating. In this all-inclusive 20 lesson course, you'll go from opening the program for the first time to creating images that really stand out. Join Blake Rudis, Photoshop® expert and founder of f64 Academy, as he shows you how to maximize your use of Photoshop®. Topics covered will include:
Week 1
• Class Introduction & Bridge, Adobe Camera Raw, Setup Interface, Cropping and Layers
Week 2
• Layer Tools, Masks, Selections, Clean-Up Tools and Shapes & Text
Week 3
• Smart Objects , Transforming, Actions, Filters and Editing Video
Week 4
• Custom Creative Effects, Natural Retouching, Portrait Workflow, Landscape Workflow, and Composite Workflow

Don't let the many aspects of Photoshop® prevent you from maximizing your use of this amazing app. Blake will help you develop the confidence to use your imagination and create the images that you will be proud to share with your clients.

Software Used: Adobe® Photoshop® CC® 2018